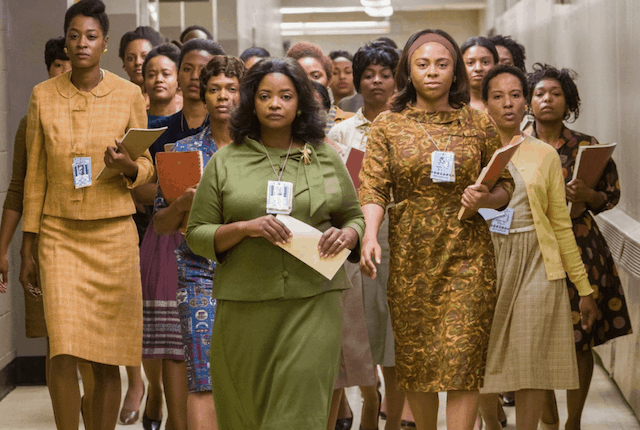 Just because the movie Hidden Figures isn't out in theaters anymore doesn't mean that the education stops. While the film was both a box office and critically acclaimed success, the pioneering efforts African-American women of NASA's space program are still being studied today. In light of that, there's a new school curriculum for social studies that will be available in schools. It's called Hidden Figures.
Published by Journeys in Film, this Hidden Figures curriculum is made up of eight lesson plans aimed primarily at social studies classes, covering topics such as the Cold War, the Civil Rights Movement, and the math of space travel. In addition to fleshing out the social and political climate that Mary Jackson, Katherine Johnson, and Dorothy Vaughan were living in, some courses also focus on the movie itself, with attention paid to the filmmaking techniques used and an analysis of the shooting script.
The curriculum will also involve activities around the women that were in the STEM program. Students will also get a chance to learn how they can channel some of their passions into a career. With Journeys in Film the use of film as a means of teaching broader lessons in the classroom can now be a reality. The best part is that this curriculum is free for download.
It comes in at over 140 pages, can be downloaded for free here.
Tell us what's wrong with this post? How could we improve it? :)
Let us improve this post!