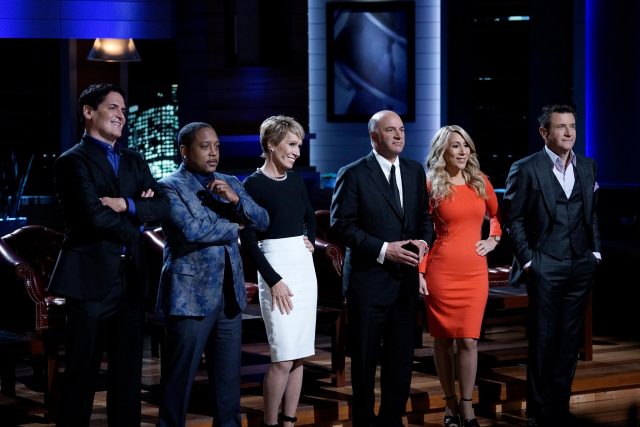 Mark Burnett, executive producer along with Sony Pictures TV has come on board for another great season of Shark Tank. This reality TV show features business hopefuls who have some pretty interesting idea for new product and service related companies, but all of them share one thing in common. That is the need for capital to finance their business ventures. They appear on the show and present their ideas to the team of major investors which are also known as the sharks on the show. They must have solid ideas that make investing attractive to the sharks and some of them come up with some pretty good approaches to landing the deal.
What we saw last week, November 4, 2016
The previous episode featured a West Haven, Utah woman who was struggling to keep her faux flower business afloat. She had the need to sell off three quarters of her business or face ruin. It also included two Sausalito, California men who had an idea for testing the levels of mercury found in a single fish. This was a hot topic as there are quite a few people interested in knowing the safety of the foods that they are eating.
A gentleman from Houston, Texas was featured with his new platform for assisting people who had a desire to pursue their passions. This former corporate executive knows exactly what it is like to be caught up in the corporate world with all of its demands and restraints. A Pittsburgh, Pennsylvania millennials appeared on Shark Tank in this episode to attempt to find a way to finance her new brand that is designed to attract the new generation of social media enthusiasts and we saw an update on Kevin O'Leary's investment in the Wicked Good Cupcakes business which happened during the fourth season.
There were some novel and exciting proposals on the table for the last episode which makes us wonder what is coming up next on Shark Tank. Will these people get the funding that they need to make their ideas move forward? This is always the question and their presentation skills are put to the test as their ideas fall under the scrutiny of the Shark Tank team.
What we're going to see on the next episode
The November 11, 2016 episode of Shark Tank is going to feature a surprise. Mark Cuban and Chris Sacca are in fine form and poised for a good argument for this new episode kicking off the seventh season of the show. We're excited about the new products and devices that are going to be pitched. Here are a few of the highlights of what we're going to be seeing in this week's show.
The lineup for this episode includes a new device invented to make it easier to feed a baby. We expect that the sharks will inspect the device for safety and any conveniences that it has to offer for parents before assigning any merit. This one will be interesting to watch and we're fairly certain that they will have quite a few questions for the inventor. Let's hope that they come prepared with good answers.
Here is one that we can all relate to. A real estate broker out of Dallas, Texas has ideas on how to make it easier to hunt for houses. His pitch incites a competition among the billionaires regarding his unique business model. That's all we have for now on this one so it's a good idea to stay tuned in because we all know what a pain in the neck house hunting can be. He's bound to have some good ideas from his years in the industry.
We're all for young people who want to use their creativity to make a difference in this world. This episode will feature an entrepreneur who is a mere ten years old from Broomfield, Colorado. He has built a lemonade stand business with the intention of assisting other kids to do the same thing and begin their own businesses. This innovative youngster has guts and brains.
A mom out of Allen Texas has come up with an innovative infant car seat cover that serves multiple purposes. We're all excited to see exactly what her new design has to offer for new parents. We believe that the sharks will have a lot to say about this one as well.
We'll also hear from a company who has come up with an invention for wearable transportation in a high tech format; solutions for crowd hack attacks and old fashioned drinking vinegars. While the latter doesn't sound terribly appealing, vinegar is known for its usefulness in preventing and treating a variety of health issues so it may pay to perk up and hear them out on this one.
Other presentations that we'll have to look forward to during the seventh season are a pitch for a Korean Barbecue fusion restaurant food truck business and who doesn't enjoy the great taste of Korean BBQ with the convenience of a truck that is easy to access with little to no wait time?
In a way, many of us are rooting for the owner of this new startup because this is his third try on this program. We're hoping that he's come up with a little more innovation and a better pitch that will land him the dough he needs to move forward with his business plans. We truly want to see him on the road and achieving success.
We'll also get an update on the Rent Like a Champion business that focuses on weekend rental homes that Chris Sacca and Mark Cuban invested in. It looks like the docket is full and we're going to hear from some very interesting entrepreneurs on goods and services that will help to make our lives more convenient. The question that remains is how well can they make their pitches and are they truly prepared to satisfy the delving questions that the shark tank sharks will have for them? We'll have to tune in to find out. All in all, it's shaping up to be an exciting new episode that you won't want to miss.
Tell us what's wrong with this post? How could we improve it? :)
Let us improve this post!