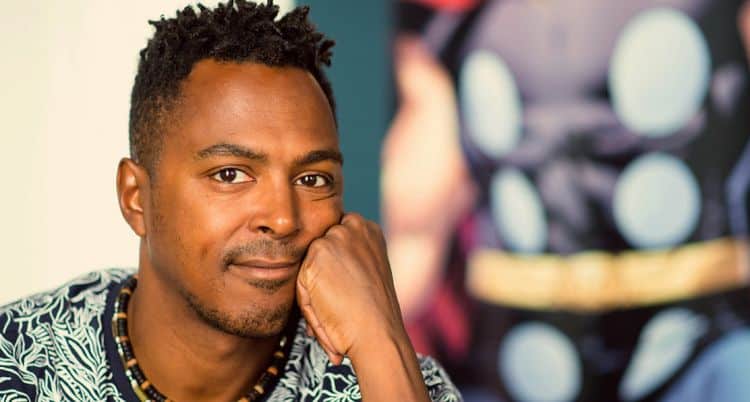 Everyone is uniquely talented in their own right, and Olivier Coipel is one of those people whose talents are exceptionally special. His talent for art is second to none, and it makes him stand out as one of the most talented artists in the industry today. His ability to make a comic book and create art that is memorable and outstanding is truly astounding, and he is recognized widely for his skill. However, it seems that many of his fans are only fans of his work more so than they are fans of the man behind the art. Let's change that.
1. He is French
Olivier Coipel is one of those men who hail from France. His French heritage makes him even more interesting to his fans – who doesn't love the French? He was raised in Paris, and he is immensely proud of his heritage and all that is has taught him.
2. He Has Always Loved His Art
His art is something unique, and it's something he's always loved. He grew up in Paris drawing on anything he could find. It's been said his parent's home was always covered in his art work and he had enough of it hanging around that his mother was constantly picking it up.
3. He Has Many Fans
While it seems that many people are more focused on his art work than on his life, he still has many followers on social media. His Instagram account boasts an impressive 128k followers. That puts him squarely into the realm of influencer should he choose a career change of some sort.
4. He Has a Favorite Tool
Perhaps it is not his favorite tool of all the tools, but it is the one he feels the most comfortable with as he uses his tools to create memorable art. It's a graphite pencil. While most of us might not understand the difference between a graphite pencil and a regular pencil, he is an artist and he knows what makes this tool so special to his work.
5. He is Always Helping Young Artists
Olivier Coipel occasionally has the honor of doing something called a portfolio review. He gets to look at the portfolios of other artists to help them learn what they can do better, how they can hone their skills, and what they might be missing. One thing that he felt he was missing in his own was a bit more anatomy and realness art, and he always uses his time reviewing portfolios to help others realize they should add a bit more of both to their own portfolio.
6. He Loves Tradition
We inferred this from a photo he posted on Christmas Eve 2020. It was a post-workout photo of himself with a caption telling his mom he's ready for her Christmas Eve dinner. Essentially, he is all of us during the holidays looking forward to go to his parent's house for all that good food.
7. He's a Proud Uncle
Did you know that Olivier Coipel has a famous nephew? We don't know his name or what he does for a living, but we know that he starred in a commercial for Foot Locker Europe, and his uncle posted a video in December 2020 to his own Instagram page to tell the world he is so proud of his nephew, whose Instagram username is @noaskurt.
8. Some of His Work is Graphic
While all of his work is talented, some of the work he posts on his social media account does include some nudity. If your kids happen to follow their favorite comic artist, you may want to know this is something that he does in his work. Additionally, he does do the world a favor and always warn his followers that some of his work is explicit, and he always covers it up and recommends swiping if you want to see the full version.
9. He is in His 50s
This is what shocks us the most about Olivier Coipel. He doesn't look a day over 35, but he was born in 1969. He's going to turn 52 in 2021 and we are all over here wondering what he eats and how he takes care of his skin and what he's doing to look so youthful all the time. For those curious, he was born on November 7, 1969.
10. He is Inherently Private
Olivier Coipel will discuss his art and his work with the world at length, but he will not discuss his private life. No one knows a thing about what he enjoys doing in his spare time, who he enjoys spending his time with, or how he is living his life. We just sit back and realize that he is just living his life.