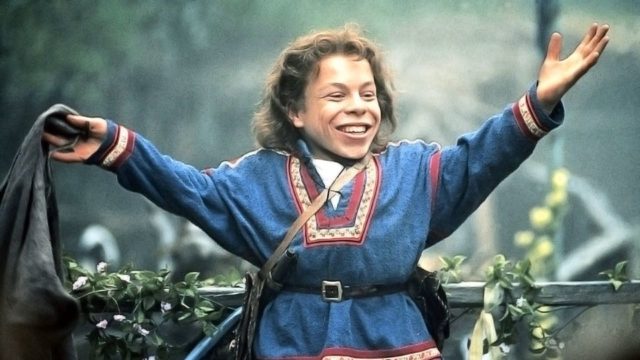 Willow was one of the most awesome movies of its time and this is largely due to its wide array of special effects and attention to detail that at that time was cutting edge and more than capable of stealing a person's breath away. The effects in the movie were such that really no one saw what was coming despite the fact that the movie was very similar to others in various ways. It was set back in the time of sword-swinging knights and evil sorcerers, it had creatures that were supernatural in origin, and it had the ultimate battle between good and evil as per the norm.
But it was still unique.
The reason for this is pretty simple as it's seen in the video. Between George Lucas and Ron Howard, building an entire world is a pretty standard thing. They made this entire world in which Willow Ufgood resides, gave names to the different races, and had a nearly complete mythos to follow that drove the entire thing from start to finish.
Willow is basically the simple man that wants something great in life but at the moment knows that he has responsibilities to tend to and a family to help raise. He is a man that loves his wife and children but still yearns for something more even if he doesn't quite know how to get there. He's not the guy you depend on for absolutely everything but he's the person that will stand up when he knows he has to. You might argue that point since he tries to get out of caring for Elora throughout the movie but once it's made clear that she chose him to be her protector Willow starts to take his role a little more seriously.
Then you have Madmartigan, the disgraced warrior that is among the best in the land and has no trouble admitting it. He's the redemptive sort that acts as though he has no redeemable qualities even as he grudgingly helps Willow and Elora throughout the film.
Even the Brownies have a pretty big role in the film as they tag along and even try to help on occasion when they can. It's kind of amusing how the cast decided to give them a Barbie house behind the scenes to live in and actually act like the characters are in truth just nine inches tall. Even the Brownies get in on the act and make it something that you can laugh at as you think of how hard it must have been to make these scenes work.
Making an entire world and everything in it is not an easy proposition, but making it all coming to life in a cohesive and sensible manner is something else entirely. Howard and Lucas however are two of the greatest minds when it comes to film and are able to do wonders with so little that one might think the budget for Willow must have been sky high.
It wasn't cheap by any means, but it wasn't the most expensive in history.
Save