Credit: Screenshot of Life of Pi via YouTube
In 2012, the movie Life of Pi was released to critical acclaim. It tells the story of a young man, Pi, stranded on a lifeboat in the middle of the Pacific Ocean with only a tiger for company. The film was nominated for 11 Academy Awards and won four, including Best Director for Ang Lee. This year marks the 10th anniversary of its release, and we think it's worth revisiting. Here are some reasons why you should watch Life of Pi again in 2022.
It's one of Ang Lee's finest works.
Ang Lee truly shines as a filmmaker in Life of Pi. His filmmaking prowess is evident in the movie's beautiful visuals and emotionally charged scenes. Prior to helming Life of Pi, Ang Lee is best known for his work on Brokeback Mountain and Crouching Tiger, Hidden Dragon. But in Life of Pi, he demonstrates his true range as a director.
A fun fact about the movie is that Ang Lee was worried that the movie probably wouldn't be made. In an interview with Collider, the director said: "Only one timoncecareer I had that feeling, it was for this movie. It was right before we started the physical pre-production. I pre-visualized the whole ocean part before we made the movie. I was that prepared. They seemed to want to drop it at one point because it was perilous. The budget we proposed was a lot higher than they expected. They wanted to [drop it]. After all, it's a philosophical book and a literature property, not Batman (laughs). So there was one point I thought I was going to lose it, but once I got on something, I had to finish it; I just kept persuading them, and they turned around. One good thing was that the international guys stood behind this movie and thought they could support the film. So these guys step up, and that's good, and then they turned around."
The movie has aged well
Life of Pi has only become more relevant in the decade since its release. The themes of hope and resilience in the face of adversity are timeless, and the movie's message of "finding your story" is as powerful now as it was then. Additionally, the movie's technical achievements have only become more impressive with time. The special effects and cinematography are still some of the best in any movie, and the film's use of color is nothing short of stunning.
It's a great family movie
Life of Pi is a perfect movie to watch with your kids. It's exciting, heartwarming, and ultimately uplifting. And, because it's rated PG, it's appropriate for younger viewers. So gather the family together and enjoy this modern classic all over again.
It's a visual masterpiece
Credit: Screenshot of The Bob's Burgers Movie via YouTube
Life of Pi is a visual feast, from the stunning opening sequence set in the Indian city of Pondicherry to the breathtaking finale set amidst a beautiful sunset. The movie is shot entirely digital, resulting in some gorgeous images ever captured on film. If you're a fan of movies that look great, then you need to watch Life of Pi again.
It has a fantastic soundtrack
The movie's soundtrack is as varied as its setting and features music from all over the world. The movie's score is unique, from Indian classical music to contemporary pop songs. And, of course, let's not forget the film's now-iconic theme song, "Pi's Lullaby." You must check out the Life of Pi soundtrack if you're a fan of good music.
It stars a diverse cast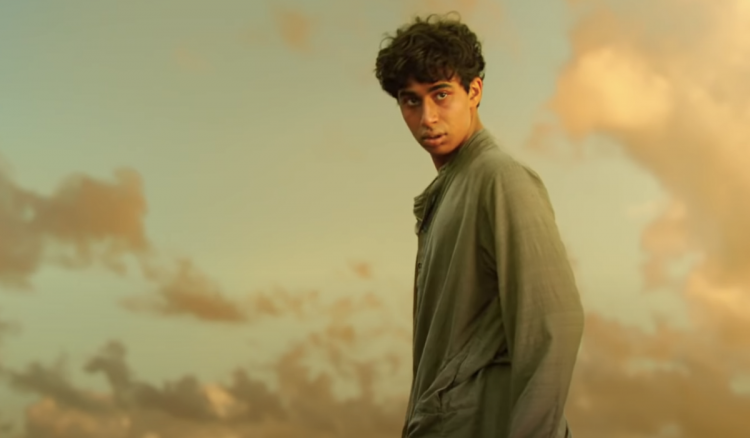 Credit: Screenshot of The Bob's Burgers Movie via YouTube
Life of Pi features an international cast of actors, including Suraj Sharma, Irrfan Khan, Tabu, and Adil Hussain. The movie's diverse cast reflects its global appeal, which is one reason why the film has resonated with so many people. Everyone in the movie portrayed their characters well, especially Suraj Sharma, who was very young at the time of filming but could carry the movie on his shoulders.
Before Life of Pi, Sharma has never acted professionally. In an interview with Biz Asia, he said: "I had never acted, but I knew a little about acting because my younger brother has appeared in two movies and my mother used to tell me I should act too. But he was the outgoing kid and the shy one; I kept to myself. The weird thing is that I went to the audition with my brother because he promised to buy me lunch and I was hungry! I was waiting for him, and the casting director came up to me and said, you look about the right age – you should just audition too. And I thought I might as well. I just had to read something out of a survival manual. I didn't even know what the movie was. Honestly, I didn't even think of it as a real audition, and afterward, my brother and I went for lunch at Subway. As I progressed through the different stages of auditions, it turned from a joke to the most important thing in my life." When he learned that he had snagged the role, he initially thought someone was playing a prank on him: "I didn't believe it. I was numb, and I was s, and my brother was madly excited for me. I started screaming: thank you. I went crazy. Suddenly there was so much energy in the air. I was pleased and ran up to my Mom and said I got the role. It was my first, what I would call a big achievement. I just felt fortunate."
It has an important message.
Lastly, Life of Pi is a movie with an important message. It's a story about hope, faith, and the power of storytelling. These are themes that are relevant to everyone, no matter what their background or beliefs may be. It's also an essential movie about survival and how the human spirit can triumph in the face of adversity. If you're looking for a movie that inspires you, look no further than Life of Pi. So whether you're looking for a feel-good movie or something with a little more depth, Life of Pi is definitely worth watching.