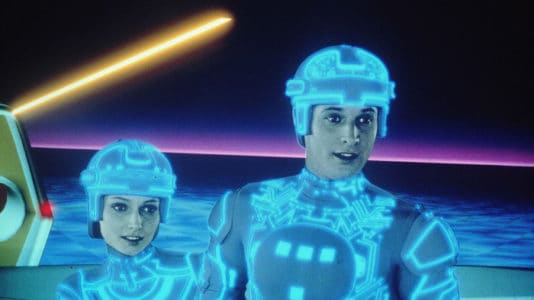 The streaming wars are definitely heating up at this point as Disney+ is searching every which way to bring in new subscribers and give them tons of material to watch despite the fact that they already have a massive menu and untold hours of footage to watch just from the movies and shows they've already provide. If that wasn't enough there's going to be another heaping helping that might be added eventually since Netflix will be forced to turn over any and every bit of Disney-owned property when the contract runs out, meaning that Disney will have a firm hold on anything and everything that it owns and be able to put it directly into the waiting hands of the subscribers that are already perusing the site and making it one of the most popular locations on the internet at this time. As if that wasn't enough, right? Disney has multiple sites that it pulls from and sources all over the place that are able to generate interest in its many properties, but that still doesn't seem to be enough as the Mouse House is still ramping up other projects that may or may not be able to keep the interest of the people. The latest one that seems to be on the idea block is Tron, as another reboot seems to be in the works and might be yet another movie that the corporation will be adding to its site. Scott Campbell of We Got This Covered has a little more to say on the subject.
The only problem here is that Tron wasn't exactly a movie that was considered to be needed when the last movie came out. In fact despite the special effects and the continuation of the story, and the possibility that there might be something more to go back to when it was all said and done, it didn't really seem to do as well as the filmmaker wanted. It could have been that the story wasn't the most popular in Disney's stable in the first place or it could have been that it just wasn't the right time, but the whole idea of Tron, despite the fact that it's a cool and very interesting movie, is that it just doesn't mesh as much with the other movies in Disney's vast archives, apart from a few of them. It's a story that kind of stands on its own in a big way and doesn't really adhere to the rest of the universe that Disney movies seem to exist in. Of course the fact that it's based inside a video game should make it connect better with something like Wreck It Ralph, yet for some reason it just doesn't seem like the story would mesh as well since it's nowhere near as cartoonish as the Ralph movies and is meant to be taken much more seriously. Matt Joseph of We Got This Covered has a bit to say on this matter.
Rumors of Tron being on the rise have been around since the last movie released, but thus far nothing has really been set in stone and the expectations have been kept fairly low. There's another rumor that Jared Leto might actually get involved, and while a lot of people still like the guy it's enough to think that he might run it into the ground given that despite being a good actor he's still one of the personalities that on screen can be brilliant but can also be kind of horrid for a franchise. It might cause an argument but his roles in Suicide Squad and Blade Runner 2049 really seemed overplayed and not as seamless as they could have been. He's a great actor, there's no denying it, but for a movie like Tron Garret Hedlund was actually better than Leto could have been, and Jeff Bridges was by far one of the best people to act in the movie, though in the last one the CGI could have been a lot better. Brian Boone of Looper has more to say regarding this subject.
At this time there's no way to tell when we'll see Tron come out again but it does seem safe to say that if Disney starts the rumor that it will happen eventually. How it will change and how it will remain the same are interesting points to think about since honestly there's still a bit that can be done with Tron now that Flynn destroyed the world he helped create, especially given that his son is on the outside and is every bit as intelligent as he is. But until we start hearing concrete ideas about the reboot there's no way to know if it's going to go past the idle chitchat stage since many upon many ideas get brought up in this manner and don't end up going anywhere. In a way there's hope that it does get up and running, but there's that slim hope that it doesn't since it'd be nice to remember the original Tron and not have to think that the movie will get mucked up again.