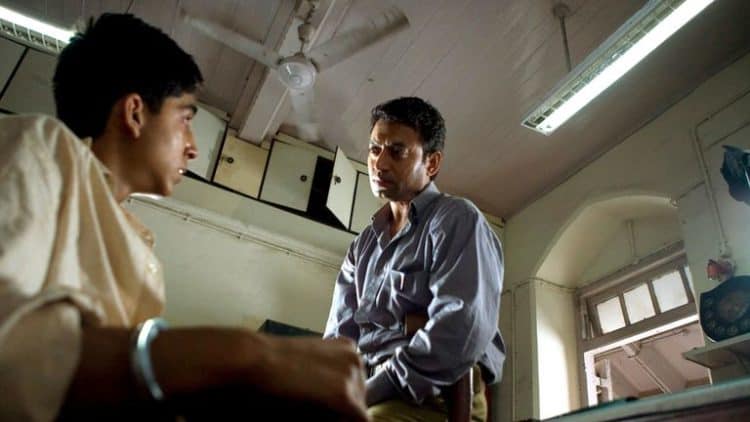 On April 25, 2020, Irrfan Khan's mother passed away, and he could not go to her funeral due to the lockdown caused by COVID-19. He, however, watched the proceedings of the funeral via video. Four days later, on April 29, 2020, Irrfan also breathed his last, leaving the family to continue with the mourning of the two losses. He has been described as a man of few words, but the actor has left a legacy not only in Bollywood but in Hollywood too. He must be happy to be reunited with his mum in the afterlife, but here on earth, people continue to pay tribute to Irrfan, remembering him for the different ways he touched lives. Here is a recap of his life as an actor.
Shattered dreams led to him becoming an actor
Growing up, Irrfan never dreamed of being on the screens playing different characters. Instead, he wanted to be a cricketer and was already set to fulfill his destiny by honing his skills. Not only was he an all-rounder, but Irrfan was also the youngest in his team, and given how good he was, he knew he could become a professional cricket player. His captain also selected him to be a bowler, although Irrfan preferred batting over bowling. He was therefore not surprised to be picked for the Col CK Nayudu tournament for the under-23 players where he was supposed to pay Rs 600. Unfortunately, no one in his family even knew that he played sports.
They were discouraged from engaging in sports, so whenever he went out to play, he had to lie about his whereabouts–as such, asking for money to cover his traveling expenses from Jaipur to Ajmer was out of the question. For that reason, Irrfan gave up on pursuing his dream of becoming a cricketer and chose to apply to join the National School of Drama (NSD). As if life was conspiring against him, the late actor could not even afford to pay the admission fee; he was short of Rs 300. Fortunately his sister raised the amount leading to the start of a beautiful journey in the entertainment industry.
Irrfan believed that success is not doing things because you have to but because you want to, and he even clarified that giving up on cricket was a conscious decision. He knew that there were only 11 players at the time, and age would be a limiting factor, but in acting, age would never be an issue. Despite going down the acting path, his mother had hoped that he would become a teacher.
Finding success in the film industry
After graduating from NSD, Irrfan was lucky enough to land a role in a film, "Salaam Bombay," by Mira Nair. That was back in 1987, and after reconsidering Irrfan's character, reasoning that he did not blend well the rest of the cast, Mira wrote him out of the script. The actor became renowned in the television industry, with everyone appreciating his talents, but Irrfan's dreamed of acting in films. Therefore in 1993 when he was offered a part in "Karamati Coat," Irrfan Khan knew his big break in the film industry had arrived because before that, no one was offering him roles as reported by Hindustan Times. He became so engrossed in the character that he designed his own costumes despite his part only lasting three minutes, of which one and a half minutes was a walking shot.
His being featured in such small roles continued for a decade, but Irrfan did not give up on getting his break. His reputation preceded him such that Wes Anderson created a small part specifically for Irrfan in "The Darjeeling Limited" just so that he could work with the actor. However, he had to wait until 2008 to become an international sensation after playing a police inspector in "Slumdog Millionaire." He then ventured in Hollywood in other supporting roles such as in "Jurassic World," "Inferno," and" The Amazing Spiderman." Since he had already established himself as a serious actor who does not need to dance or sing as other Bollywood actors do, Irrfan was cast even in parts that were not necessarily Indian.
Despite such fame and prosperity in the industry, Irrfan believed acting was a never-ending process. There are times he had to wait for work and think that meeting a particular director and showing him his potential would work in his favor, but it always worked against him. Although he never was without a project, he always wanted something more. Therefore he admitted even after getting to be a cinema actor, he kept hoping to find the right role, the right film, and even the right director; Irrfan could not work with someone whose ability to tell a story he doubted.
He loved his fans until his last breath
On March 5, 2018, Irrfan took to Twitter to tell his fans that he had been diagnosed with a rare disease. At the time, he asked people to stop speculating that is was brain cancer because he would reveal all the details within ten days once he had conclusive results. True to his word, on March 18, 2018, he went back to his fans and told them he had a neuroendocrine tumor and would be going out of the country for treatment, thus urged them to keep sending their best wishes. He added that he hoped to be back with more stories to tell them.
After returning from London, he told his fans that he was grateful for their support, which helped with his healing process. Before the release of "Angrezi Medium," which is his last film, he could not forget to inform his fans about how much he wanted to be with them. He said that the film was extremely special to him, but although he wanted to promote it, he had unwanted guests in his body. Still, he wanted to make lemonade out of lemons for the sake of his fans, who will forever remember him.