Nope is a science fiction western horror film that was released on July 22, 2022. In its opening weekend, it made $44.4 million domestically. It was written, directed, and produced by American actor, comedian, and filmmaker, Jordan Peele. Nope was a commercial success grossing over $170 million worldwide. The movie also had several award nominations including the American Film Institute Award for Top 10 Films of the Year, and it won Best Science Fiction Film at the Saturn Awards.
Nope follows the tales of Otis OJ Haywood Jr., and Emerald "Em" Haywood both horse-wrangling siblings who discover something in the skies above their California horse ranch, and desperately attempt to capture evidence of the flying object above their house. The film was shot in the Agua Dulce desert, which exists on the northern fringes of Los Angeles County. Another interesting fact about the movie is that Jupiter's Claim, the amusement park that exists down the road from Haywood's ranch, was reconstructed by Universal Studios as part of its studio tour on the Hollywood backlot. Nope featured a quite small but heavyhitting cast, let's take a look at some of the movie's cast.
Daniel Kaluuya as Otis "OJ" Haywood Jr.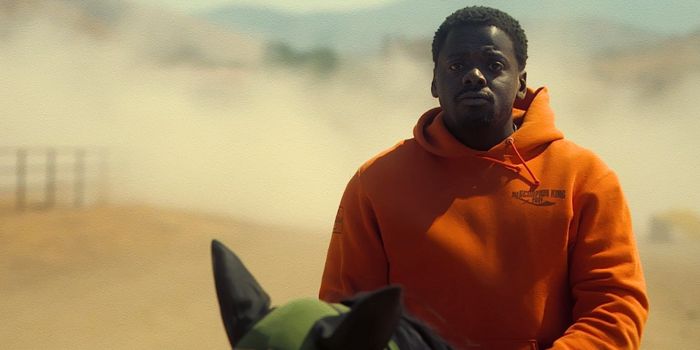 Prominent both on screen and on stage, Daniel Kaluuya is an award-winning British actor. Nope won't be the first time Daniel and director Jordan Peele have worked together. In 2017, Daniel had his breakthrough role starring in Jordan Peele's horror film Get Out, which garnered him a nomination for the Academy Award for Best Actor. In the early years of his career, Kaluuya played Posh Kenneth in the first two seasons of the television series Skins from 2007 to 2009. He has also been featured in some notable movies and series such as Psychoville, The Fades, Johnny English Reborn, Kick-Ass 2, Sicario, Black Panther, and Widows
Keke Palmer As Emerald "Em" Haywood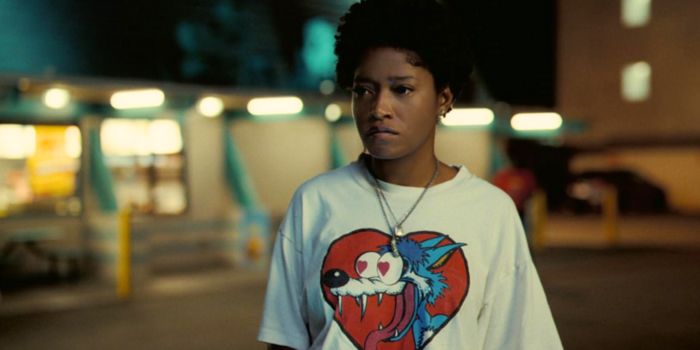 Lauren Keyana "Keke" Palmer born August 26, 1993, is an American actress and singer. Palmer made her acting debut in 2004 in the comedy-drama film Barbershop 2: Back in Business. However, her breakthrough role came in 2006 when she starred in the drama film Akeelah and the Bee. As a musician, she released her debut studio album in 2007, titled So Uncool. She has also been featured in some notable movies and voiced in some animations, such as Ice Age: Continental Drift, The Longshots, Pimp, Hustlers, Brotherly Love, Shrink, Madea's Family Reunion, and Jump In! among others. In 2021 she also appeared in the Facebook Watch series Turnt Up with the Taylors which earned her a Primetime Emmy Award. 2021. Then in 2019, Palmer was included on the list of most influential people in the world by Time magazine.
Steven Yeun As Ricky "Jupe" Park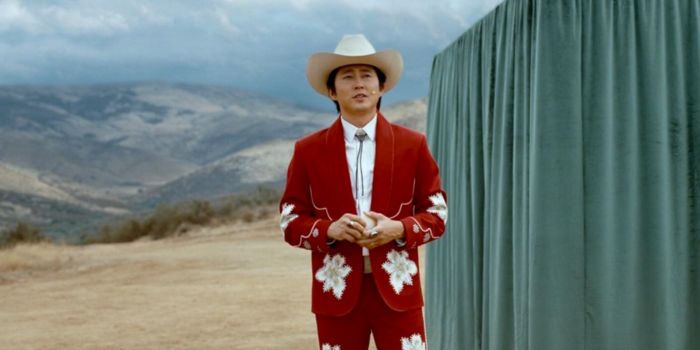 Yeun Sang-yeop, known professionally as Steven Yeun is an Asian-American actor. Yeun is most famous for his role as Glenn Rhee in the post-apocalyptic drama television series The Walking Dead from 2010 to 2016. Yeun made history in 2020 as the first Asian American actor to be nominated for the Academy Award for Best Actor for his appearance in the drama film Minari. Throughout his career, he has also voiced main characters in television series such as Voltron: Legendary Defender, Tales of Arcadia, Stretch Armstrong and the Flex Fighters, Final Space, Tuca & Bertie, and Invincible. In 2021, Yeun was included on the list of most influential people in the world by Time magazine.
Brandon Perea As Angel Torres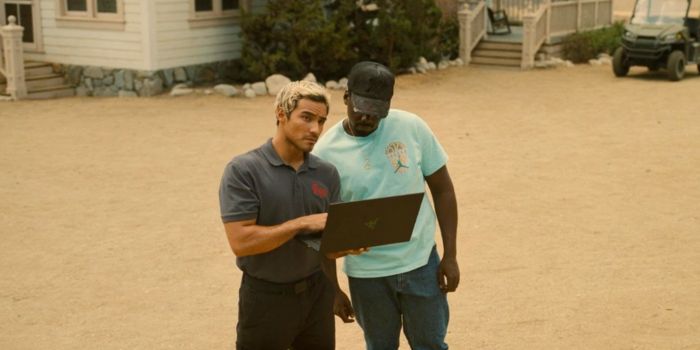 Born and raised in Chicago, Brandon Perea is an American actor of Filipino and Puerto Rican descent. In the movie, Perea played the role of Angel Torres, a tech salesman at Fry's Electronics, the role which is his breakthrough role. He also featured as Alfonso Sosa in the mystery drama Television series, The OA.
Keith David As Otis Haywood Sr.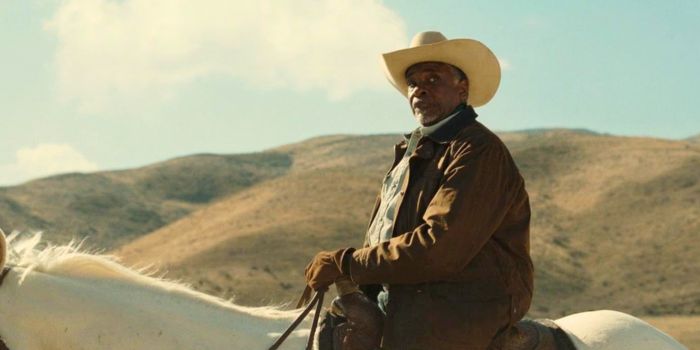 In Jordan Peele's Nope, Keith David played the role of Otis Haywood Sr., the owner of Haywood's Hollywood Horses Ranch. Known for his deep voice and roles across multiple film, stage, television, and interactive media, Keith David Williams is a veteran American actor. In his acting career, David has made a name for himself as a voice actor. As a voice actor, he has worked in several notable projects such as the voice of the Flame King in Adventure Time, Goliath from Gargoyles, the Spawn animated series, and Lemuel Kane in Archer.
He has also worked in some video games, he did the voice for the character Decker in the video game Fallout. David also provided the voice of the Arbiter for the video game Halo 2, he reprised that role in the Xbox 360 follow-up Halo 3. The actor also did voice work in the video game Saints Row and its sequel Saints Row II. He has also starred in films such as The Thing, Platoon, They Live, Dead Presidents, Armageddon, There's Something About Mary, Requiem for a Dream, Pitch Black, Barbershop, Crash, The Chronicles of Riddick, Cloud Atlas, The Nice Guys, and 21 Bridges.
Tell us what's wrong with this post? How could we improve it? :)
Let us improve this post!