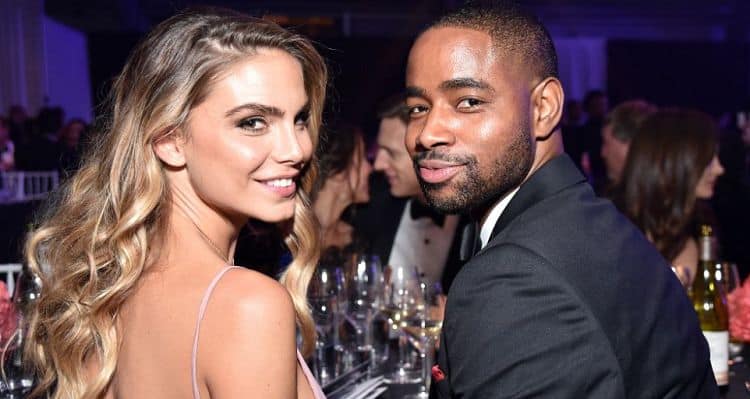 Nina Senicar is a woman who does big things with her life. She has never been the type to sit back and allow life to happen to her. From the time she was a child in Yugoslavia, she was studying hard, acting in her high school's drama productions, and she was competing in pageants. She is both smart and beautiful, and she's continued to allow herself to dream big and stop short of achieving nothing but what she set out to achieve. You know her from her roles in "The Downside of Bliss," alongside Judd Nelson, and you've heard her voice in "Arctic Dogs," where she voice acts with none other than Alec Baldwin himself. The actress and model is a role model for all young women, and here is everything you did not know about her.
1. She is Serbian
Senicar was born and raised in Serbia. She was born on November 11, 1985. She grew up in a town called Novi Sad, which is located in Serbia, which is located in Yugoslavia. She spent her entire childhood here. She didn't leave until it was time to go to college.
2. She's a College Graduate
During her college years, she lived in Milan, Italy. She studied international economics and management, and she graduated with her master's degree in arts, culture, media, and environment. She worked hard when she was in college to earn good grades and the degree she carries with her from Bocconi University.
3. She's a Beauty Pageant Winner
At the age of 16, she was crowned Miss Yugoslavia. Though her pageant days did not linger on and she did not compete for much longer, she did learn valuable lessons as a beauty pageant contestant and winner. She did her job as Miss Yugoslavia with dignity and grace, and she handled herself with class.
4. She's a Champion Show Jumper
The same year she was crowned Miss Yugoslavia was a big year for Senicar. She was also a horse jumping champion, though she was yet to be named the National Champion. She was named Miss Yugoslavia, and then she was named the showjumping national champion the same year. Her talent is one thing, but her dedication to her craft and the work she put into jumping and her practice were made very clear at that point. Her win allowed her to earn a spot on the national team.
5. She Earned a Full Scholarship
We mentioned already she is smart and talented, but this is a young woman who is also fierce. When she was in high school, she worked hard enough and well enough to earn herself a full scholarship to college. She earned a full-ride through the work and the time she spent studying, and that is an impressive feat.
6. She is Trilingual
Another benefit of spending her college years not in Serbia but in Milan is the fact that she was able to learn to speak Italian fluently. We aren't sure if she could prior to going to college, but we imagine it only helped to steep herself in the culture for so long. She's now a woman fluent in English, Italian, and her native Serbian.
7. She Studied Acting in America
Following her college graduation and some work in Italy, Senicar made her way to America. She wanted to study acting, and she wanted to do it with the best. She studied under renowned acting coach Susan Batson, who only takes the best.
8. She's in a Relationship
She and Jay Ellis are in a relationship together, and they have been since 2015. He is an actor who has appeared in shows such as "The Game," on BET as well as earning the lead role in the movie, "Escape Room," which was released in 2019. They've been together more than six years now, but they tend to keep their relationship out of the press.
9. She is a Mom
She became a mother in 2019. She and Ellis, her partner, welcomed their daughter in November of 2019. They named her Nora Grace. They are both proud parents who put their family first and do what they can to maintain their daughter's privacy when possible.
10. She's Private
Though she shares her life on social media and does interviews when asked, she's not the type to broadcast her entire life to the world. She's more likely to keep things to herself, to stay quiet about her life, and to make sure she's not sharing too much. She's a private woman,