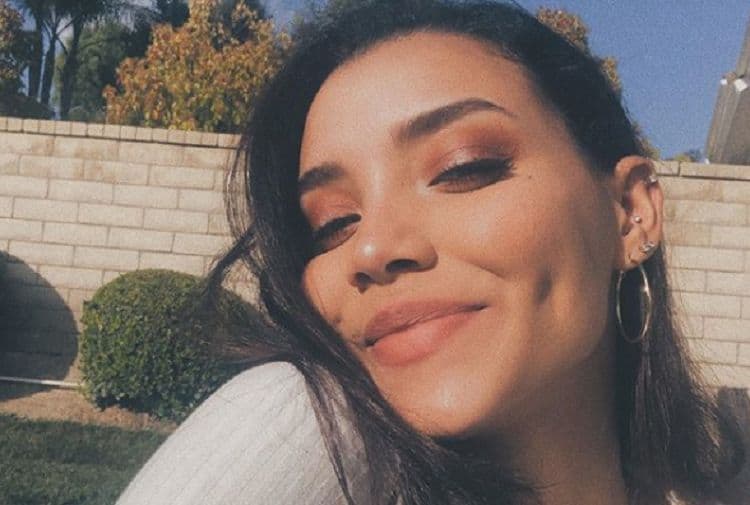 The name Nickayla Rivera might not be a household name – yet – but it's about to be. In the summer of 2020, "Glee" actress Naya Rivera's son was found alone and asleep on a boat in the middle of a California lake. His mother took him out for the day and was never again seen alive. Her body was recovered several days after her 4-year-old son was rescued and she was reported missing, and her death was ruled accidental. Her sister is Nickayla Rivera, and she's in all the headlines right now for being there to help out with her late sister's son. That's not what is causing all the headlines, however. What's causing all the headlines is the fact that she's reportedly in a relationship with her nephew's father – her sister's ex – as well. Here's everything you didn't already know about Nickayla Rivera.
1. She's Young
She's very young. She's only 25. She was born on November 2, 1994. She grew up in Santa Cruz, California, with her mom and dad, her sister, and her brother. She is the youngest of the three kids in her family. Her mom and dad divorced when she was only a toddler, so she spent her childhood going back and forth between their homes.
2. She's a Model
She's a model by nature. We aren't sure who she models for, but it seems she's taking after her sister in using her skills and talent to make a career for herself. She's been modeling for some time, but it seems she's mostly focused now on the life her nephew will live without his mother.
3. She's Living with Ryan Dorsey
There is a lot of scandal right now because of this. The young sister of the late star is only 25, and Ryan Dorsey, the father of her nephew, is 37. Aside from the age difference, the big scandal is that they are now living together. Many seem to think that they are together, but the other story is that they simply moved in together so that they could help raise her sister's son together. That the young boy should have both his father and his aunt.
4. She's Showing Up for Her Nephew
She's said that she is showing up for this little boy even though she is unable to show up for herself. She's crushed and heartbroken over the death of her sister, but this little boy needs her and the rest of their family to be there for him. She's doing it all for him, and that's her being the aunt she needs to be.
5. She's Not Concerned What Anyone Thinks
Nickayla Rivera does not care what the rest of us think about her and the living situation she's currently in. She's there for her nephew. She's surrounding herself with friends and family who can be there for her and for all who lost someone they love in Naya, and she's just not concerned if we think that they are dating or not. She doesn't even care.
6. Sources Say it's Not Romantic
And, let's be very honest here; even if it is or was romantic between the two, he's been separated from his ex-wife for more than four years, and it's not even a little bit our business who they see and what they do in their private time. Now, with that said, sources close to both say that they are living together in a non-romantic setting so that they can raise this little boy in a stable environment with two loving adults and a mother-figure in his aunt. We are very much supportive of that.
7. Her Sister Helped Her
Their mother, Yolanda, was a model, and they both modeled, too. When she was ready to become a model, her late sister is the one who introduced her to the people she needed to know to get her start in the business. She was 15 at the time, and things really fell into place for her.
8. She's Very Private
If there is one thing that she excels at in her personal life, it's keeping it to herself. She doesn't share anything about her romantic relationships or anything else for that matter. She's very private, and she appreciates that about her life. She knows that everyone doesn't need to know everything.
9. She's Been in Sports Illustrated
It was 2016 when she was included in part of the Sports Illustrated family. She modeled for an issue the brand released that year, and she was good. She has a natural talent for the modeling world, and it shows. She also seems to have a deep desire to be successful.
10. She is Looking for Compassion and Respect and Privacy
The thought of losing a sibling is simply too difficult to bear. What she is going through right now is too much for anyone to have to face at this age, and she's doing this with grace and with so much elegance. We imagine she would like the world to stop looking for a scandal and focus more on being compassionate to her and her family in their time of grief.