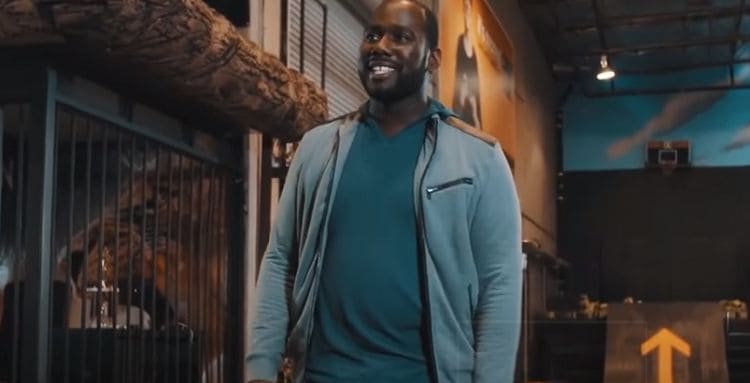 Nicco Annon is the type of actor who gives an unforgettable performance every time he steps foot on a set. While his name may not be that well-known at the moment, that definitely won't be the case for much longer. Over the course of his career, Nicco has appeared in shows like Shameless and This Is Us. However, his biggest role to date is in the new Starz series, P-Valley. Nicco's character Uncle Clifford, is a non-binary person and strip club owner who will definitely one of the most impactful people in the series. The show is only one episode in so far, and people are already raving about Nicco's amazing performance. Keep reading for 10 things you didn't know about Nicco Annan.
1. He Starred In The Play P-Valley Was Based On
Playing Uncle Clifford isn't anything new for Nicco Annon. The series P-Valley was actually based on a play by Katori Hall calle Pu**y Valley, and he played the role of Uncle Clifford in the play as well. Some things have changed in the 10 years since he originally played the role, but the overall essence of Uncle Clifford has remained the same.
2. He Doesn't See Femininity As A Sign Of Weakness
Uncle Clifford isn't afraid to show his feminine side and neither is Nicco. Although Nicco isn't nonbinary in real life, he still recognizes the power of femininity. He told Digital Spy, "Don't look at femininity as a sign of weakness. Femininity is total strength. And I think that to embrace that level of femininity, it was empowering."
3. He Is Part Of The LGBT Community
Nicco is a gay man, and as a result, he can relate to several elements of Uncle Clifford's storyline. Nicco knows first hand that it can be like to be judged for who you are. Still, he is proud of who he is and isn't afraid to express himself freely. Luckily, though, Nicco comes from a supportive family that has always had his back.
4. He's Active On Social Media
If you've already seen the first episode of P-Valley and you're interested in keeping up with Nicco, the good news is that you can. He is very active on both Instagram and Twitter. However, he doesn't have very many followers yet. That will likely change as P-Valley continues to get more and more popular.
5. Family Is Important To Him
Nicco has a very demanding career that often requires him to spend a lot of time away from home. However, when he isn't busy with work, he loves to hang out with his loved ones as much as he can. It's unclear whether or not he has any children.
6. He's A Choreographer
Much of the focus of Nicco's career has been put on acting, but he's also a choreographer. Not only did he appear in an episode of This Is Us, but he also choreographed it. He has another credit as a choreographer for the play Expatriate. Hopefully we'll get to see some of his moves in P-Valley.
7. He Believes Characters Like Uncle Clifford Are Important
Uncle Clifford's character is truly one of a kind. While nonbinary people have been represented on TV here and there in the past, we've never seen a person like Uncle Clifford. Nicco believes this character is especially important can help show people how gender norms can be broken.
8. He Spoke With Non-Binary People To Prepare For The Role
In order to successfully play a role, actors must do research on the character they will be playing. This will allow them to have a better understanding of how to make their portrayal as authentic as possible. In an interview with Black Girl Nerds, Nicco revealed that he talked to several nonbinary people while preparing for the role to gain some insight.
9. He Hopes The Show Will Help Become More Open Minded
One of the best things about P-Valley is that it shows heterosexual people — particularly men — treating members of the LGBT community with kindness and respect. For example, even though Uncle Clifford is what most people would consider unconventional, he is still widely respected. Nicco hopes that P-Valley will help people become more open minded and less judgemental towards people who are different.
10. Faith Is Important To Him
Nicco Annan is a proud man of God and his faith is something that is very important to him. Although the entertainment industry can be a very distracting place, and it can be hard to maintain your beliefs, he has managed to keep faith at the forefront of everything he does.