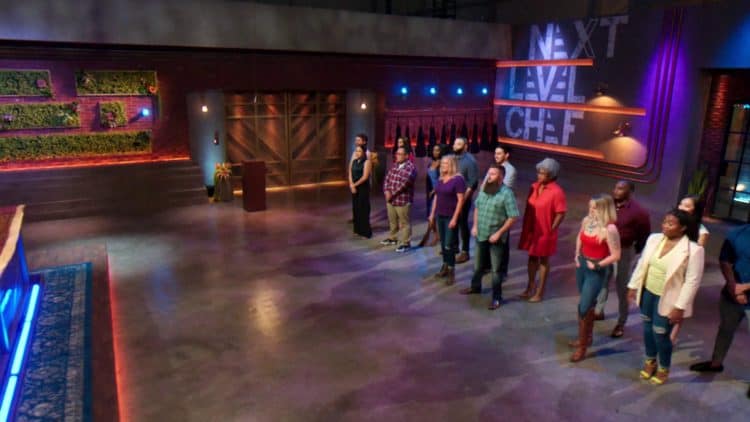 Over the years, cooking shows have become extremely popular. After all, good food and good competition are two things that lots of people can't get enough of. Every time you think there couldn't possibly be a new idea for a cooking show, one seems to pop up out of nowhere. That seems to be the case with FOX's upcoming series, Next Level Chef. Led by the legendary Gordon Ramsay, Next Level Chef is a unique competition show. In the series, Gordon Ramsay and two other chefs attempt to find the next big name in the culinary industry by mentoring a group of talented chefs and putting their skills to the test. Keep reading to learn 10 things you didn't know about Next Level Chef.
1. The Show Premieres on January 2nd
2022 is going to be a big year for Gordon Ramsay, and that is largely thanks to Next Level Chef. The show is set to premiere on January 2nd, 2022 after the NFL game. Starting on January 5th, however, the show will start airing every Wednesday at 9pm eastern time.
2. You Can Follow The Show On Social Media
If you're someone who likes to follow your favorite shows on social media, you'll be happy to know that Next Level Chef has official profiles on Twitter, Instagram, and Facebook. The fact that FOX has already created profiles for the show means that the network is expecting it to be around for several seasons.
3. The Show's Set Is Three Stories High
With so many cooking shows out there, you're probably wondering what's so different about this one. According to an article from Parade, "What makes this show different from others is the types of kitchens the contestants will compete in. The bottom level is a no-frills kitchen with none of the bells and whistles that are on the top level, which is a one-of-a-kind, state-of-the art kitchen, and the middle level is in between."
4. Not All Of The Contestants Have Professional Cooking Experience
One of the things that is so interesting about Next Level Chef is that the contestants have various degrees of experience. While some of the contestants have been cooking for many years and have worked in restaurants, others are home cooks or social media chefs.
5. The Show Features Contestants From Different Parts Of The Country
When it came time to selecting the contestants for Next Level Chef, Gordon and his team looked far and wide for the right people. The cooks you see featured on the show come from all over the United States including places like California, Alabama, New York, and Texas. Some of the contestants are originally from other parts of the world.
6. Clips and Other Content Can Be Seen On The FOX Website
Not only can you tune in every week for new episodes of Next Level Chef, but you can also visit the FOX website to find additional content. At the moment, there are clips and previews. As the show gets deeper into its first season, it'll be interesting to see what kinds of content gets posted on the website.
7. Viewers Will Learn New Recipes
If you enjoy spending time in the kitchen, you'll probably be excited about the fact that watching Next Level Chef will help you learn how to make new dishes. Throughout the season, the cooks will have to get very creative with their recipes in order to win and this creativity can benefit viewers as well.
8. There Is A Big Prize
At the end of the day, the prize is one of the most important elements of any competition and Next Level Chef certainly has a good one. In addition to winning the title of Next Level Chef, the last cook standing will also win a cash prize of $250,000. Needless to say, being on the show will certainly be a life-changing experience.
9. Gordon Ramsay's Co-Judges Have Had Very Successful Cooking Careers
Gordon Ramsay will be joined by fellow chefs, Nyesha Arrington and Richard Blais. Nyesha Arrington is a former contestant on Top Chef who has made several other TV appearances over the years. Richard Blais has also become a fixture in the TV world and he is also a restauranteur.
10. It's Unclear How Many Episodes The First Season Will Have
Oftentimes, networks will list out the number of episodes a season will have before the season premieres. Surprisingly, however, that hasn't been the case with Next Level Chef. At the moment, we don't know exactly how many episodes there will be, but more than likely the first season will have at least 10.
Tell us what's wrong with this post? How could we improve it? :)
Let us improve this post!