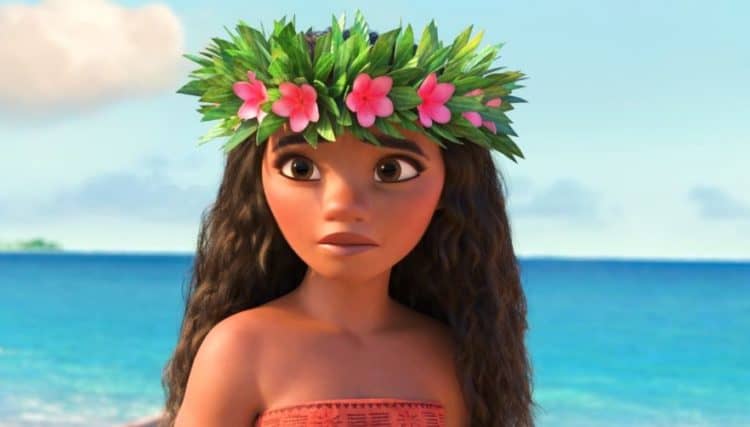 The popular and highly-theorized hero's journey is a classic idea that has been used to model a large number of adventure tales and has been a part of pop culture for a long time now. In fact, one could say that pop culture wouldn't be the same without it since almost everyone loves a heroic tale that speaks of the protagonist taking a quest to save their people, obtain an artifact, or find a legendary figure to make things right. Moana has all of that, but a theory from Reddit that's been presented by the writers at Looper makes a play at another idea that might put a different spin on the story for a lot of people. It has to do with a very important idea that a lot of people likely didn't think about yet, but that makes a good deal of sense. What if Moana died at one point along her trip? It's a stretch for some to believe since a lot of people might allow their mind to fast forward in an attempt to explain why this couldn't possibly be so since Moana reunited with her people. The idea isn't to say that this was a cruel trick, that she was dead and the rest of the story was idealized. Oh no, it's not that at all. But if one takes a look at what the young heroine had to do in order to find Maui, his magical fish hook, and then return the heart of Te Fiti to the mother island, it makes a bit more sense.
A lot of times when gods and humans are forced to share the screen it comes at the discretion of the writers as to whether the humans will be able to see the gods and whether they'll help them, hinder them, or just watch as humanity continues to go about their way. A lot of times the gods decide to interact in one way or another, and things tend to go awry very quickly. But what if Moana had to die in order to find Maui? When you consider that just about anyone could find his island by accident, if the sea allowed it, then it would explain why she might have to pass from the mortal coil and become a spirit in order to pass through the afterlife in order to find the demigod. Okay, that's a bit thin so far, but there's another explanation coming, and it has to do with her high dive off of the rocks as she's chasing after Maui and her boat. There might be those that want to argue that she could survive such a distance, but she'd likely be knocked unconscious with the force that she hit, and if not for the ocean helping her out, Maui would have still left her behind.
Not enough? Okay then, explain the realm of monsters, which is essentially an underworld where dark things dwell and are naturally curious about humans, meaning they'd likely see her as a food source, spirit, or no. But apart from that, it's easy to think that a demigod that was used to pulling islands up out of the ocean could handle the immense pressures at such a depth, as the underworld was under the ocean, but unless she was a spirit, magic was about the only explanation that Moana could depend on. Yes, it's an animated movie, but some realism is usually better than asking people to suspend all belief and just go with it. Plus, the fact that she saw her ancestors, while it could be chalked up to delirium from being at sea for so long, could also be explained by her being a spirit and therefore not fully tied to the physical realm. There are plenty of ways to argue for this and against it, but the theory is an amusing one since it does make sense in a lot of ways, even though it falls apart in others. But it would also explain how she could withstand the immense heat that would have been coming from Te Ka, as such a being would have been able to immolate Moana from a distance, though obviously Maui would have been just fine thanks to his minor divinity. Often a god or a demigod is quite durable and has their own level of power that allows them to contend with others at their level or above. But as it was seen, Te Ka was simply too powerful, and the only way to confront her was to actually bring the heart of Te Fiti to bear, thereby restoring the goddess and banishing her darker side.
As I said, it's an interesting theory even though it can be poked at and possibly put to rest. With a little work though it could be an interesting discussion.