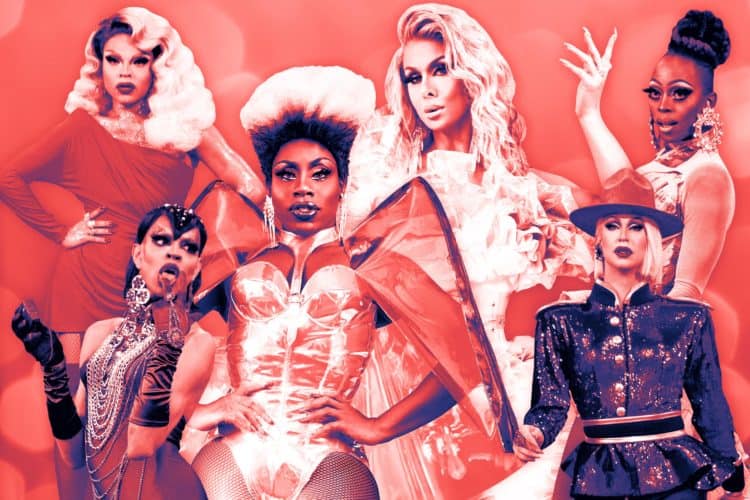 At this point it's enough to wonder just how many people are really calling for the chance to see what their favorite stars look like in drag, but considering that RuPaul's Drag Race has already won at the Emmy's it's hard to really question it too seriously since it's kind of obvious that people want to see it. Sara Belcher of Distractify has reported on the idea that will be coming to the people in 2020, but at this time it's not really known which celebrities we'll be seeing in this new four-part series, so we'll have to wait and see just who's going to be donning one getup after another in order to satisfy the people that seem to want to see such a thing. The audience has turned out in a big way for this show since RuPaul has been a certified star for quite a while now, in fact I think I was in junior high when I first heard about the star, so it's been a while. Since that time however the popularity of the renowned drag queen has been such that fame as only increased the efficiency of RuPaul's career and has seen the star continue to gain the kind of attention that is typically reserved for the Hollywood elite.
It's not secret that some folks don't approve of this and would be ashamed of the celebrities that are willing to go along with this spin-off, but it's easier to ignore them and state that this is what makes a lot of people happy and content. You don't have to be a fan of the lifestyle and you don't have to watch if you don't want to, but enough people have tuned in over the years that it's become something of a phenomenon and has stood as something that makes people content with their lives when it comes to their preferences. To some folks it's a bit weird and not as acceptable, but again, individuality is another part of being human, and instead of condemning what people want to do, especially if it doesn't harm anyone in an intentional manner, then there's nothing else to be said about it. If your favorite celebrity winds up on the show in 2020 and it makes you stop watching them, then it's kind of obvious that you're a conditional fan, meaning that you enjoy someone's acting so long as they're acting in a way that you agree with. That kind of adoration isn't exactly the kindest or the most well-balanced but it is what a lot of people seem to enjoy employing on a regular basis. The whole attitude of "I liked this person until they did this or that" mentality is something that happens too often since fickle is the average nature of those that watch TV, movies, or simply pay attention to those that seek to entertain them.
I'll fully admit I'm not down with the drag queen scene, but I'll also admit that there are plenty that enjoy this material and are big fans of the show. That's great, it's their thing, and far be it from me to condemn it for the sheer sake of protecting my own sensibilities. Writing about it is all well and good since while I might not agree with the idea of it, I agree that if it makes people happy and it's not hurting anyone then go on and do it. Men dressing as women isn't a new idea in this country to be honest, and while it's not something that everyone is going to get behind, it's also something that seems to bring hope to those that want to express themselves in this manner. Michael Cuby from Them has a few interesting ideas to share as well. But yes, by all means, if you need to wear makeup and women's clothing in order to feel like yourself, I won't agree with it or endorse it, but I won't speak out against it either. Some might call that hedging a bet, I call it minding my own business, which seems safer at times. Then there are those that would claim 'if you're not an ally then you're an enemy', which is just as frustrating since it speaks of the absolutes that some folks can't see beyond. The greatest message that RuPaul's show has to offer is that people are meant to be free to express themselves how they will, without judgment or persecution. That's a great message, and one that I and many others can get behind. Do we have to agree on everything? Not at all, but so long as there's an understanding that we all have the right to do what makes us happy, barring anything that causes obvious harm to others, then we should be able to allow people to enjoy shows such as this. Mr. Von B. of Huffpost has a few more things you might want to read just to get better idea of drag queens and what they're all about.
And if you lose respect for a celebrity that comes on this show, you might need to check your priorities.