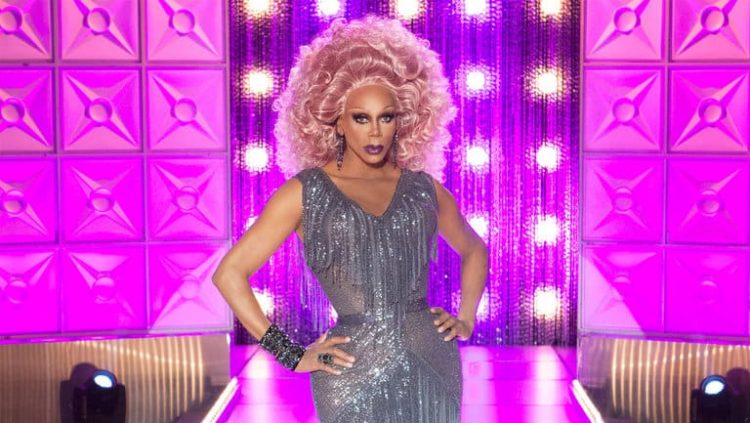 If you're talking about drag queens then RuPaul is likely going to be one of the top names if not the top name that you come across throughout the world. After all he's been the number one drag queen since a lot of us were still quite young and until the day when he hangs up his wig, if such a thing were to ever happen, that's not likely to change. The reason for this, and it's also a big part of why he's so relevant in this era, is that RuPaul has been flaunting his desire to fit into society for a long, long time. It's interesting to note that one of his first big appearances came during a video that he was one of the backup dancers for, a B-52 ditty titled Love Shack that most people would likely know about and love. The song makes sense as one of those you'd see RuPaul in largely because for a lot of his career, most if it honestly, he's been the kind of person that just wants to get up on stage and have fun while entertaining the people around him.
There's a reason why he resonates so well with the LGBT community and it's not just because he dons the makeup and clothing of a woman while never hiding who he is. People have known his identity for a long time and they've known that he owns every bit of who he is. It's because he gives inspiration to other individuals in the LGBT community that he's been seen as such a powerful figure and one that has been in some ways a leader to that same community. He hasn't had the easiest time being accepted and thus knows what it's like to try to gain a place in society based on little more than the fact that he wants to spread the love and allow people to see him for who he wants to be, not who they want him to be. After all, he started out in the 80s when being a drag queen was still something that people weren't even close to being used to and would gladly mock relentlessly if given the chance. The 90s weren't a whole lot better but they did manage to give him more of a platform to work from since things were changing and society was starting to pull an about-face that allowed the LGBT community to really start pushing for acceptance, if not equality.
Things really got kicked up a notch as the 90s ended and the next century began. RuPaul had minor lulls here and there in his career but nothing that could really be called a disastrous setback. In fact the LGBT community seemed to rally even more as the 2000s started to ramp up and the idea of their community growing in number and strength continued to unfold. RuPaul has been almost like a lightning rod at times and a positive and very outspoken voice in others. He's not the first to have ever spoken up about his sexuality and his desire to be seen in whatever way he pleases, but throughout the years his cause has been one of those that has truly inspired a great many people and allowed them to finally step out into the world as they want, not as the world would have them. From his music, TV shows, books, and other media appearances RuPaul hasn't exactly been a strong and forceful presence, but he's been constant and steadfast for certain and always ready to champion those in the LGBT community that are living their lives the way they want to live.
His attitude towards gender-specific pronouns is kind of amusing but also stands as a very strong opinion that he's kept to for a very long time. However people want to refer to him is just fine, a RuPaul is the kind of person that doesn't hold to gender or identity no matter that to those of the LGBT community identity is quite important. He's had a few arguments with the community over the years but nothing so serious that they've come to any serious issues between them. In fact for a very long time now he's been looked up to as one of those that has really done a lot of good for the LGBT community and has been a pioneer in gaining the kind of acceptance that they've always wanted. If there are any doubts about the veracity of his work or the effect it's had on various people on his shows or throughout his many appearances then one has only to ask those that have been affected or those that happen to enjoy watching RuPaul to hear just how inspirational he really is.
The work he's done and the attention he's gained throughout the years has gone a long way towards making him into a legend.