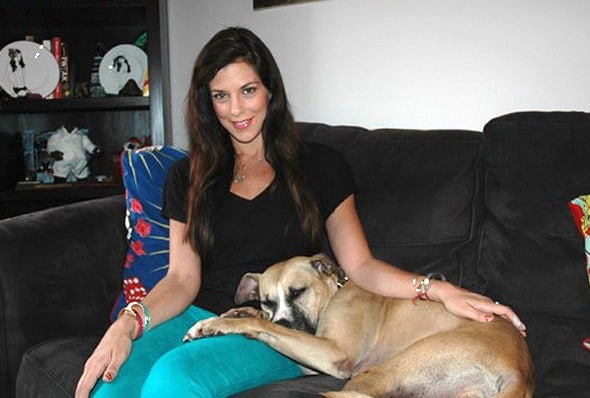 Jenna Morasca, the winner of Survivor in 2003, is back in the headlines for all the wrong reasons after being accused of biting a police officer in the back of an ambulance. She was being taken to hospital after being found unconscious in the front seat of her car and being revived with the drug Narcan. With the spotlight back on her again, here are five things that you may not know about Jenna Morasca.
She Has Not Been Charged With Any Drug Offences
A press investigation into the incident that surrounded the police officer getting bitten has shown that no drugs charges have been brought against Morasca or the passenger that was with her. Police and court records in South Strabane Township do not show that any charges have been brought as of yet. A statement from the police has said that a woman is being investigated under suspicion of driving under the influence. It is unclear whether this investigation is ongoing or if the police have decided not to press charges.
She Was Born In Pittsburgh
She was born in Pittsburgh and she still lives near here today after moving away to Manhattan for a period. She went to college at the University of Pittsburgh and was part of the sorority of Zeta Tau Alpha while she was there. During her time at college she also worked as a swimsuit model. She is an only child and her mother died in 2003 after a long battle with cancer.
She Has Starred In Several Reality Shows With Her Ex
She was in a ten year relationship with Ethan Zohn and in this time they starred in a number of reality shows together. They competed in the 19th season of The Amazing Race where they were eliminated in the first ever double elimination leg. They have also appeared as guest sous chefs on Dinner:Impossible which aired on Food Network. They also featured in Celebrity Apprentice in support of contestant Richard Hatch who they had starred in Survivor with.
She Is A Professional Wrestler
In 2009 she made her professional wrestling debut on Total Nonstop Action Wrestling's TNA Impact! She also appeared in several backstage segments with Kevin Nash before it was revealed that she was the financial backer for his alliance The Main Team Mafia. Her time as a wrestler was overshadowed by a rivalry with Mafia valet Sharmell which resulted in a cat fight that was aired on Impact! The two women then had a proper wrestling match in which Morasca was named the winner. She was trained for this match by Awesome Kong.
She Has Been A Host Of Survivor
As well as starring in a number of seasons of Survivor she has also hosted the show on several occasions. She is the main host of Survivor Live which is a show that airs online during the main season of Survivor. The show has guest stars for each episode who give their opinions on the events that have taken place during the main show. She has hosted five seasons of this show.
Tell us what's wrong with this post? How could we improve it? :)
Let us improve this post!