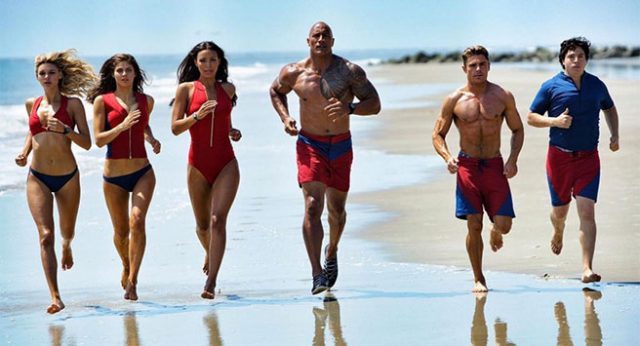 If the new trailer (below) is any indication, the new Baywatch movie will certainly be focusing on similar elements as its original show. Those elements would be beautiful bodies running on the beach. However, the movie itself has claimed that it's going to be the next 21 Jump Street. What does this mean exactly? It would appear that the producers are going to take the show and turn it into something a little more raunchy and humorous. Following the formula for 21 Jump Street is certainly not a bad idea as it was a box office hit (as was the sequel).
But you can't deny that there's still a very heavy reliance on the body factor. Dwayne "The Rock" Johnson and Zac Efron have been posting photos on the set for months now. Often times these two are athletically competing and show off their respective bodies. But don't forget the humor element as well. You'll note from the posters below there's an "average" body character who totally knows it.
We'll see just how funny this movie is going to be but let's all remember what Baywatch is about: slow motion beach bodies running. That and David Hasselhoff.
Baywatch hits theaters May 26. Enjoy the pics and trailer below: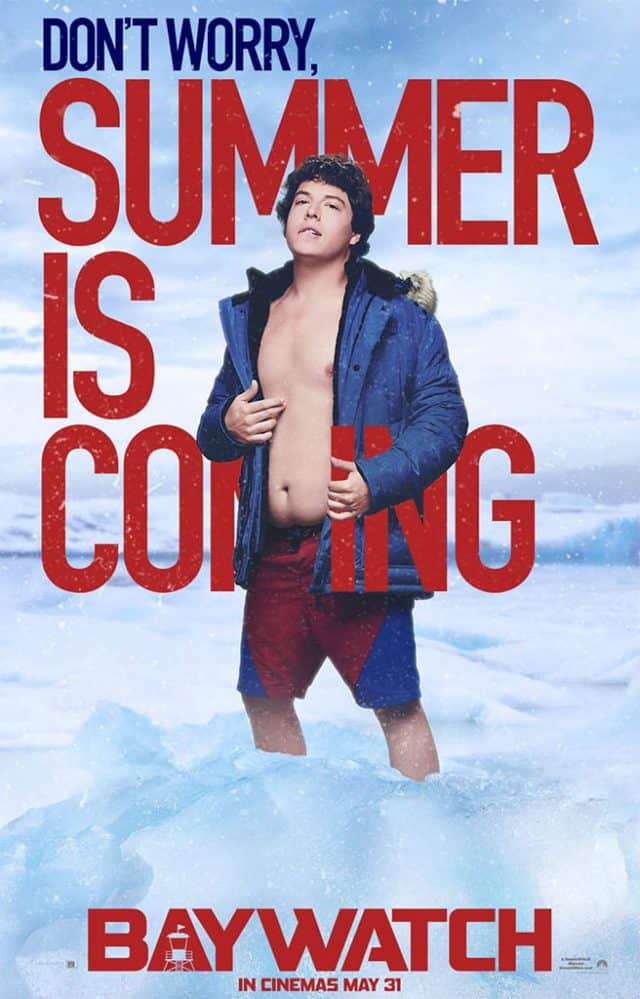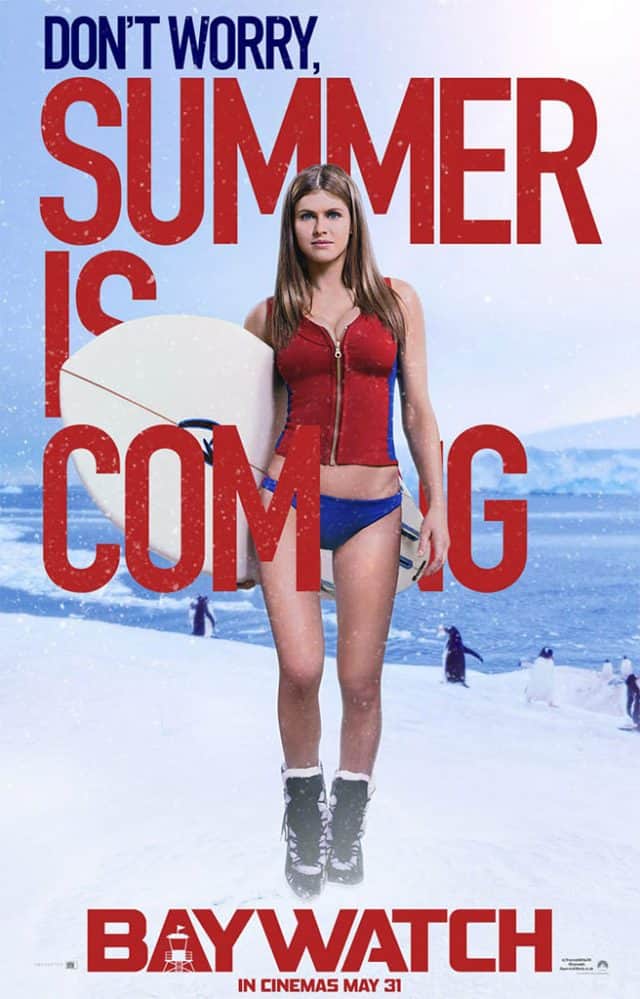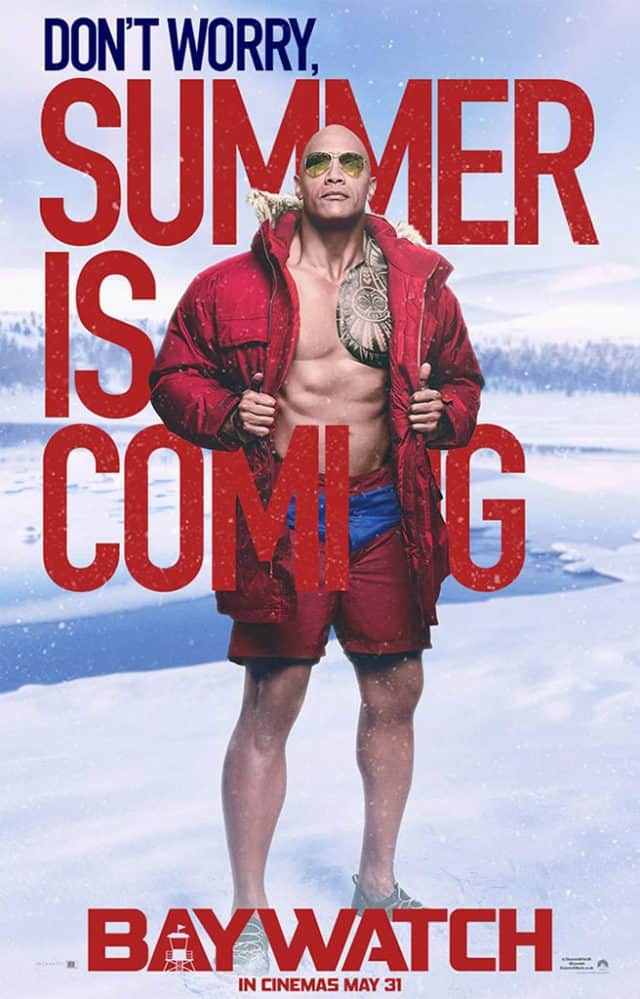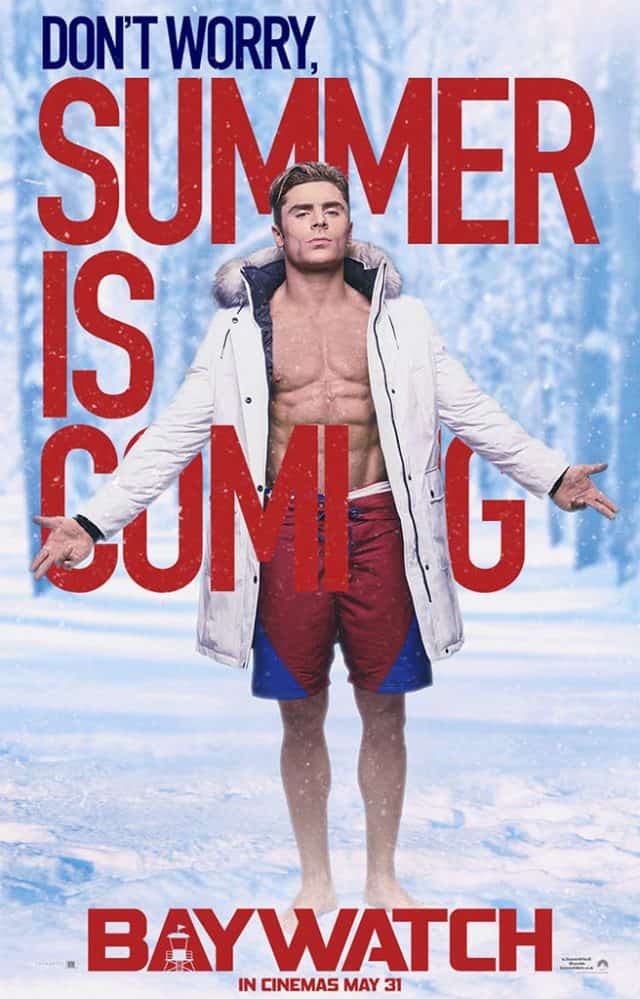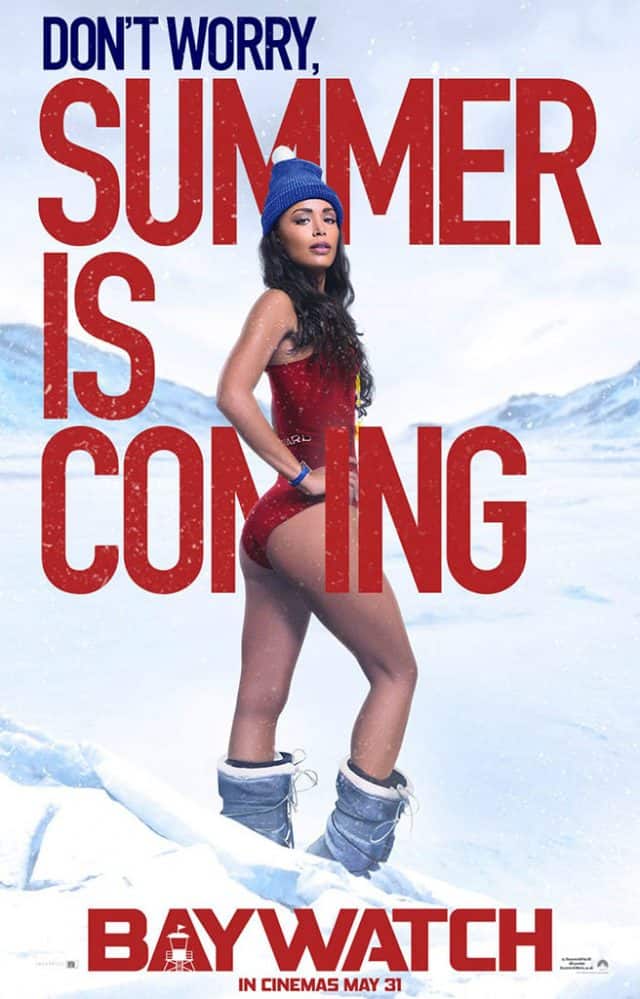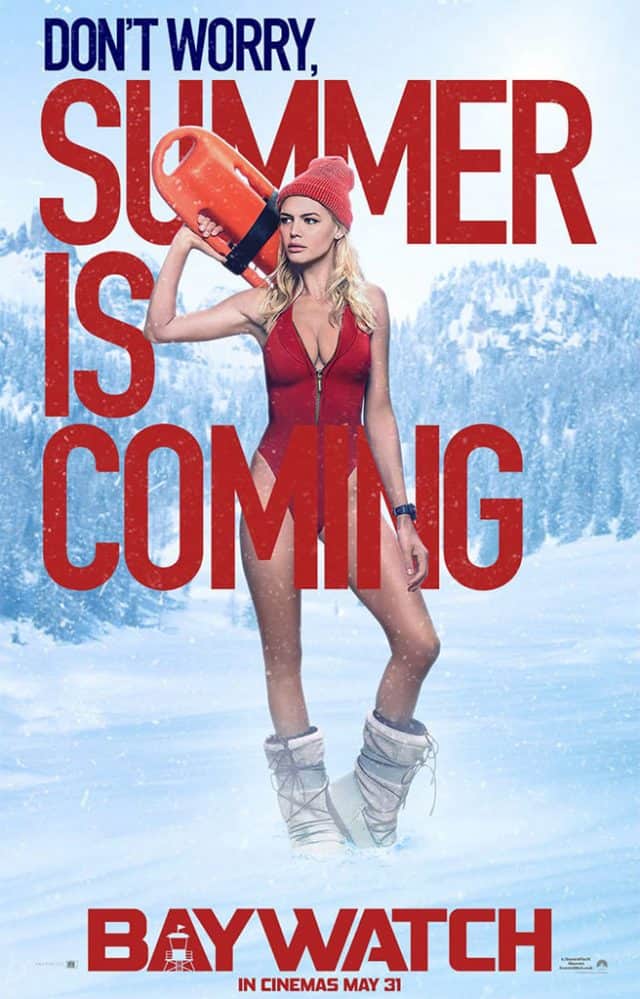 Check out the trailer: