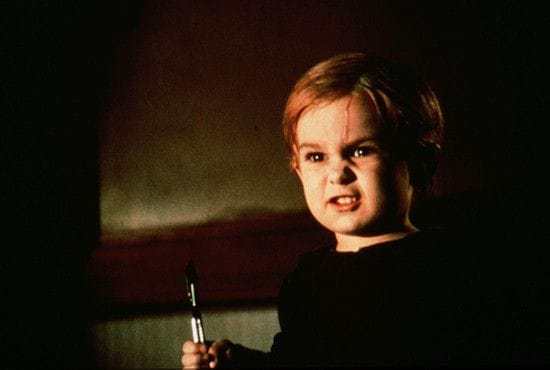 When you look over his resume you can see that Miko Hughes has had quite the career despite supposedly being so quiet about it. If you can remember him this is the kid that played Gage Creed in the original Pet Sematary and Dylan Porter in A New Nightmare, which this fan film is derived from. If you ever watched that movie then you'll get the reference but if you didn't then don't feel too bad since a lot of people were getting tired of how many times Freddy kept coming back. Consecrating his bones, sticking him back in the dream world, killing him in the real world, even pitting him against Jason Voorhees hasn't worked since it would seem that Freddy is immortal. But the guy does seem to hold a grudge since he tends to pick targets that mean something to him at times, and Dylan is bound to be one of those targets since he managed to get away from him in the final Nightmare movie. I won't call the Jason vs. Freddy movie the final one since it was a collaboration and not entirely bound up in one place or the other. But the fact that Miko came back for this must mean that he has a pretty strong connection to the movies still considering that he was a kid the last time he worked on a Nightmare movie.
If you look at everything he's done horror is a decent part of it but still isn't everything since Miko has been around and done a few things in his time. But the whole story of A New Nightmare wasn't horrible since it was transcending the idea of the movie and bringing into real life in a way that was kind of creepy but genius in its own way. The execution wasn't picture perfect the whole way through but the chills were enough at times to make you remember why it was so scary in the first place. A few of the moments in the movie might have been pretty cheesy and not needed, but the idea of an entity that had taken on the form of Freddy Krueger was mesmerizing in a way since it seems to indicate that our creations can run amok if we're not careful and develop a life of their own that can reach out and attempt to fulfill the directive of the idea itself in a way that's both horrifying and dogmatic in its approach. The entity sought to target Dylan and as such it was fully intent on making sure that he was good and afraid, which wouldn't be too hard for a kid who doesn't fully understand what a creature like Krueger would really want. But the whole idea of making Rex, Dylan's stuffed dinosaur and guardian, the reason that the entity couldn't just come and get him was kind of cool since it implied that as strong as the creature was there were limits to what it could do and some power within the belief of the child that could keep it at bay. The only problem comes when the belief of the child isn't nearly as strong as the power of the creature trying to take him.
Eventually Rex, for all the power he holds and the responsibility that he carries for keeping Dylan safe, does fall to the entity and as a result is torn to pieces as Nancy finds shortly before entering the dream world where the creature has taken her son. Eventually after an arduous battle the creature is destroyed and it's believes that everyone can get on with their lives and live happily ever after. But in this fan film it would appear that Dylan is all grown up now, Miko is 33 by the way, and the entity has somehow come back and is ready and willing to have a go at him again. This time Rex can't possibly save him since despite the fact that he was put back together the stuffed dinosaur exists as a symbol that a lot of adults wouldn't bother to believe in as much since a grown mind is sometimes a more practical mind that forgets about the magic that we believe in when we're kids. But the entity is ready to make another go at Dylan, and this time it seems as though it's going to take a lot more than belief to keep it at bay, if anything can that is. This is the kind of story that you might roll your eyes at or you might think is worthwhile considering that it's been long enough since we got to see a great Krueger presentation and it's definitely been long enough between the movie and this short film to make it seem as though it might be a great idea to start it all up again.