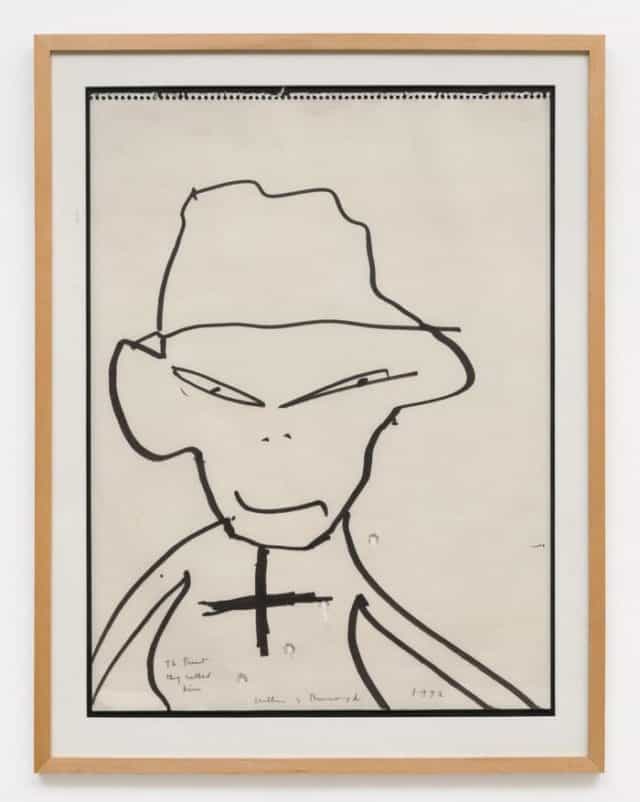 Whatever celebrities do seems to pull in followers and those that want to own a piece of what they consider to be history or something of great importance because it was done by or has something to do with a celebrity. Art for instance is such highly subjective form of expression that if any celebrity seems to have an inclination to produce even what amounts to a scribble there will be fans that are willing to pay an exorbitant amount to procure it for their collection.
We've all heard [easyazon_link identifier="B00FN2POG0″ locale="US" tag="tvovermind00a-20″]Kurt Cobain's music[/easyazon_link] and found him to be a genius in his own way and an icon in his own time. The legendary front man for Nirvana was considered many things but few if any ever knew that he was a painter. He dabbled mostly it would seem but did produce a few interesting pieces that to some might seem like random doodles and a smattering of paint on the page, but to his fans would seem almost as holy as the shroud of Turin. Yes, that might be a bit of an overstatement, but not to a diehard [easyazon_link identifier="B005MVLI8A" locale="US" tag="tvovermind00a-20″]Nirvana[/easyazon_link] fan.
Along with the piece above, here are a few others that showcase Cobain's talent and in some cases the depravity of his tortured mind.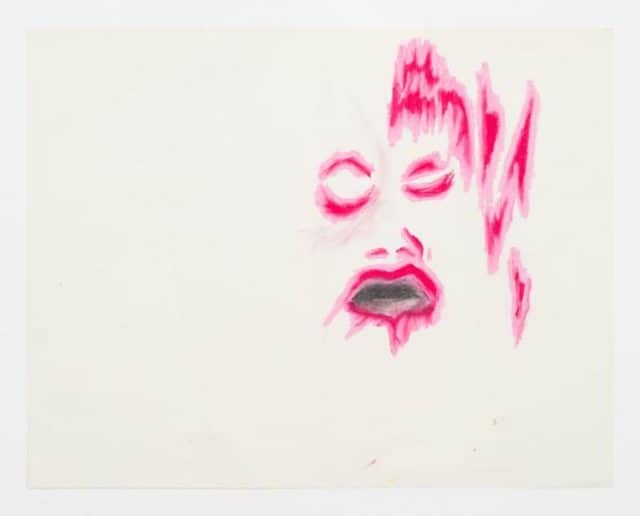 Art is a lot about making statements and allowing the inner demons to come out in some ways. That is why people sing, why they write, and why they produce art in many, many forms. Cobain had a long history with being tortured and in many ways unstable, and it's bound to come out in the art that was found not too long ago.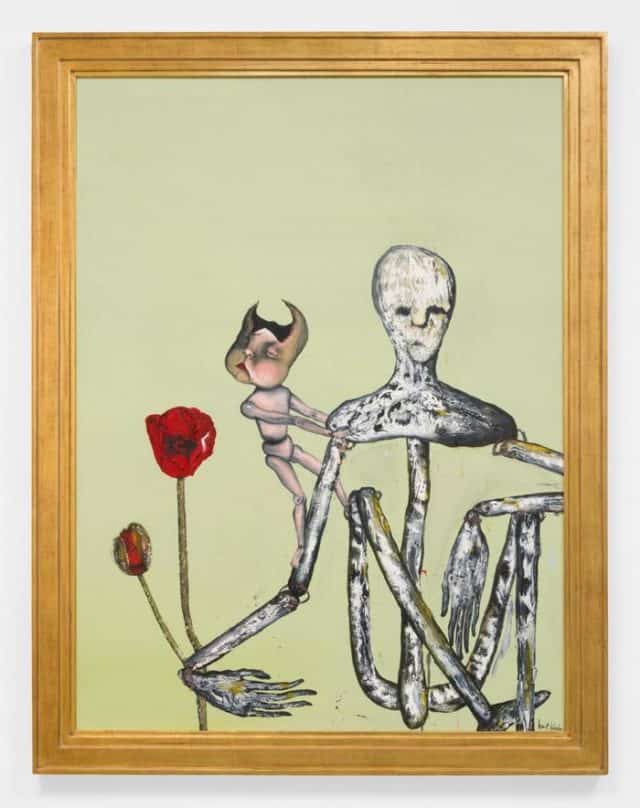 This piece was actually used in Nirvana's 1992 album Incesticide. It was a compilation of a number of their hits including Sliver, which until that point had been a non-album single. The imagery that Cobain often used was a little disturbing and even off-putting, but that seemed to attract a great many younger fans than any other age group that listened to the band.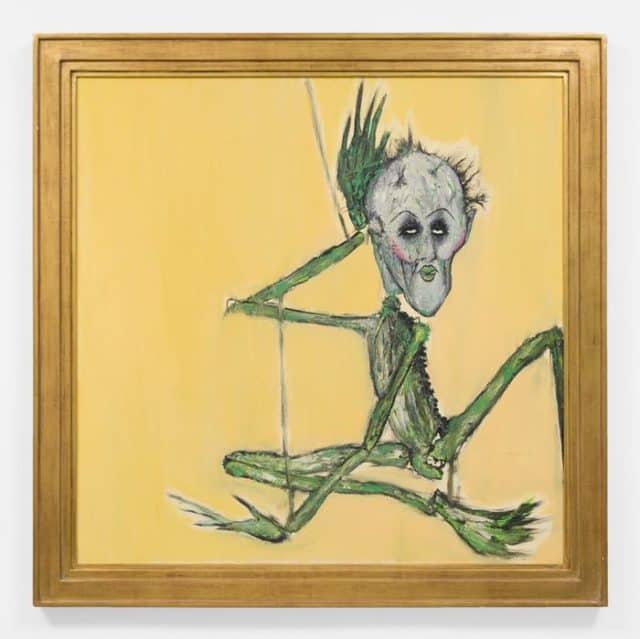 It's hard to know what's going on in Cobain's imagery sometimes, but a lot of it seems to indicate that the figures in his drawings are puppets in some way. He also seems to favor the seated position for full-body pictures, which is interesting despite the fact that meaning eludes many people.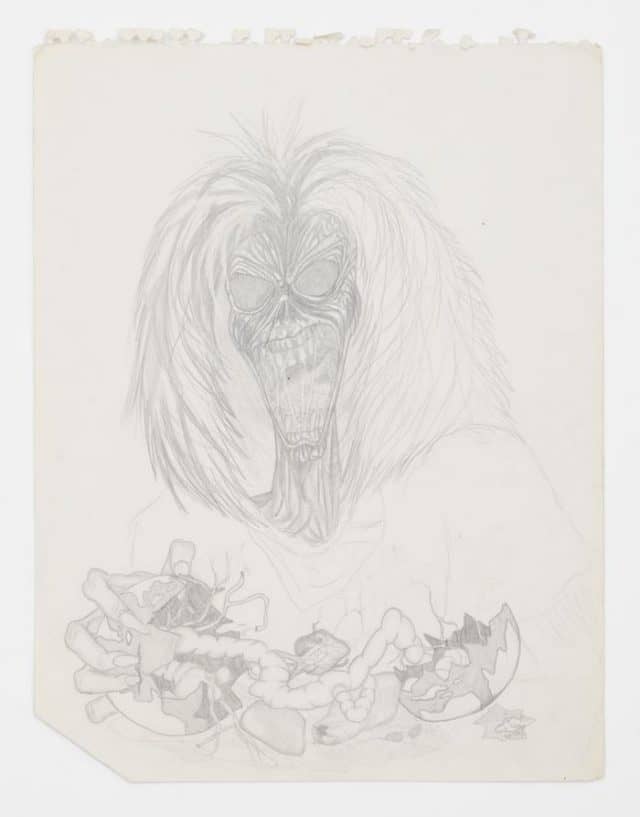 The initial meaning of this one seems to be to crack the world open and see what comes out. The rest of it is, as always, up for the interpretation of the artist and the viewers.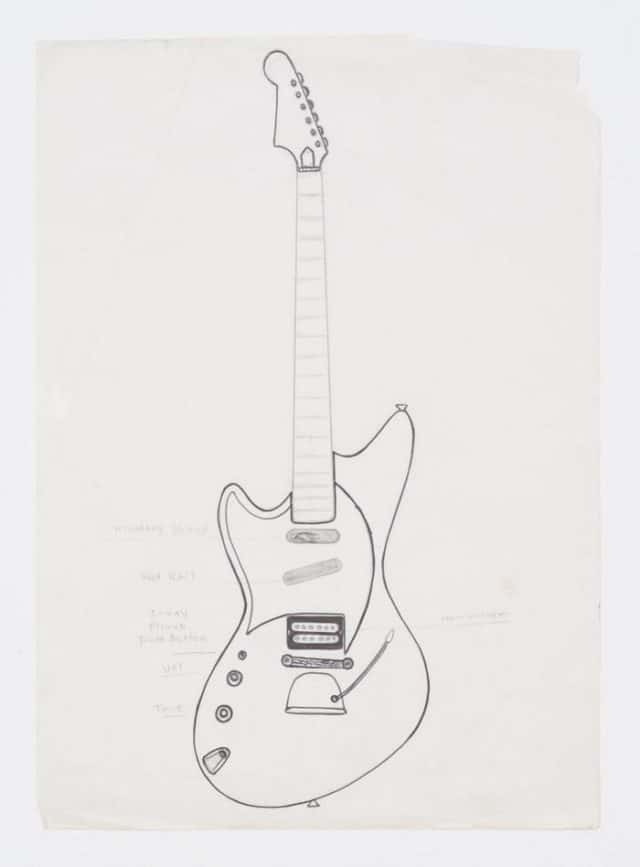 It makes sense that Cobain would try to reinvent the image of the guitar. He was as innovative as anyone in his era and might have gone on to do great things if not for his passing.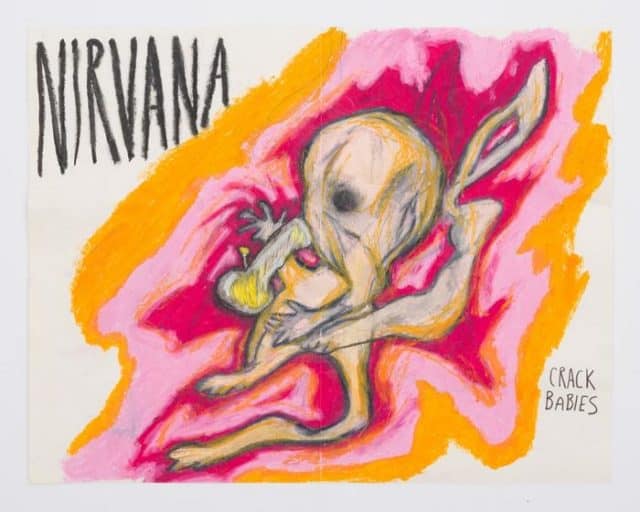 This seems a rather cynical look at the world considering the subject and the message it sends. But then Cobain wasn't really known for his subtle ways.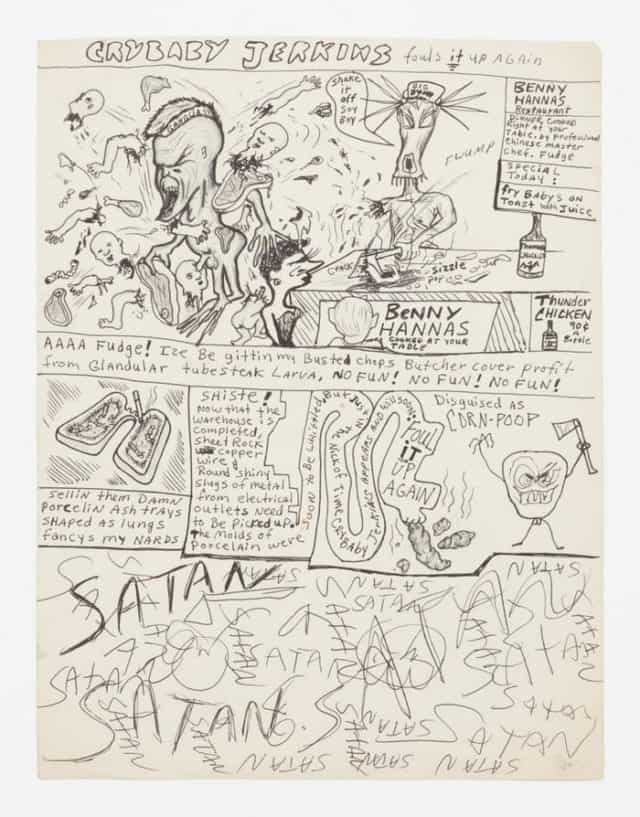 You might look at this strip and think that there was something seriously wrong with Cobain, and you might have been right. At times during his career it seemed like he'd come completely unhinged, but this depiction of what might have been going on in his head just seems to shout the issue.
Cobain had his demons for certain, but the fact that people would pay good money for what is called art seems to indicate that such individuals might be the ones with issues.
Save
Tell us what's wrong with this post? How could we improve it? :)
Let us improve this post!