The fourth season of Never Have I Ever ends the show on a hopeful note. Since its debut in 2020, Never Have I Ever found an immediate audience thanks to putting South Asian heritage front and center. The series also helped change how South Asian people are often shown in popular shows and movies. This makes people wonder why it ended with season 4.
In its final season, the story continues from where season 3 left off, with Devi deciding to be with Ben for the first time. This makes things more complicated between them when they consider a relationship and begin to wonder if they're right for each other. The season also shows a lot about Devi's plans for college, which don't go as she thought they would. Even though Devi faces more problems with love and family, Never Have I Ever ends with Devi finding her way in college and starting to date Ben after they tell each other they love each other. Even though it seems like the story has ended, the narrator, John McEnroe, ends with the words "…for now", which makes it seem like there might be more to the story.
Why Mindy Kaling Ended Never Have I Ever In Season 4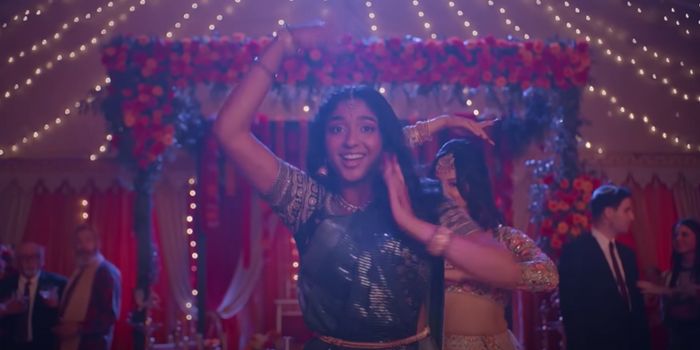 Mindy Kaling shared her thoughts about the decision to conclude Never Have I Ever after four seasons, corresponding with Devi's high school years. She conveyed that the team was able to explore stories that traditional shows couldn't cover, and they were satisfied with how they narrated the journey of Devi Vishwakumar. She noted that the aging of the cast members would make it unrealistic for them to portray teenagers for much longer.
The show's co-creator, Lang Fisher, also chimed in, emphasizing their aim to wrap up the series on their own terms, with a triumphant finish to Devi's senior year. Despite the mutual agreement, there's a touch of sadness in saying goodbye to the series. Kaling admitted that launching a show and discovering exceptional talent is no easy task, and given the chance, she would continue Devi's story indefinitely.
Ending Never Have I Ever In Season 4 Made Sense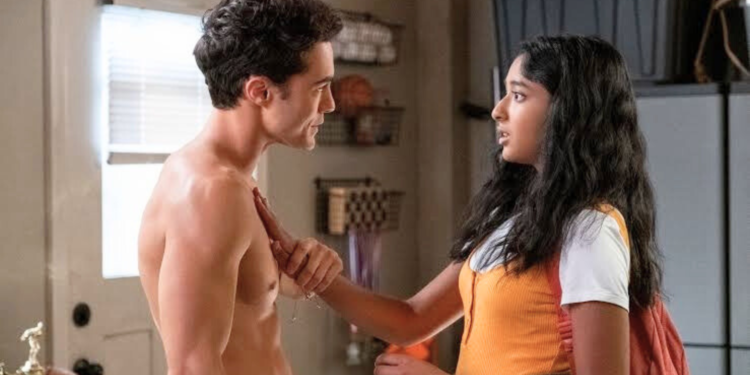 Deciding to end Never Have I Ever after Season 4 might have seemed sudden, but it turned out to be a good decision. The show aimed to show what being in high school is like, and each new season felt like a new part of Devi's life. The final season did a good job of showing Devi thinking about her future, reminding us that things don't always go as planned. It also reminded us that growing up and learning doesn't stop when high school ends.
The end of the show though seemingly untimely, was definitely necessary. The characters – who were happy with where their lives were headed – began to go their separate ways. Fans of the series were worried about whether the last season would be a good ending for the characters they loved, but the show did a great job of handling loose threads. One of the main parts of the show was Devi's love triangle with Paxton and Ben, which had been a part of the show from the start. The show ended this well by having Devi end up with Ben, while showing that Paxton had become a good friend. Though fans were sad to see Never Have I Ever end, it felt like a good ending.
The Meaning Of The Final Words In Never Have I Ever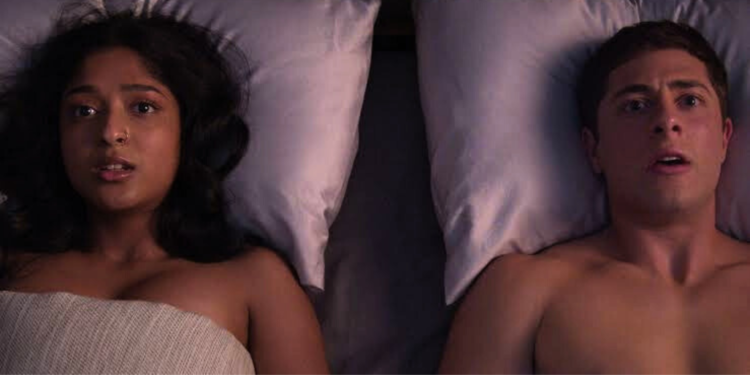 The final words in the series Never Have I Ever come from the narrator, John McEnroe, who tells us that Devi Vishwakumar and Ben Gross, two smart teenagers from Sherman Oaks, California, have chosen to start a real relationship. They're happy and are keeping their love alive while being far apart: Ben's in Columbia University in New York City and Devi's at Princeton University in New Jersey. The words "for now" are used at the end. Maitreyi Ramakrishnan, who plays Devi, says that "for now" suggests what might happen to Devi and Ben in the future, not in the show. To her, "for now" means that this is just one moment in their lives, as life keeps going on. She tells Tudum that Devi is still figuring things out.
This is just one part of a young woman's life, and it's exciting because you never know what will happen next. Even though Never Have I Ever has ended with Season 4 and there won't be a Season 5, Jaren Lewison, who plays Ben, would like to work together again with the cast and crew in the future. He doesn't know what that might look like—maybe he and Maitreyi might agree to do a romantic comedy together in the future, and the show's creators might come back. As for what happens to Ben and Devi, Lewison says it's up to the audience to decide. He's excited to see what fans think on social media and discussion sites.