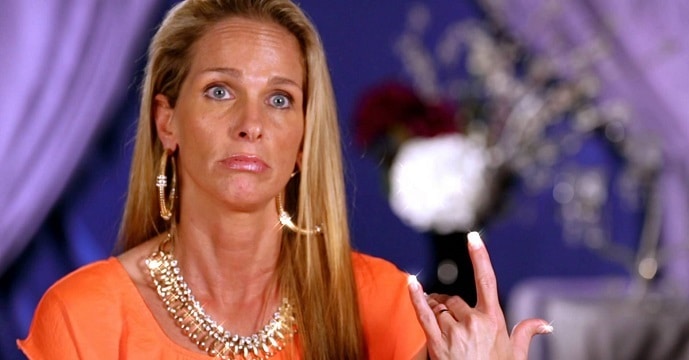 If you watch TLC then you might know who Nettie Stanley is. As far as celebrities go she's one of those folks that managed to cash in on a network wanting to make a show or two about her life and was around for just long enough to show that her life was interesting and was something that people could get into. Other than that it's probably very likely that many people would stand around and say "Who?". Reality TV has been going on and on throughout the years attempting to keep people interested as it continually tries to find new ways to bring the lives of those they discover into the spotlight while at the same stoking public interest through creative promos and show ideas that will garner the kind of ratings that will keep them going for a while. Suffice to say Nettie is just one more in a long line of folks that have had their fifteen minutes of fame.
Here are a few things you might not have known about her.
10. She ran away from home to get married when she was young.
This is something you hear about in stories and movies more often than not but rarely in real life. It might happen more than people think but it's very often a harsh wake-up call for individuals when they suddenly realize the reality of being married and having to rely on one another.
9. She comes from a big gypsy family.
Sometimes having a big family is great since you have so many people to rely on and so many people that can help you out when it's needed. Nettie seems to love having people to take care of and takes her role in the family very seriously.
8. Her first appearance on TV was in My Big Fat Gypsy Wedding.
You could honestly say that the show she found herself on was just like any other reality show in that it hyped up each and every situation to the maximum possible level of tension and then let it rip just to see what would happen and who would be most attracted to it.
7. She decided to step out of the spotlight after the death of her son.
This seems like it might be the reaction of any individual that suffered the death of a child since not only is it intensely traumatic, but it would turn a lot of people off to sharing their family with the rest of the world ever again.
6. She has a lot of kids.
It sounds like she had eight kids at last count, not all at the same time thankfully. But that's still a full house and obviously a reality show would pay for the needs of all of them and then some if the show was to have kept going.
5. She was separated from her husband for a while.
Whether it was because of the fame, the show, or something else entirely is hard to know but they did reconcile after a bit and have been together ever since. It seems like fame on this kind of level would test anyone and would certainly test the boundaries of a marriage and the nerves the couple as well.
4. Aside from being a TV star she is a housewife.
If she has any other hobbies, interests, or skills it seems that she's kept them quiet since she's been portrayed as a TV personality and a housewife for the most part. That doesn't leave a lot of depth to her character but it would also seem that depth isn't a big concern when one is dealing with a reality star. People kind of want everything out in front so that they can see it, so depth isn't really that big of a deal.
3. Her net worth is around $400,000.
She's not worth as much as some celebrities it seems but the bump to her worth thanks to her appearance on the two shows she was one seems to have done wonders for her net worth. Of course now that she's no longer on TLC one has to wonder if this is going down or not.
2. She was also a part of the show Gypsy Sisters on TLC.
There are times when it comes down to just having to say "enough" and TLC kind of did that when they cancelled this show. Any fans might have been upset over it, but if this one episode was indication of how the show goes on a regular basis then there's not a lot to say as to why the ratings were dropping. People might love reality TV but there's only so much screaming that one show can contain.
1. Her social media following was kind of impressive.
She has managed to rack up an impressive number of followers that obviously want to know what's going on in her life.
In truth, Nettie is one of those folks that becomes a celebrity without much of an explanation.
Tell us what's wrong with this post? How could we improve it? :)
Let us improve this post!