It was 2016 when Stranger Things began airing. No one knew what to expect from the show, but it's been six years and many seasons – and fans are still tuning in like it's their only job in life. The question of how old is Steve Harrington is asked a lot about the show. How old is Steve Harrington? He is one of the main characters in Stranger Things, yet fans are unsure. Since everyone is wondering, we thought we might look at how old the characters are compared to the actors who play them.
How Old is Steve Harrington and the Other Characters from Stranger Things?
First, you know that Steve Harrington is not a real person. He's a character on the show, and the actor who plays him is Joe Keery. Joe Keery is 30. His date of birth is April 24, 1992. However, he plays a much younger character with his baby face. If you're still asking how old Steve Harrington is, the answer is 20. The character is only 20.
Meanwhile, Millie Bobbie Brown is the woman behind the character Eleven. Brown is 18. She was born on February 19, 2004. Her character, however, is only 15. Finn Wolfhard is the man behind Mike Wheeler. Mike Wheeler is only 15 to Wolfhard's 19. Finn was born on December 23, 2002. Natalia Dyer was born on January 13, 1997. This makes her 25. Her character, Nancy Wheeler, is only 19.
Charlie Heaton, meanwhile, was born on February 6, 1994. He is 28 playing a character who is 19. His character is Jonathan. Gaten Matarazzo is young. The actor was born on September 8, 2002, which means he's almost 20. He plays Dustin, who is only 15. Priah Ferguson is the baby of the show. Her date of birth is October 1, 2006. She's only 15. Her character, Erika, is 11. Caleb McLaughlin is 20 and celebrates his own birthday on October 13. He was born in 2001, so he'll turn 21 in 2022. His character, Lucas, is 15.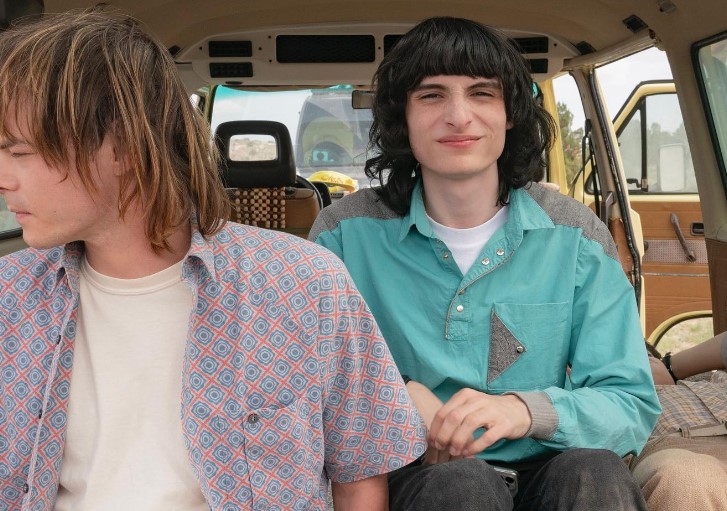 Is There a Common Theme on This Show?
Some may say yes. Some may say no. We say yes. Every character on the show is younger than 20. They are all children, but they are all played by adults except the darling Priah Ferguson. However, even though she is 15 in real life. She'll turn 16 in 2022. It's impressive, though, that at this age, she can still pass for a child of 11. Right now, it seems that the theme of this show is youth. Everyone who plays a character is significantly older than their character, yet they can pass for this type of youth without question.
Is there Good News on the Horizon for Stranger Things?
Everyone knows that season four ended with a surprise, and everyone knows that the world is waiting on season five. Additionally, it is no big secret that the fifth season of Stranger Things is the show's final season. Fans are sad about this but cannot wait to see what writers have in store for the fifth and final season. Sadly, fans have to wait a while. It will be nearly two years before the final season is released, and everyone is waiting with bated breath for new information. While you will be waiting until 2024 to see what happens, we know some good news might be on the horizon.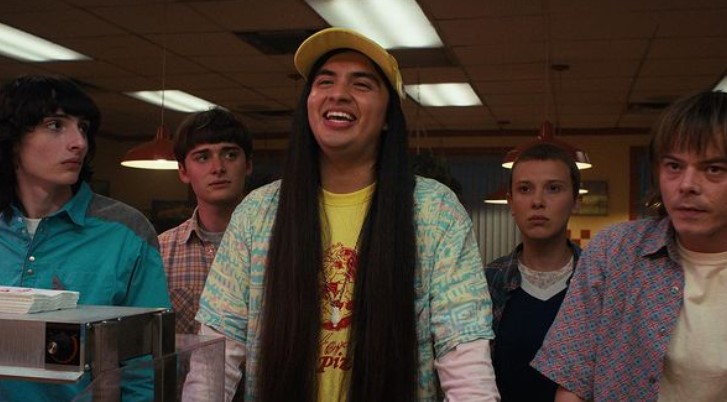 What is this good news? Well, it's not good per se. This is a show that usually films eight episodes per season. Season four came with a surprising ninth episode, and the episodes were also longer. However, it appears that season five is business per usual. The standard eight is all that sneak peeks appear to show for the season, but no one has confirmed this yet. With only eight episodes in the final season, will they be longer than 40 minutes? We don't know.
What We Do Know
Honestly, there is very little we do know about the fifth season of Stranger Things. All we know is that it's going to come out in 2024. There will likely be eight episodes. There will likely be an entire cast returning. It is the last season. For now, we all have to wait. But remember that rewatching the first four seasons is always a good idea. Until 2024, we have no other option but to do just that. Though we also want to see how much the cast ages before that season is released.