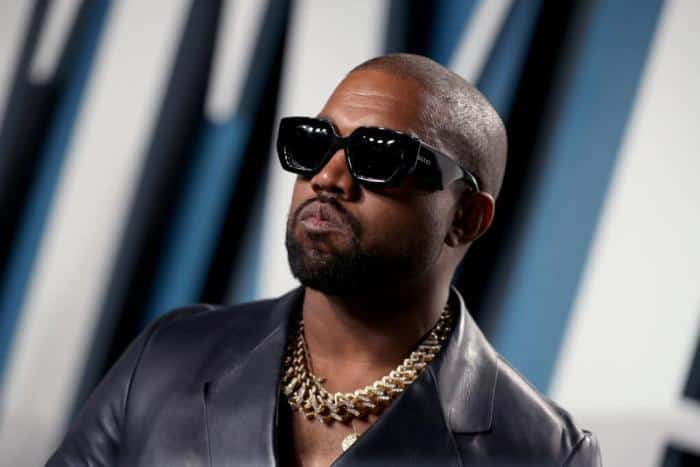 These days he goes by Ye, but to some of us he'll always be "Kanye" or better yet "Kanye West". We've seen our fair share of controversial rappers over the last few years. There's Eminem, known for the explicit diss song where he exposed his mother and called her every name in the book. We can't forget about Tekashi 69, the rainbowed hair rapper that pretended to be a gangster to boost his rap career but ended up taking the stand on his own gang sending them to prison for several years. Then there's Kanye West, the outspoken rapper/rockstar that crashed Taylor Swift VMA speech to tell the world that Beyoncé should have won. Oh yeah, he's also the guy that called President George Bush racist during a major live charity show broadcasted nationwide.
More recently, Kanye has been in the headlines for bringing his marital and co-parenting woes to social media and while amid a messy divorce from in socialite and influencer Kim Kardashian. His Instagram account was even temporarily suspended after making several posts bullying his ex-wife boyfriend. To be honest, we can go on and on about the explosive stunts Kanye continues to pull. West's unpredictable behavior has become a central part of his image and surprisingly it never overshadows the fact that he's a super creative genius and visionary. And that alone is why Kanye can go on a Twitter rant one day and have dinner with Rick Owens at his home in Paris.
Jeen-Yuhs: A Kanye Trilogy is a three part NetFlix documentary that offers way more than a glimpse into Kanye's past, his current life and maybe even his future if you're intuitive. For once, we get to see the man behind the erratic IG messages and Twitter posts. The great thing about this documentary is that you don't have to be a Kanye West fan to enjoy the footage. Here are a few things we learned about the Hip-Hop star in Part 1 of Jeen-Yuhs: A Kanye Trilogy:
1. Kanye West has been on the music scene since the 90's
The first part of Jeen-Yuhs teleports us back to the 90's to 2004. Kanye West made his official musical debut in 2004 but what many people don't know is that Kanye was in the scene way before he experienced mainstream success. In the nineties, he worked as a music producer and brushed shoulders with hottest stars during that time including Jermaine Dupri, Diddy (Puff Daddy), Mase, Jay Z and so much more.
2. He was a true mommas boy
At the forefront of Jeen-Yuhs is the close relationship Kanye had with his mother. Their inextricably strong bond was undeniable, as a single mother for most of Kanye's life they only had each other. As cheesy as it sounds, Donda was Ye's biggest fan. She could rap the lyrics to the songs that Kanye had made but never got the opportunity to play for the world due. In the documentary she often refers to Kanye as the "family's don" or "her finest son" and the warmest smile spreads over his face and he responds shyly like a ten year old boy, "And you're the best mom." At award shows, Donda was her son's plus one way before a super model or a vixen graced his arm. She admired his confidence but also kept him grounded and taught him to always remain humble.
3. Kanye hates to smile
If you pay close attention, you'll notice how Kanye face instantly transform when he notices that the camera is angled directly in his face. His wide smile disappears and he assumes his stoic trademark expression. Kanye doesn't like to smile. In some interview he did awhile back he briefly mentions that smiling just doesn't look as cool; whatever that's suppose to mean.
4. "Through The Wire" was his most iconic song
Every artist has that one sing that puts them in the map and represents the pinnacle of their success. For Ye, it was "Through The Wire" on his debut album College Drop. "Through The Wire" was especially sentimental to Kanye because he tells the story of how his jaw was wired shut while healing from a severe automobile accident in 2002 that nearly claimed his life. But here's the kicker. Kanye wraps the entire song through a wire. The visuals to this iconic sing was shit in the gritty streets of de York on a shoestring budget. Yet it went on to win Source Award, became Certified Platinum and it helped Kanye win his first Grammy in 2005.