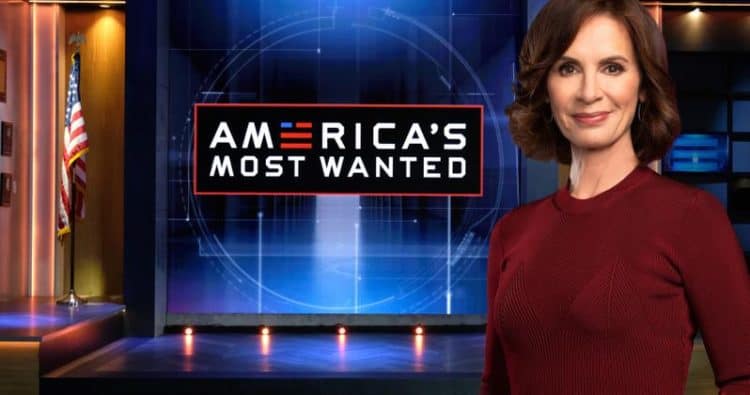 It almost feels as though people are undecided as of yet on whether the revival of America's Most Wanted will be a good idea or if it won't be able to live up to the original with John Walsh, but scoring Elizabeth Vargas as the host has to count for something since the Emmy-winning journalist is a good addition to the show and will no doubt be able to drum up some interest. There's also the advance in technology to be considered since even back in 2012 when the show had a brief resurgence there wasn't quite as much available when it came to practicing law enforcement in the most effective way possible. Some people are likely going to remain undecided until the show finally releases in March. There isn't too much time left until we get to see what it's going to be all about, but as of right now it does sound as though there are those that are waiting for it in anticipation of what will come, and some are simply wondering if it can hold its own weight since revivals, remakes, and reboots are notorious for having to build off of the fame of the originals and somehow manage to fall short no matter how much help they're given. In some cases, the new and improved shows will actually take and might be popular enough to stick around, but unlike the movies, TV shows haven't always had such a good track record.
Given the wealth of technology at hand at this point, it does feel as though the show will be able to solve more cases, possibly with the same type of audience involvement that was given during the original show. One might want to argue that back in John Walsh's day people were a little more united when it came to stamping out crime and finding those who were guilty and holding them accountable, and they might be right. If there's one failing when it comes to bringing people to justice these days it's that the differing opinions of so many people when it comes to incarceration and the reasoning behind a person being jailed tend to make it difficult to keep anyone in jail. Some would argue that skin color is the main basis for jailing some people, but the fact is that the general feeling is that if one does the crime, then they need to be willing to do the time in order to repay their debt to society. Criminal acts have become something that has benefited from various philosophies that have a great deal to do with the racial divide that many people talk about in this country and the various ideas that some folks have when it comes to who deserves to be in jail and who should be kept out at all costs.
Out of the few obstacles that lie in the path of this show the current state of our country could be one of those that really skews the data and makes life a little more difficult for Vargas and the showrunner that will be seeking to push this idea to the public. Like it or not, the penal system is no longer what it used to be since whether it's justified or not, the general feeling of incarceration has become less and less attractive to many Americans that feel that there might be other methods necessary to take when dealing with those that have committed a crime. However it might happen, this show will hopefully go off without a hitch since there are bound to be plenty of cases that it can use to work with and enough criminals out there that need to be found and stopped in order to make the streets safe for those that choose to follow the law. Where it will start is anyone's guess, but it does feel likely that things will run for at least a season if people happen to start liking the show again. Back in the day, this show was one of those that people would watch while gathered around the TV in an attempt to see just whether or not a criminal had been caught and who was on the radar at that time. A lot of people watched this show for the heck of it since TV is TV to a good number of people, but some folks actually took this quite seriously and weren't shy about calling in when they felt that they had something to offer.
How this show will come off to new viewers is something that will need to be taken into account, but it does feel as though it might be nice to see it back and to see if it can accomplish the same goal as before. If nothing else, it will be an attempt to help law enforcement that could do some good.