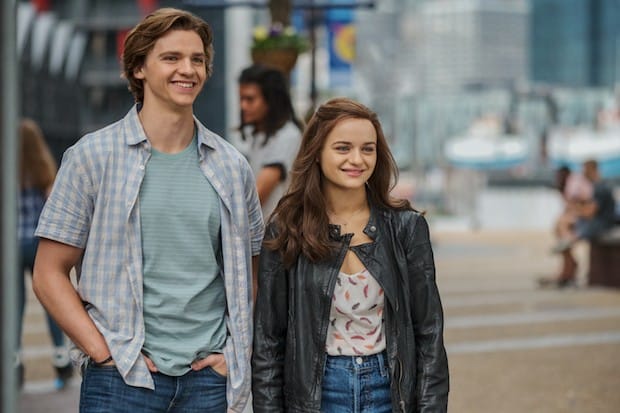 Netflix is ready to film The Kissing Booth 3 on August 11, 2021, a sequel to Kissing Booth 2, classified as a teen romantic comedy. Netflix also released its trailer on July 6 for fans to get some recap on what to expect, which includes insights about Elle's busy summer before she returns to school. Kissing booth 2 quickly became the most popular movie on Netflix last summer since the streaming service released a few movies because of COVID 19 impact. Many fans appreciated the story in this movie during summer 2020, and as it ended, they are eagerly waiting to know what is coming up in Kissing Booth 3.
Of course, fans are ready to know how the conclusion between Elle and Noah will turn out, especially after it ended with a dilemma. At least the announcement about the official release of The Kissing Booth 3 has cooled down suspicious fans since Netflix suggested it during its live panels held in July 2020. Let's get to know everything about The Kissing Booth 3 and what to expect.
The Kissing Booth 3 Cast
Apart from the surprising announcement of this comedy film, Netflix also confirmed all the following main casts to feature in the Kissing Booth 3.
Jacob Elordi acting as Noah Flynn, also older brother to Lee
Joey King acting as Elle Evans, also Noah's girlfriend
Joel Courtney acting as Lee Flynn, also Rachel's boyfriend
and Mrs. Flynn acting as Morne Visser and Molly Ringwald, respectively
Maisie Richardson-Sellers acting as Chloe Winthrop
Taylor Perez acting as Marco Valentin Pena
Meganne Young acting as Rachel
Carson White acting as Brad Evans
Stephen Jennings acting as Mike Evans
The Synopsis
Netflix confirmed The Kissing Booth 3 happening soon after the sequel's release in July 2020. The streaming service even revealed that they filmed the movie back-to-back with the sequel. During this period, fans got a hint of the upcoming sequel highlighting several dilemmas encountered by Elle as the movie was ending. She had a couple of choices to decide, including what college to attend, stabilize her relationship, and maintain a balanced friendship with Lee. Not to forget, Marco is back to create more problems as he tries to secure Elle's love following their kiss in the previous series. At least, it is almost over one year now since the release of The kiss Booth 2, and fans will be super excited following this third quick release as they get to know more about Elle's story.
Kissing Booth 3 Trailer
According to the trailer, The Kissing Booth 3 will indeed have a fantastic story, as Elle and Lee have a list of plans to accomplish together before returning to college. Since it is their last summer together at the beach house, they have to collaborate and achieve their goals. However, their time together appears to affect Noah's relationship with Elle. The impact also opens the door for Marco to take advantage of her again during her summer job.
What fans need to figure out as they watch the film is whether Elle will decide for herself after worrying about others for too long. One thing to notice about the trailer is that Elle needs to discern the right move during the movie. It appears that she has a lot to do, even at the end, which is quite weird. So, we better wait and see what will happen after the release.
The Kissing Booth 3 plot
Kissing Booth 2 concluded with Elle undecided whether to attend Harvard and be with Noah or go to Berkeley to gratify her friendship promise to Lee. In line with the trailer, it appears she has not settled on what decision to make. So far, Elle succeeded in solving a disagreement with Noah's new friend Chloe Winthrop when she found her earring below Noah's bed, which caught her unaware. However, Chloe has no romantic intentions with Noah, and the earring issue was just a misinterpretation.
In addition, Lee could restore his relationship with Rachel in this sequel. So, as Kissing Booth 2 was ending, it is how things stood for both significant couples. Fans can only imagine how long the conflicts will last. Taylor Perez is acting again as Marco and has more feelings for Elle than ever. His interests will also bother Noah's relationship with her. At least, there seem to be a lot of love stories surrounding Elle in the upcoming sequel. So, one thing fans have to be aware of is understanding what decision Elle will make. Since Elle mended issues with Lee by lying about her college application somewhere else, fans will wonder if her relationship with Noah will last if she doesn't attend Harvard.
Final Thoughts
Surprisingly, with some other news, author Beth Reekles will release a third of Kissing Booth Book with the heading One last time on August 12, a day after the movie. Currently, fans will not purchase the book available on amazon until the movie gets released on Netflix. Therefore, they will be eager to know the final ending between Elle and Noah. So far, this is all the information we know about The Kissing Booth 3. So, bookmark August 11 as we wait to see what Netflix offers as part of its biggest movies of 2021.
Tell us what's wrong with this post? How could we improve it? :)
Let us improve this post!