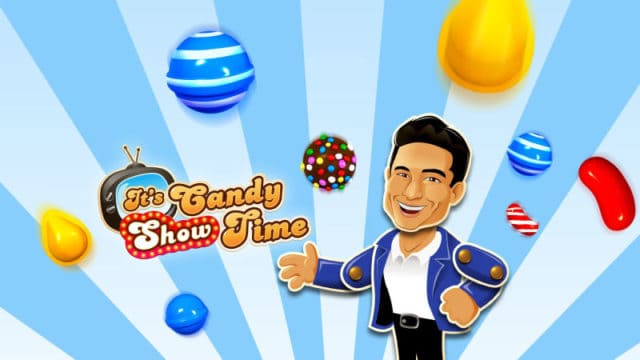 CBS summer schedule is already out. One of the top treats on the list is Candy Crush, a new CBS game show hosted by Mario Lopez. The show features Paul Abrahamian, Frankie Grande, and DaVonne Rodgers among other familiar faces from Survivor and Big Brother shows. For instance, the former Survivor contestants to throng the Candy Crush stage will be Joe Anglim, Woo Hwang, Kelley Wentworth and Jeremy Collins. DaVonne Rogers Frankie Grande, Paul Abrahamia, and Caleb Reynolds are the only individuals featured to have appeared on both the Survivor and Big Brother.
You guessed right, the CBSs Candy Crush show is based on the much-acclaimed Smartphone game of the same name. For some reason, Candy Crush has made an unbelievable jump from a miniature addictive game on small Smartphone screens to a full primetime TV game show bringing significantly high ratings to CBS television. Basically, it consists of two teams of contestants who have been brought together to use their physical agility and wit to compete on many interactive game boards. The winner will pocket a prize of $100,000. The game itself is harder than you might think. Crushing all the candy pieces on the huge virtual screen isn't an easy feat. The colorful candies are supposed to be combined in three or more formations to win points. The entire show is highly competitive and intense.
This is how it is structured. The reality veterans from different reality shows are divided into these pairs: Grande and Reynolds, Rogers and Abrahamia, Hwang and Collins, Wentworth and Anglim. The live game show premiered on July 9 amid wide expectations. The executive production panel is composed of Pulse Creative producers including Peter Levin, John Quinn, Nick Sheard, Russel Binder, VP Brand at King, James Wolk, and Sebastian Knutsson. However, there is a close collaboration between Creative Pulse and Lionsgate, CBS Television Studios, Knuttson (Who are the proprietors of Candy Crush Saga mobile game). It is speculated that the main producer is the same guy who planned the course game Wipeout. For that reason, Candy Crush is expected to incorporate more physical tasks complete with prank falls and fails to add more fun to the entire experience.
In the 360 degrees arena specially built for the Candy Crush show, four teams are set to compete in every 1-hour long episode involving sliding, swinging and swiping all aimed at defeating obstacles and matching candies. They will be also scaling a huge virtual game board. In another added treat, they will be dangling over a horizontally placed screen for a game dubbed Yankkity-yank.
CBS said that it has put out a call for all potential contestants who are actually fans of the Smartphone version of the game. This revelation gives out a hint that Candy Crush gameplay may start to incorporate real game augmentation in the show at some point. Producers have also said that the show will incorporate "next generation technology," to enhance the overall experience of the game but they are yet to explain exactly it is going to be achieved. It is widely believed that they may settle on augmented reality involving the rendition of actual Candy Crush gameplay as well.
Are you watching the Candy Crush show on CBS?