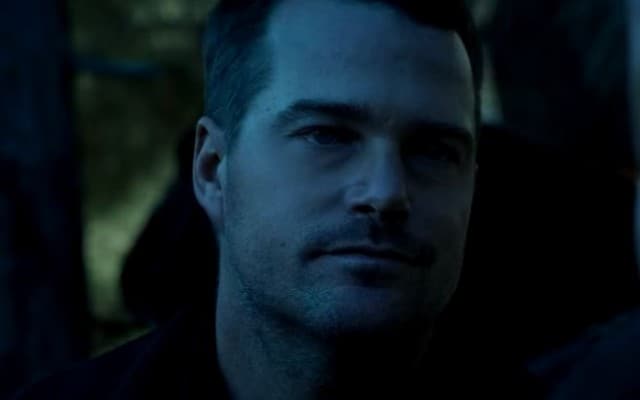 Seven seasons, over 150 episodes of NCIS: Los Angeles, and we finally have the answer to who G Callen is. While on a rescue mission in Russia, Callen comes face to face with the one man who has answers, and it's everything we could have hoped for.
On the hunt for Arkady, Sam, Callen and Anna are in Russia in dark mode. By dark mode, I mean that they are on an officially unsanctioned mission with absolutely no backup and no way to get home if they are caught. They kidnap a guard who works at the prison Arkady and the CIA agent are being held in to get a more precise location. They come up with a workable plan by which they will bribe the prison doctor to declare Arkady and the CIA agent dead so they can be smuggled out through the morgue.
Back home the rest of the team is very worried about the political implications of this mission and the personal ones if their friends get caught. Eric and Nell are not optimistic about this mission going well, so Callen decides to try for a backup. They ask for help from Pablo, an old Russian acquaintance whose help always comes with a price. Pablo asks NCIS to track down a man in Los Angeles named Artem Fidor. All Pablo asks is that Fidor be arrested by the proper authorities.
So off Kensi and Deeks go to arrest Fidor, but this time they have Eric in the field with them. It takes poor Beale a minute to move out of the line of fire when Fidor resists arrest with a machine gun. Eric is actually somewhat helpful in apprehending Fidor, but I would rather not test this again. Fidor is captured, Pablo receives confirmation of this, thereby ensuring his cooperation in helping with their prisoner escape. The plan works, except Callen doesn't really know the CIA agent they broke out. He remembers Callen though, as he was the one who once directed Callen to a safe house during his first mission in Russia. Once again with his help, Callen and the others make their way to a CIA safehouse.
Their contact and ward, Garrison, seems very familiar to Callen. Garrison immediately recognizes Callen, but says nothing at first. Callen recognizes one of the un-circulated coins Arkady once used to communicate with Callen's father, and Callen is now sure of who their savior is. Garrison helps them get to safety. While they await their escort back home, Callen and Garrison face each other. For the first time in over three decades, father and son come face to face. It's not an overtly emotional conversation, but the underlying emotion is stronger than anything seen all season. With the few minutes they have together, Callen tells Garrison doesn't hate him for not being in his life, and Garrison tells his son he is proud of him. As a final parting gift, Garrison tells Callen his full given name: Grisha Alexandrovitch Nikolaith. Years of searching and wondering, and Callen finally found out who he was. Now the only question remains, who will he become?
https://www.youtube.com/watch?v=fWz4lyy4DiM
Watch the emotional reveal above, and catch NCIS: Los Angeles next week to see if this revelation changes Callen.