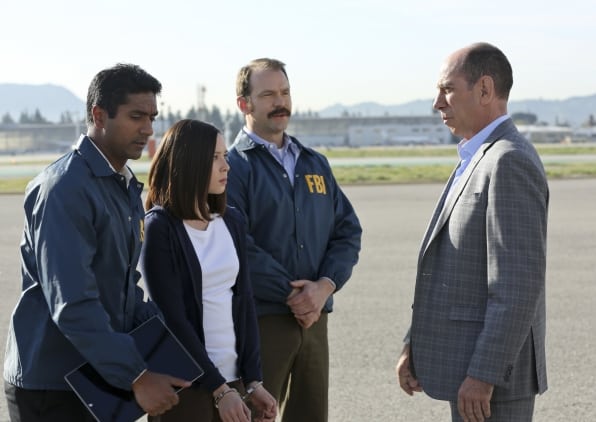 Tonight on NCIS: Los Angeles a prisoner transfer is anything but ordinary, especially when the prisoner could have a very personal connection to the Assistant Director of NCIS. Tonight's episode features the return of a spy first introduced to NCIS in the winter who may or may not be related to Granger. However the idea that Granger could have ties to a North Korean spy isn't the biggest shocker, it's whether or not she is the only one he can trust.
Precious little is known about NCIS Assistant Director Owen Granger's past. It's been made clear through his conversations with OSP Operations Manager Hetty Lange that he has a long history and respect for what he does, as well as for Hetty herself. He has extensive experience working undercover, evidenced by his time in the same sniper unit of which Agent Kensi Blye's late father was apart of, and the "White Ghost" unit which was put together in Season 5 to catch an American thought to be passing classified information to the Taliban (this mission turned out to be a witch hunt). Other than that, the only thing known about Granger is that he's the occasional curmudgeon of the team, but is fiercely loyal to those under his command. It was a shocking teaser when in the episode "Cancel Christmas", it was implied that Granger has a grown illegitimate daughter, who happens to be a North Korean spy. In tonight's episode said supposed daughter returns, and she brings more questions than answers.
For nearly two years NCIS has been plagued with the knowledge that they have a mole in their midst. The situation has heightened to the point that other intelligence organizations have refused to share information with NCIS for fear that their information and agents could be compromised as well. Has the situation become so dire that Granger would keep his deepest secrets from NCIS, or worse yet, trust his supposed daughter?
Granger, O.- As Granger escorts Jennifer Kim (Malese Jow) back to Los Angeles, he interrogates her regarding a North Korean spy and she admits to knowing he is her father.
Tune in tonight to see if Granger's secret really is his spy daughter.