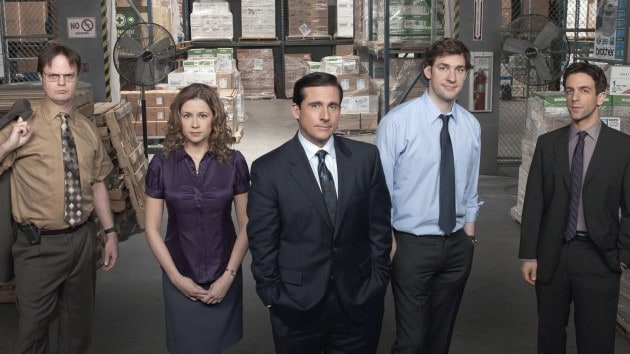 In an era where the most popular thing seems to be creating a reboot of shows that were popular years ago, it looks like there might be two more on the horizon. Currently, NBC is considering a reboot of both The Office and The West Wing, two shows that were once among the most popular in their time slots during their original runs. In fact, the chairman of NBC, Robert Greenblatt, recently made the statement that they've been working on creating a reboot of The Office for quite a while and they're equally as interested in doing the same with The West Wing
The thing that remains to be seen is whether or not they would actually be able to get everyone that was originally involved in the shows on board. Even though The Office has reportedly been in development with the network for quite some time, there still isn't any definitive word concerning the cast. Naturally, this concerns some fans. People have a tendency to think that if the show were really being developed with the intensity that Greenblatt indicates, there would be some type of determination about whether or not all of the members of the original cast will be returning.
Instead, the network has decided to play things very close to the vest. As such, nobody is revealing anything about The Office reboot, one way or the other. Obviously, the reboot would probably be more successful if the original cast members did come on board but it's not yet been announced whether or not some or all of them will actually do it.
Reportedly,Greenblatt wants to develop The West Wing just as badly as The Office. However, it looks like that particular project hasn't come quite as far along just yet. One of the problems is that NBC would love to get Aaron Sorkin involved again, but he is exceptionally busy with other projects right now and it doesn't look like that will be changing anytime in the near future. This could potentially delay a reboot of The West Wing. Alternatively, NBC could decide to go ahead and create a reboot without Sorkin, but that seems to be something that they don't really want to do.This is understandable, as fans like to see their favorite people involved with the same projects if they decide to bring them back at a later date. When that doesn't happen, it has a tendency to change the whole dynamic of the project itself. It could even jeopardize its success.
For now, fans will have to wait and see if either one of these projects ever become official. Until then, it's fun to think about the possibilities. One thing that fans have going for them is that several other shows are currently being developed as reboots. Moreover, many of them are proving to be extremely successful. This could prompt NBC to go ahead and go through with these reboots sooner as opposed to waiting until later on.