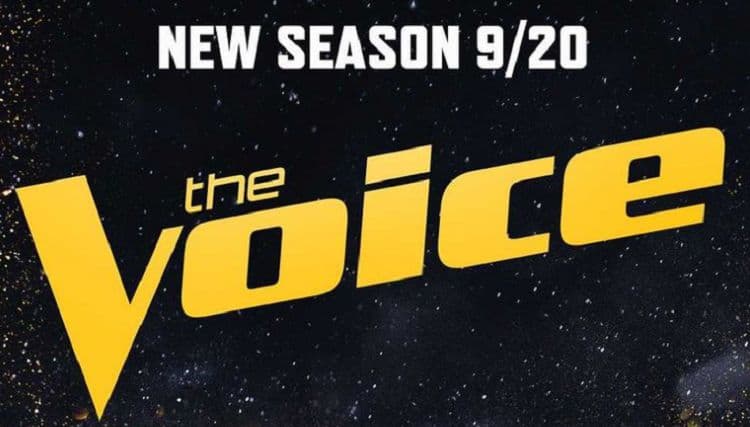 Since its debut in 2011, The Voice has been one of the most popular singing competition shows on the air. The show prides itself on highlighting true vocalists, and it has helped launch several successful careers. Unlike other shows that have panels of random celebrity judges, The Voice actually gives singers a chance to work with some of the music industry's biggest names. Now getting ready to enter its 21st season, The Voice is going to be making a big change that will likely have lots of viewers shocked (in a good way). Whether you're a new viewer or a long-time fan of the show, this is one season you'll definitely want to tune in for. Keep reading to find out about a major difference you can expect to see in the upcoming season of The Voice.
The Biggest Change To Season 21 Of The Voice
You know what they say 'if it ain't broke, don't fix it'. Sometimes, however, change is necessary even when things seem to be going well and that's something The Voice has always understood. Even though the format of the show has remained practically the same since the beginning, there has been quite a bit of change when it comes to the coaches/judges. That said, season 21 will feature one of the most noteworthy changes we've seen so far. After just two seasons on the show, Nick Jonas has decided to leave and he will be replaced by none other than Ariana Grande. Although Nick has not shared his reason for departing from the show, it doesn't appear that he left on bad terms.
Why This Is A Smart Move For The Voice
Staying on the air for as long as The Voice has isn't easy, and it's clear they know how to stay flexible to keep the momentum going. Grande is one of the biggest pop stars of her generation and her being on the show will likely make it appeal to a younger audience and more people overall. Although every other coach who has been on the show is very well-known in the industry, Ariana is arguably the only person to take on the role while she is still at the height of her career.
Lots of fans have already expressed their excitement about Grande joining the show and Ariana seems to be enjoying the experience as well. According to Billboard, she said, "I adore these humans so much and am already an emotional wreck worrying about saying goodbye to everyone the day of the finale and nothings even happened or aired yet".
Ariana Grande being on the show is also a great opportunity for all of the up-and-coming artists who will be performing on the show. Who wouldn't want the opportunity to be coached by someone who has had as much success as Grande? Of course, her presence will also make things more competitive for the other judges. It'll also be nice to have another woman sitting in a coach's chair. Last season, Kelly Clarkson was the only full-time female coach on the show.
What To Expect From Season 21 Of The Voice?
Other than the addition of Ariana Grande, season 21 will be just like previous seasons of the show. It's important to note, however, that season 21 will be back in front of a live audience. This did not happen with the previous two seasons due to the COVID-19 pandemic. However, those who wish to attend must be at least 18 years old and have to be fully vaccinated and have a negative COVID-19 test no more than two days before attending. Additionally, viewers must wear a mask and stay more than six feet away from crew members. Free tickets are currently available on 1iota.
For those who are interested in being on the show as a contestant, it looks like there is still time to sign up. There is an online application on the NBC website that must be filled out in order to be considered for an audition.
When Will Season 21 Of The Voice Air?
There's always a lot of anticipation for a new season of The Voice, but those feelings are especially heightened now that people are looking forward to seeing Ariana Grande join the show. Unfortunately, however, people will have to wait a little while longer. The upcoming season won't be debuting until September 20.
For now, viewers can check out the first official promo for the season which was released on NBC Universal's Instagram account. If what we see in the video is anything like what the season will be like, fans are definitely going to be in for a real treat.
Tell us what's wrong with this post? How could we improve it? :)
Let us improve this post!