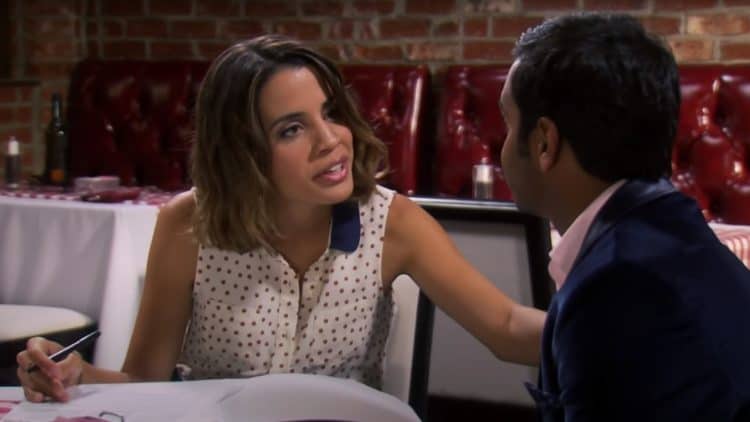 Since the mid 2000s, Natalie has been taking the world by storm. Although she hasn't had the easiest journey, her dedicated has allowed her to keep moving forward despite the obstacles. Her talent and hard work have helped her build a resume that includes nearly 50 on screen credits. She is most well-known for her role in role in shows like Parks and Recreation, Santa Clara Diet, and Dead to Me. Natalie has consistently proven that she has what it takes to play a wide variety of roles and she isn't finished yet. She has a role in an upcoming film called Happily which is set to be released in March of 2021. Keep reading for 10 things you didn't know about Natalie Morales.
1. She's A Florida Native
Natalie was born and raised in south Florida. She has Cuban roots and lived in a primarily Latino community. She attended both Miami Dade College and Florida International University where she studied theater. It's unclear if she graduated from either school.
2. She's Part Of The LGBTQ Community
Natalie has always been a strong supporter of LGBT rights, and in 2017 she revealed that she is queer. At the time she said, ""I am not attracted specifically to any type of gender. I'm attracted to people. Each person is their own incredible, massive universe. That is what I am attracted to; that is what I want to know, want to love, want to defend, want to take care of."
3. She Has Behind The Scenes Experience
Acting is what most people think of when they think of Natalie, but that isn't all she's done. Natalie is also interested in telling stories from the other perspective and she has done work as a writer, director, and producer. She hopes to continue doing more behind the scenes work in the future.
4. She's A Dog Mom
Natalie doesn't have any children of her own, but she's earning her mom stripes in another way. She is the very proud parent to an adorable little dog named Taco. Taco has made several appearances on Natalie's Instagram and it's somewhat surprising that he doesn't have his own page.
5. She Loves Being Near The Water
As a native of the Miami area, Natalie grew up around some of the country's most beautiful beaches and she's always loved hanging out by the water. These days, she lives in the Los Angeles area which is also known for its great beaches. When she has free time, you can usually catch her soaking up some sun near the ocean or at the pool.
6. She Isn't Shy About Speaking Her Mind
There are lots of people in the world who don't feel comfortable saying what they think, but Natalie isn't one of them. She always stands up for the things she believes in and she has been very mindful about using her platform to raise awareness to certain issues.
7. She Was In A Video Game
Even if you can't remember seeing Natalie's face, there's a good chance you've heard her voice. In addition to her live action work, she is also a talented voice actress. She was the voice of Aiyan in the 2006 video game Pimp My Ride. She also voiced two characters in BoJack Horseman.
8. She Likes To Read
Natalie's busy schedule probably doesn't leave her with much time to sit back and relax, but when she does get free time she likes to spend some of it reading. On top of reading for her own personal enjoyment, she has also started making recordings of herself reading children's books.
9. She Was In A McDonald's Commercial
When Natalie first moved to Los Angeles, she felt very confident that her acting career was going to take off. While talking to The Cut she recalled, "I told my best friend, 'It will take us three months tops to be on TV. Month one, we'll audition and meet people. Month two, we'll get an agent. Month three, we're on TV; it's going to be fine." Although things didn't quite go the way Natalie planned, she was able to book a McDonald's commercial not long after arriving in Los Angeles.
10. She Hopes To Inspire Others
As a woman of color in the entertainment industry, Natalie has a unique perspective. She hopes to use her position to tell stories that may not have otherwise been told. While her goal is always to keep viewers entertained, she also hopes that her work will inspire others. So far, it looks like she's on the right track.