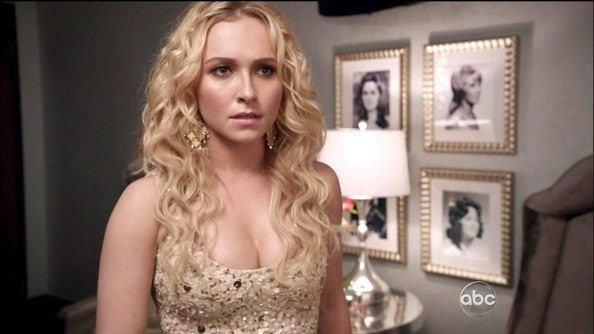 It has been announced that Season 6 of Nashville will be the last season of the series. This is the second time that the series has been cancelled, but it seems that this time, there will be no one coming to the rescue. Still, Nashville will have had 124 episodes by the time that the series finale is shown in summer, meaning that it will have been a respectable run by any standard of measurement.
Why Is Nashville Ending?
Some people might be curious about the reasons for Nashville's cancellation. After all, it is not just the highest-rated series on CMT, it is also the most-watched series on CMT. Under normal circumstances, those are characteristics that would guarantee a series's continuation, but instead, the normal order of things seems to have been upended in this particular case.
With that said, a lot of the speculation about the cancellation of Nashville has focused on a single factor. At the moment, it stands out among CMT's programming, seeing as how it is the one scripted series in a sea of unscripted series, thus making it the odd series out. As a result, it should come as no surprise to learn that CMT has been moving towards unscripted series for some time, which can be attributed to the restructuring of its owner Viacom that resulted in a wave of changes at CMT as well as other Viacom-owned channels. In fact, it should be noted that the person who brought Nashville over to CMT after it was cancelled by ABC was Jayson Dinsmore, the CMT head of development who just left not so long ago, which is something that should speak volumes about what has been happening at the channel.
As for why this is happening, well, suffice to say that it seems to be related to money. Simply put, a scripted series tends to be much more expensive to make than an unscripted series. As a result, even if it is successful, it is not necessarily more profitable than an unscripted series with lower numbers but also lower expenses. This is the main reason that a wide range of channels catering to a wide range of viewers have been investing more and more into unscripted series for years and years, meaning that CMT is no more than one of the latest examples to take this particular path.
Further Considerations
Regardless, Nashville is coming to an end. However, it won't come to end until it has had the chance to wind up its storylines, seeing as how Season 6 will consist of a total of 16 episodes. For those who are curious, said episodes will be shown in two parts, with the first starting up in January of 2018 and the second starting up at a time that will see it end sometime in the summer. As a result, fans of Nashville should make sure to continue paying attention to the news as production continues on the last season, which should ensure that they will be able to send off the series in a fitting style.