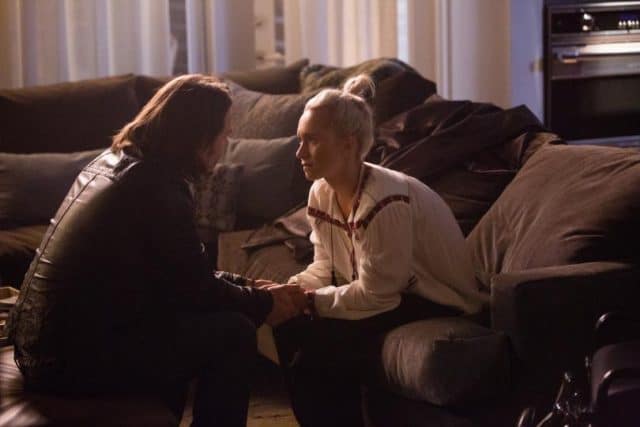 Nashville has brought record ratings to CMT and tonight's "Leap of Faith" aims to continue the up trend. The show's definitely taken some risks this season by adding a transgender to the cast as well as involving Juliette Barnes (Hayden Panettiere) in a horrific plane accident rendering her paralyzed. Juliette is wearing a harness and standing on a treadmill as she fights flashbacks in attempt to take her first steps.
"She's taking this on head first, and she is trying to, come hell or high water," Panettiere, said on Amazon's Style Code Live. "She wants to walk again, and she will. And she is like, I feel like this girl is like the Phoenix. She keeps just like torching herself and going up in flames, and rising from the fire, rising from the ashes."
Tonight's episode let's us know if there's any significant progress. As far as Connie Britton is concerned about Nashville's move to CMT, she was quoted as saying "I'm in for the long haul" a couple of weeks ago when she was a guest on Ellen. Panettiere and Britton have been a beacon for empowering women as they've starred on the show. In fact, Britton will be one of the speakers at the Sundance women's march. Whether it's on the show or off, we're pretty sure that CMT's pretty psyched to have these two stars aboard for the foreseeable future.
Here are some preview pics of tonight's episode
Credit: Mark Levine / CMT