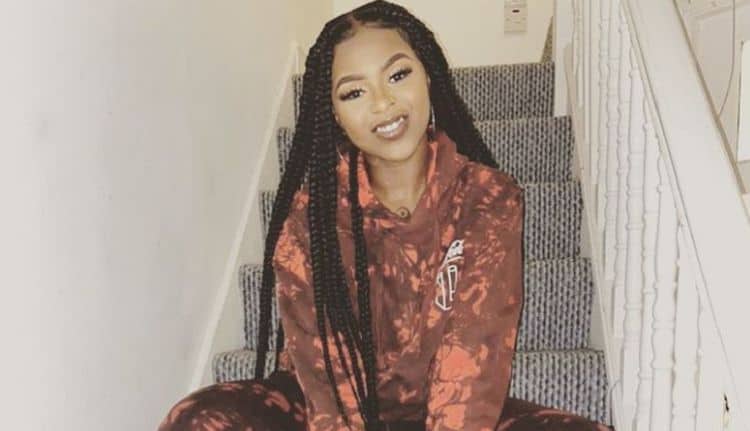 Over the last few years, British rap music has become increasingly popular, and Nadia Rose is one of the next names to be on the lookout for. Nadia is the cousin of well-known rapper, Stomzy and she's equally as skilled. The talented young rapper began releasing music in 2016 and she quickly caught the attention of fans. She even got a follow from Drake on Instagram. Her unique style and sound have helped her stand out, and it's clear that she's ready to share her talent with the world. Unfortunately, though, she hasn't yet releases her debut album due to issues she had with her pervious label. Keep reading for 10 things you didn't know about Nadia Rose.
1. She Dropped Out Of School To Pursue Music
Although she always knew that entertaining people was her calling, there was a period of time where Nadia Rose found herself following a very traditional path. She was in university and working a regular job when she eventually realized that she wasn't happy. She says, "It got to a point where I was literally in a dark place because I knew I wasn't doing what I was meant to be doing. I didn't feel right within myself." She dropped out of school and quit her job
2. She Prefers Being An Independent Artist
Nadia recently moved to her own record label, and she couldn't be more excited. Although she began her career signed to a Sony imprint, she had several issues that delayed the release of her music. Not only does she see the move to her own label as a great opportunity for herself, but she hopes to put other artists in a position to succeed as well.
3. Her Father Was A DJ
Nadia likely inherited her love of music from her father. He was born in Jamaica and was a dancehall DJ and performer and would often take Nadia to local music festivals. Nadia grew up listening to her dad's favorite music which included legendary dancehall artists like Capleton, Sizzle, and Beanie Man.
4. She Believes Confidence Is Key
She may have inherited her musical genes from her father, but Nadia's mother is the one who gave her her confidence. Nadia told Wonderland Magazine, "My mum is super confident. I've always tried to emulate that. She's a hero to me." Nadia believes that confidence is one of the most important qualities to have, and this is especially true for people who want to be entertainers.
5. She Always Thought She'd Become An Actor
Growing up, Nadia was a big of a trip threat. She was into acting, singing, and dancing. Although she loved music, she initially had her sights set on becoming an actress. However, she ultimately decided that she wanted to focus all of her efforts on making music.
6. She's Written For Rihanna
Nadia is still early in her career, but she's already gotten shout outs from some very well-known artists, including Rihanna. However, it looks like Rihanna has been a fan of Nadia's longer than most people realize. In 2017, sources began to report that Nadia was doing some writing for Rihanna. There are still rumors that the two have music together in the works, but nothing has been released.
7. Lil Kim Is One Of Her Biggest Influences
Nadia has been a fan of rap music for as long as she can remember. Although there were a lot of artists who inspired her throughout the years, Lil Kim was one of her biggest influences. She says, "I loved how unapologetic she was. She said exactly what I'm trying to say now — that I'm equal, if not better."
8. She And Stormzy Plan To Make Music Together
If you're a fan of Stormzy and Nadia Rose, you've probably already wondered whether or not the two have plans to get on a song together. The good news is that they do, however, there's no definite time frame. They've both agreed that they want to wait for the perfect time.
9. She Loves Making People Laugh
Even though Nadia Rose is a rapper whose passion sharing her story through music, she is also passionate about making people laugh. She loves making people smile and was always the class clown and school. Her strong sense of humor is present in the work she creates as a rapper.
10. She Studied At The Brit School
Nadia was professionally trained in singing, dancing, and acting at the infamous Brit School in London. The school is well-known across the world and boasts a very impressive list of alumni including Amy Winehouse, Adele, Jessie J, FKA Twigs, and Marsha Ambrosius.
Tell us what's wrong with this post? How could we improve it? :)
Let us improve this post!