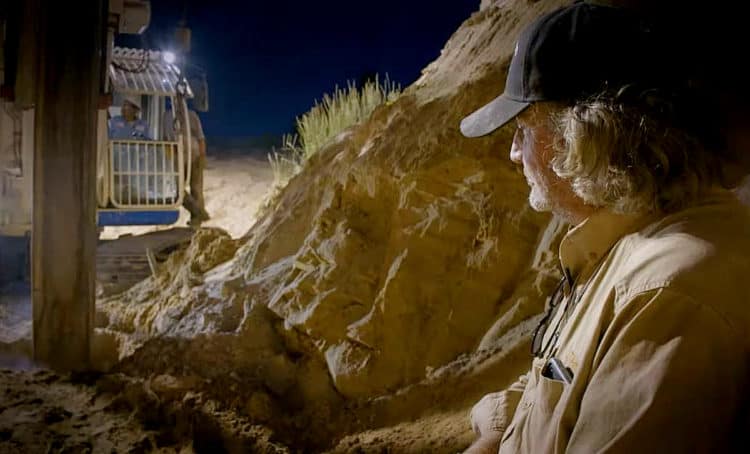 Treasure hunting may seem like a silly hobby to most people, but to some, it's a legitimate way of life. After shows like The Curse of Oak Island have had so much success on the History Channel, Discovery decided to recreate some of that magic with their reality TV series Mystery at Blind Frog Ranch. This show takes on a unique spin and is far from being just the typical treasure-hunting show audiences are used to.
Mystery at Blind Frog Ranch follows a team of diggers led by Duane Ollinger as they navigate the underground caverns beneath a 160-acre ranch in Eastern Utah. As straightforward as it appears, the show is far from being a walk in the park because Blind Frog Ranch holds many secrets. If you're a fan of some good mystery, this show is certainly worth your time. Keep reading to discover 10 things you didn't know about Discovery's Mystery at Blind Frog Ranch.
1. How Blind Frog Ranch Acquired Its Name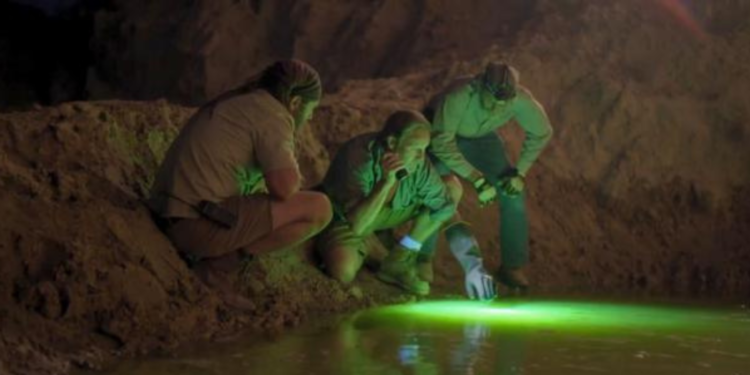 As unbelievable as it may seem, the name of the ranch Blind Frog Ranch was given as a reference to the blind frogs inhabiting the area. Yeah, you read that right, blind frogs! It goes that when the caverns underneath the 160-acre ranch were first drilled through, pools of water were discovered in various underground spots. Within these water bodies, hundreds of frogs were found inhabiting them. The problem was that these frogs refused to move until they were touched. For some reason, because the frogs had spent their lives in the darkness underground, they were blind out in the sunlight.
2. Duane Ollinger Spent Years In The Oil Industry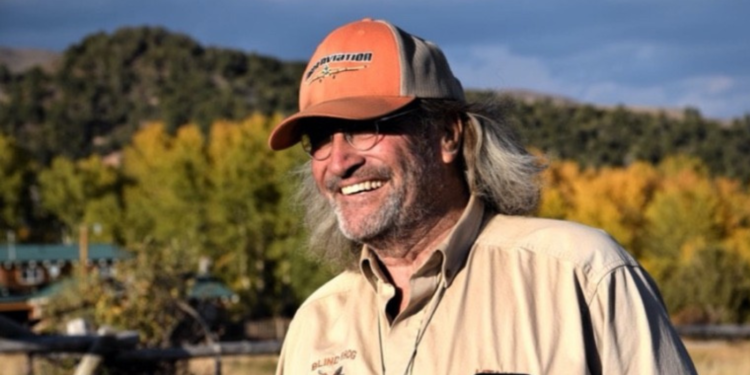 Texas oil millionaire Duane Ollinger made a fortune as an oil contractor. He had worked in the Texas oil industry for many years and had started his own company. However, for a chance to hunt for treasure in the Uintah Mountains of Eastern Utah, Ollinger sold his company and put everything into his newfound hobby. With nothing else but his determination and the unclenching support of his son, Chad, Ollinger is intent on discovering the lost treasures thought to be hidden there.
3. Chad Ollinger Sold His Business To Work With His Dad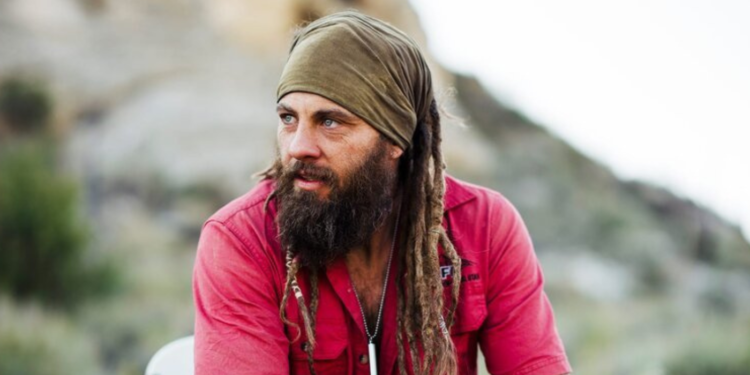 Truly, the apple doesn't fall too far from the tree. The accuracy of this statement is proven by Chad Ollinger, who made a big move of his own to support his dad. Chad sold his home and his crop-dusting business in Texas to relocate to Utah and join his father. While all this does appear extreme, it reflects an unwavering dedication to the cause for both father and son.
4. Some Of The Locals Are Nervous About What The Ollingers Are Doing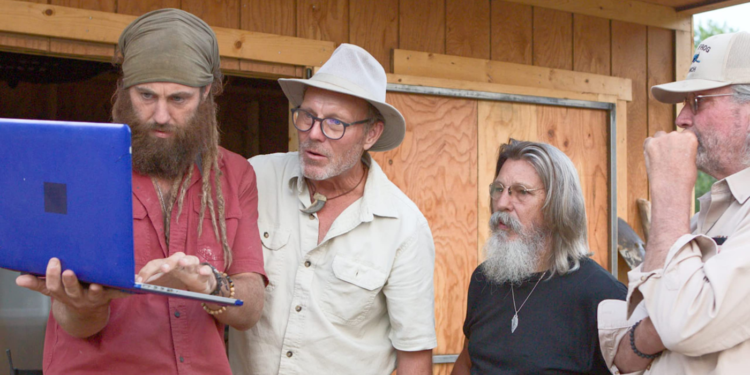 Blind Frog Ranch has a long and spooky history, and it's not one that many people are eager to mess with. When asked if they've encountered locals who are less than thrilled about their project, Chad Ollinger told TV Show Ace, "That's what we hear from the majority of people we speak to, whether it's Native Americans or just the local townspeople. They are quite hesitant, and they're worried about what we're doing. No doubt about it."
5. Duane Ollinger And His Son Invested A Lot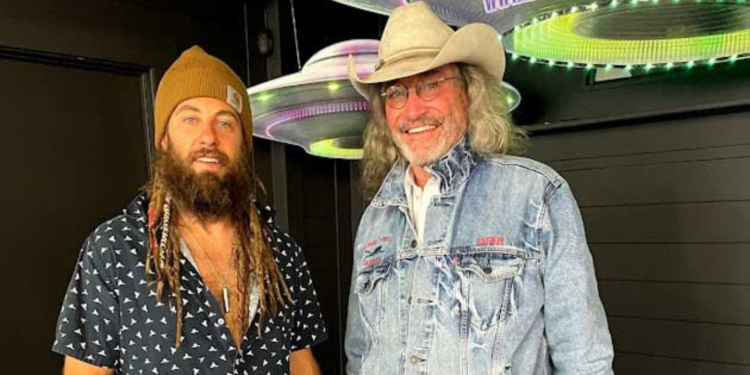 Hunting for treasure is an endeavor shrouded in probabilities. There is a chance at success but an even greater chance at failure. Duane Ollinger and Chad took major financial risks to see their hunt through. Purchasing the 160-acre property and getting the necessary tools and machinery to explore it likely required a lot of money. The Ollingers regularly organize a tour of the property for tourists, and they earn money from this.
6. Treasure Hunting Isn't Always Safe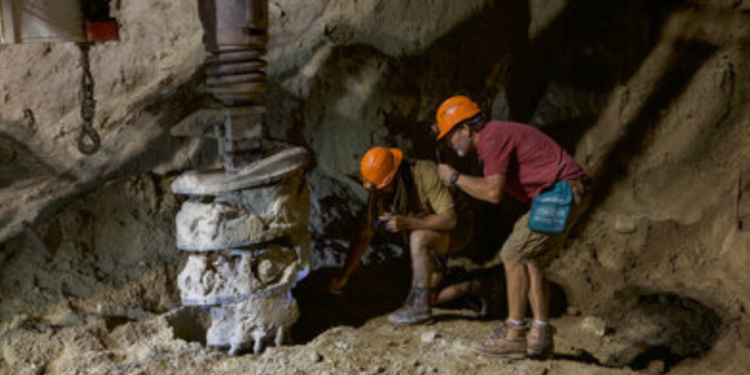 Treasure hunting is a fun and exciting experience. Kids love it as a game, and adults enjoy it for fun. But at the level at which Duane Ollinger is operating, it has a lot more to do with than just fun. Not disregarding the potentially huge pay-day to be achieved if the Olligers succeed, what they're doing could be quite dangerous. Blind Frog Ranch boasts several caves and caverns that must be explored, and accessing these locations can be hazardous.
7. There Is More Than One Spooky Story Associated With Blind Frog Ranch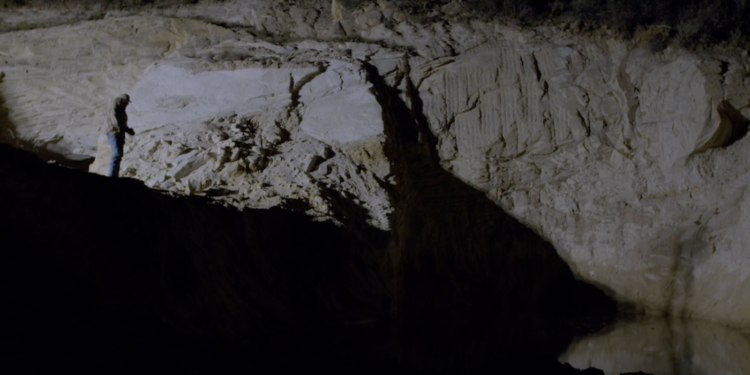 If it was just one scary story being told about Blind Frog Ranch, perhaps most people would likely dismiss it. However, the land has a long and storied history of curses and other paranormal events. Tales about the area have been spoken for centuries dating back to the 1800s. Many of these stories have become deeply entrenched in the folklore of those inhabiting the area.
8. Blind Frog Ranch Is Near Skinwalker Ranch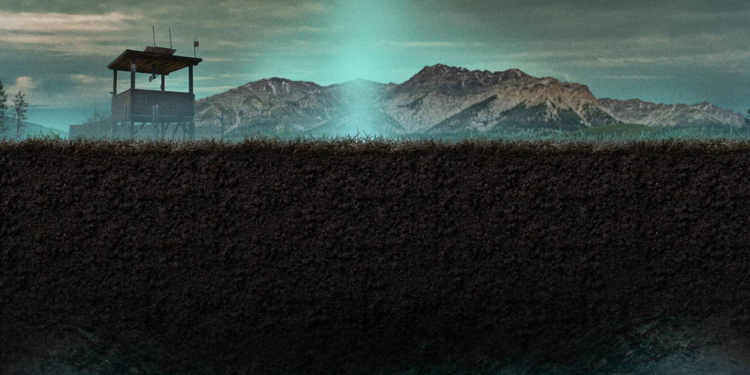 Skinwalker Ranch is another property in Utah renowned for tales of paranormal activity and purported sightings of UFOs. Stories about the property have been featured in a series, The Secret of Skinwalker Ranch, on the History Channel, which premiered on March 31, 2020. Both Skinwalker Ranch and the Blind Frog Ranch are located in Utah's Uintah basin.
9. There Are Show Extras On The Discovery Website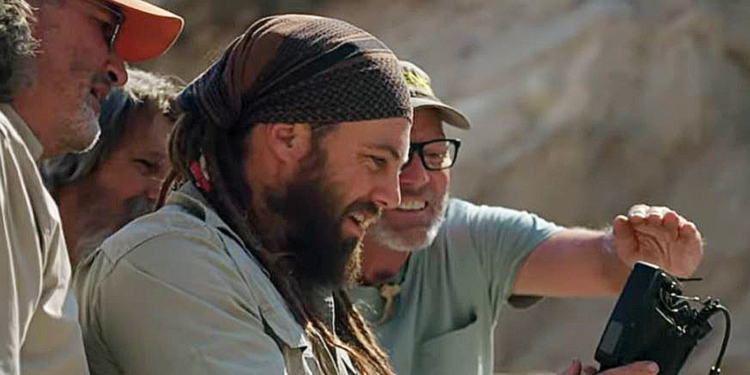 Are you the type who enjoys keeping up with shows between episodes? If so, I've got some great news for you. Although Mystery at Blind Frog Ranch doesn't seem to have social media accounts, viewers can find additional content directly on the Discovery website.
10. Chad Ollinger Was Originally Only Supposed To Help With Underwater Drones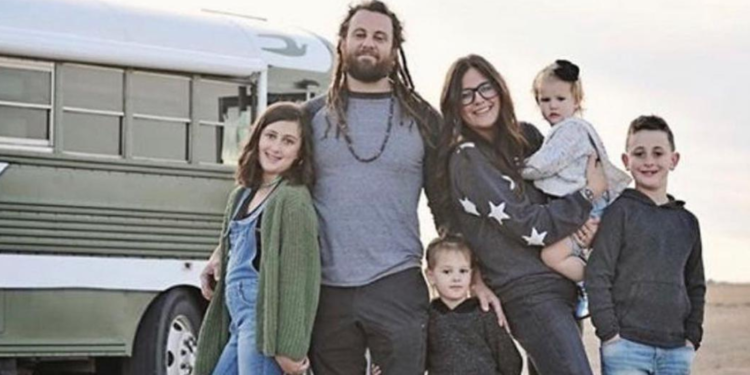 Chad Ollinger is married with four kids. In addition to selling his home and business, Chad moved his whole family out to Utah. He currently plays a major role in the Blind Frog Ranch team, but this wasn't always the case. Chad told TV Show Ace, "Duane needed me to operate the underwater drones, and that's how it all started. But then it turned into a much bigger role than that." Undoubtedly, Duane is more than happy to have Chad with him on Mystery At Blind Frog Ranch.
Tell us what's wrong with this post? How could we improve it? :)
Let us improve this post!