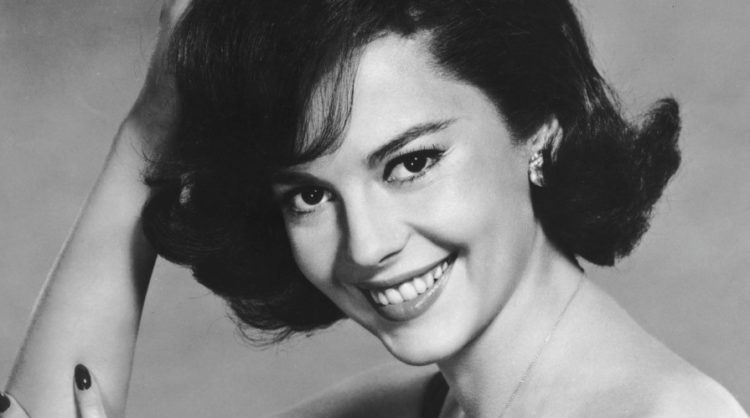 When a star achieves celebrity status, they accept that there are many changes to their life. While they have the privilege of earning large sums of money and living a life of luxury and excitement, they must also learn to live in the public eye. Every aspect of their lives comes under scrutiny from both the public and the media. From their relationships to their daily habits, everything suddenly becomes interesting to others. This interest even extends to their death. When a celebrity meets an untimely end, it sparks huge interest. It can even cause their fans to undergo a period of mourning. While many of the deaths are explained by illness or an accident, there are many other celebrity deaths that are shrouded in mystery. These deaths often involve police investigations and both fans and the media begin to create theories about the circumstances surrounding a star's death. There are plenty of celebrity deaths that remain unexplained even many years after the demise and following intensive investigations. Here are 20 of the most mysterious celebrity deaths.
20. Jon-Erik Hexum
Jon-Erik Hexum is an American actor and model who was born in New Jersey on November 5, 1957. He first became famous when he played the lead role in the television series 'Voyagers!'. This NBC series was aired from 1982 to 1983. He also starred opposite Joan Collins in the television film 'Making of a Male Model'. It was during the seventh episode of 'Cover Up' that Hexum came to a tragic end. It is reported that he was agitated on the set and began to mess around with a prop gun that was lying around. Reports say that he unloaded all of the blank rounds apart from one before spinning the barrel and putting the gun to his temple. In a mock simulation of Russian Roulette, he fired the gun and shot the blank into his temple. Blanks can cause injury if they are fired up close, especially if it is a softer part of the body, such as the eyes or the temple. Although the blank did not penetrate his skull, it shattered a small area of it and propelled pieces of his skull into his brain. Hexum was taken to hospital where he died five days later from his injuries. He donated many of the organs in his body to save others. It is unclear whether he shot himself accidentally or if he was simply unaware of the damage that a blank can cause. He was 26 at the time of his death.
19. Gram Parsons
Gram Parsons was a rock and country musician who was part of the group 'The Byrds' and also performed as a solo artist. On a trip to Joshua Tree National Park in California, his friends found him unresponsive. He had died as a result of a morphine overdose. It was never clear whether this was accidental or intentional. However, his mysterious death is not the end of the story. His family arranged for his body to be flown back to Louisiana for his funeral. Some of his friends believed that this was because his father wanted to inherit Gramm's estate and needed his body back to prove he lived there. To prevent this from happening, Parson's friends stole his body from the hospital and tried to cremate him in a coffin at Joshua Tree, where he had died, using gasoline. The result was a mess and they were unsuccessful with the cremation. His remains were eventually buried in Louisiana.
18. Elizabeth Short
Elizabeth Short was an aspiring actress who only achieved celebrity status posthumously. Unfortunately, it was the gruesome details of her death that helped her to achieve the fame she desired so badly. Her body was found in a parking lot severed from the waist. Her killer had given her a Glasgow smile and taken the time to put her body in a pose and clean her face. After her death, the actress was given the name 'The Black Dahlia'. This murder has inspired many books and films.
17. Andy Kaufman
There is a strange story behind the death of the famous comedian Andy Kaufman. He became very ill after he was diagnosed with a rare form of lung cancer. It was known that he was resisting the use of conventional medicinal treatments and was relying instead on natural remedies. For example, he was eating a diet of only fruit and vegetables and using psychic surgery. Andy Kaufman died in 1984. The reason for his death was given as kidney failure that was a direct result of the lung cancer. This does not seem mysterious at all. However, it is the claims that were made following his reported death that add to the mystery. A death hoax theory was instigated by his friends who claimed that he had always said he would fake his death and then return 20 years later. This theory appears to be unproven, though, as he should have returned in 2004. As ye, there has been no news of Andy Kaufman making such a return.
16. Jeff Buckley
Jeff Buckley was a singer, songwriter, and guitarist who was born in California on November 17, 1966. He was originally a session guitarist before forming a band and recording his only album 'Grace', which was released in 1994. On a day out with friends, he jumped into the Wolf River Harbor wearing all his clothes. This was something that he had done on many occasions. One of the roadies was with him and he began to put the equipment away. When he looked back towards the harbor, there was no sign of Buckley. It was two days before his body was found. No drugs or alcohol were at play so how he came to drown is somewhat a mystery.
15. Anna Nicole Smith
Anna Nicole Smith was famous for being a topless dancer who became a reality television star. In 2007, she was found unconscious in her Florida hotel room. She was just 39 at the time of her death. The official ruling was that she died of an accidental overdose of prescription drugs, but controversy surrounded her death. Two doctors and Smith's boyfriend, who was a lawyer, entered into a two-year legal battle. All three were accused of feeding Anna Nicole Smith's drug addiction. Allegations included that they had used false names to obtain drugs for her, but these claims were dismissed in 2011. Once that battle was over, a new legal battle began. This time, it was for custody of her daughter and also over who had the rights to Smith's body.
14. Jim Morrison
Jim Morrison was born in Melbourne, Florida, on December 8, 1943. He was a singer, songwriter, and poet. He performed both as a solo artist and as the lead singer in The Doors. Sadly, this talented performing artist died on July 3, 1971. He was found dead in his Paris apartment, which he was renting, by and the official reason given for this was heart failure. It was Pamela Courson who found him. Morrison had been in an on-off long-term relationship with her since leaving university although he had many other relationships throughout the course of his adult life. Many disputed the cause of death. In the months leading up to his death he had written letters describing himself walking the streets of Paris alone. He had also lost weight and shaved off his beard in the months leading up to his death. Furthermore, there was no official autopsy as this is not a requirement under French law.
13. Brittany Murphy
The news that Brittany Murphy had died at the age of 32 came as a bombshell. She died in December 2009 from a combination of pneumonia, multiple drug intoxication, and an iron deficiency, according to the coroner. Bizarrely, her husband, Simon Monjack, also died just five months later. What is strange is that the cause of his death was also listed as a combination of acute pneumonia and severe anemia. What are the odds of both people in a couple dying just months apart from the same cause? Brittany Murphy's father has continued to dispute the cause of death and has questioned whether it is possible his daughter and her husband were both poisoned.
12. Heath Ledger
Heath Ledger is a fmaous Australian actor who was born in Pert on April 4, 1979. He is famous for his roles in movies including '10 Things I Hate About You', 'A Monster's Ball', 'Lords of Dogtown', and 'The Patriot'. He was set to reach a whole new level of stardom at the time of his tragic death on January 28, 2008. He had been nominated for an Oscar for his role in the 2005 sensation 'Brokeback Mountain'. He was found dead in his New York apartment and the official cause of death is listed as a cardiac arrest that was brought on by prescription drug intoxication. Whether this was accidental or deliberate is unknown. Due to the timing of his death, he did not live to receive his Oscar for Best Supporting Actor for his role as the Joker.
11. Richey Edwards
It is unclear whether Richey Edwards mysteriously died or has simply disappeared. The rhythm guitarist for 'The Manic Street Preachers' was last seen in 1995. He had withdrawn £2,800 from his bank account and then parked his car close to the Severn Bridge. His body was never found and his family refused to believe that he was dead for many years. Finally, in November 2008, they officially registered him as 'presumed dead'. However, there are people who claim to have seen this celebrity and sightings have been made in locations including Lanzarote and Goa.
10. Brian Jones
Brian Jones was the guitarist for and one of the founding members of the Rolling Stones. The band was at the height of their fame when Jones was found floating in his swimming pool following a party at his home. He was just 27 when he died in July 1969. Officially, his death was ruled as misadventure. However, there were many theories that suggested this wasn't the case and that he was actually the victim of a crime. In 2009, the case was reopened and the police in Sussex took another look at the incident to resolve claims that his death was not the result of misadventure.
9. Tupac Shakur
Rapper Tupac Shakur was killed in 1996 when a Cadillac pulled up alongside him when he had stopped at a red traffic light. It was believed that approximately 12 shots were fired and that four of these hit the rapper. It was four days later that he died in hospital and nobody was arrested for his murder. Just six months later, fellow rapper The Notorious B.I.G., also known as Biggie Smalls, was also murdered in similar circumstances. He also stopped at a red light and was shot four times. TO many people, there are too many similarities in these murders for it just to be a coincidence. However, there have still not been any arrests for either murder.
8. Thomas Ince
Thomas Ince was a famous silent movie star who was known as 'The Father of the Western' In November 1924, he was on board the yacht of William Randolph Hearst. He reportedly fell ill while the yacht was sailing. Although he was brought ashore, he died four days later of a heart attack. However, there were soon rumors that this was not the real cause of his death. According to the rumors, Hearst found Charlie Chaplin in a compromising position with his mistress Marion Davies. A row ensued between Hearst and Chaplin. When he heard screams, Ince ran to find out what was happening and was accidentally shot by Hearst.
7. David Carradine
David Carradine was a martial artist and actor who was probably best-known for his role in the series 'Kung-Fu'. He had learned many of his martial art techniques while training for kung fu films. Police found Carradine's body in a Bangkok hotel room where he was staying during filming. He had a rope around his neck. Most people assumed that his cause of death would be listed as suicide. His family ordered a private autopsy and this revealed that suicide would have been impossible dude to the position in which his body was found. He was in a seated position and the rope around his neck was attached to a closet rail. For this reason, they came to the conclusion that autoerotic asphyxiation was the most likely cause of death.
6. Bob Crane
Bob Crane is most famous for his role in 'Hogan's Heroes'. On June 29, 1978, the star was found dead in his apartment in Scottsdale, Arizona. He had been bludgeoned to death with a blunt object. At this time, he was just 49 years of age. Although the murder weapon was never found, it is believed that a camera tripod was used. Crane also had electrical cord tied around his neck. The local police were not equipped for this type of investigation and the evidence found was flimsy to say the least. John Henry Carpenter was arrested for the murder but there was insufficient evidence to press charges. The case was reopened in 1990. This time, there was enough evidence to arrest and charge Carpenter. In 1998, Carpenter was finally acquitted, and he maintained his innocence until he died four years later. Therefore, this case remains unsolved.
5. Elvis Presley
The death of Elvis Presley is one of the most famous in the world and also the one that has caused the most speculation. In August 1977, at the age of 42, he was found dead in his bathroom at his Graceland home. The official stance is that an irregular heartbeat caused him to suffer a heart attack. However, there are many fans theories that suggest that this was not true. Theories range from his well-known abuse of prescription drugs being the cause of death to claims that he isn't dead at all. There are many who still believe that 'The King' is alive and kicking and simply faked his own death so he could go into hiding out of the public eye.
4. Bruce Lee
Bruce Lee was one of the most famous martial arts actors in the world and his death came as a massive shock to his millions of fans. He was filming in Hong Kong when he collapsed and experienced a seizure. Doctors assisted him and he survived. A few months later, he had been complaining about a headache and was then found dead in his room. The official stance on his death his that he had taken the painkiller Equagesic, a combination of aspirin and a tranquilizer, to ease his headache that also helped him with his seizures. He had then suffered an allergic reaction to this drug. On official documentation, his death is recorded as misadventure. However, his fans were dissatisfied with this explanation and began to create their own theories about their idol's death. Some even claimed that the Triad were responsible for his death or that there was an evil curse placed on his family.
3. Brandon Lee
Bruce Lee's son, Brandon Lee, also met an untimely end and this supports the wild fan theories that a curse was put on the family. It was during filming for 'The Crow' that Brandon Lee was accidentally shot in 1993 when Lee was just 28. Michael Massee's character was supposed to shoot Brandon Lee using a .44 Magnum revolver. Usually, dummy cartridges are used during filming. Rasther than buying these, the props department decided to create their own by removing the powder charge from real bullets. Unknowingly, they left the liver primer at the back of the cartridge in place. This caused the bullet to be forced part way down the barrel and become stuck. In the scene when Lee was killed, the homemade dummy cartridges were removed and replaced with blank rounds. When the gun was fired, the stuck bullet was shot into Lee's abdomen; an injury which proved fatal. It was never discovered whose error lead to his death.
2. Stephen Gately
The sudden death of Stephen Gately sent shockwaves around the world. The 'Boyzone' singer was just 33 at the time of his death. He was found on October 10, 2009, at his home in Port d'Andratx in Majorca and it is believed that he died in the early hours of that morning. At first, his death was a complete mystery. He was found sitting in his pyjamas at a funny angle on the settee. The night previously, he had spent the evening at Black Cat Club in Palma with his partner, Andrew Cowles. Theories on his death ranged for substance or alcohol abuse to a violent attack. However, police found no evidence to support any of these claims. The autopsy concluded that he had died of pulmonary edema and that this was possibly as a result of an undiagnosed heart condition.
1. Natalie Wood
The death of Natalie Wood is one of the most mysterious of all and the investigation into her death has been reopened some 36 years after she allegedly drowned in the Pacific Ocean. Wood was best-known for her roles in 'A Miracle on 34th Street' and 'A Rebel Without a Cause'. She was enjoying a boat trip with her husband, Robert Wagner, and they were heading to Santa Catalina Island off the coast of California. The events leading to her drowning are unclear as neither the boat's captain or her husband saw her fall into the water. Her death was officially listed as accidental although there were some theories that there was foul play. Examiners had to change the cause of death to 'drowning and other undetermined factors after unexplained bruising was found on her body. Some people have speculated that Wagner may have had a role in Natalie Wood's mysterious death.