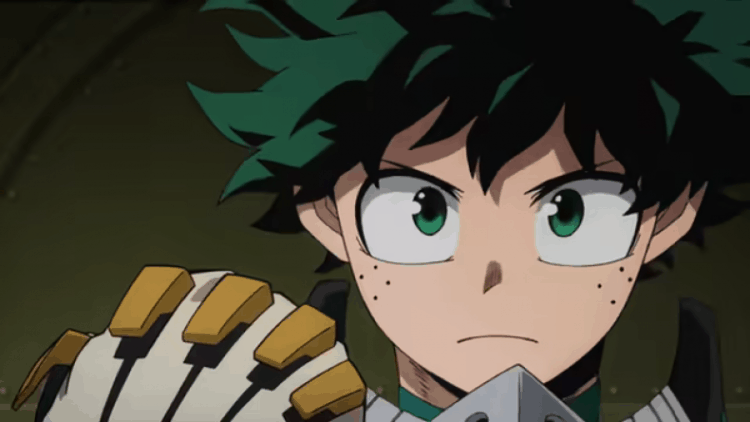 My Hero Academia Season 5 started airing a couple of weeks ago, and it looks like we're finally getting a deeper dive into Hawks and his character. While devoted readers of the My Hero Academia manga will have already been caught up with the story for Season 5 (and more than likely Season 6), it's nice to see these previous arcs get their animated arrival. If you haven't caught up with either the My Hero Academia anime or the manga, I will be talking about pretty major story details. So, if you'd like to avoid any spoilers, I highly suggest either watching Season 5, Episode 2 first, or reading the manga before you read this. Now that we've got our spoiler warning out of the way, it's time to talk about My Hero Academia Season 5, Episode 2!
Hawks' Betrayal?
In the opening moments of the episode titled "Vestiges," we see Hawks meeting with one of the most prominent members of the League of Villains, Dabi. They seem to be discussing what happened in the previous episode where Hawks and Endeavor were blindsided by an upgraded Nomu that seemed to be a near direct counter to the newly announced Number One Hero. While Endeavor did eventually defeat the Nomu with a fantastic Plus Ultra Prominence Burn, the fight left him hospitalized with his entire flame beard gone (RIP Endeavor's flame beard). Hawks confronts Dabi by telling him that the Nomu that the League of Villains sent was far more powerful than anything they had agreed upon….What? Hawks? League of Villains? Surely, there's no way that Hawks is collaborating with the League of Villains, right? Well, it seems that way, until we see a flashback in Hawks' memory that shows him being asked to infiltrate the League of Villains and perform a dangerous undercover operation in order to learn vital League secrets. So, the good news is that Hawks hasn't betrayed us all, but the bad news is that he doesn't seem any closer to infiltrating the League of Villains and confronting Tomura Shigaraki himself, as Dabi states that he cannot let Hawks meet the boss quite yet.
Endeavor's Return
After his 2 day stint in the hospital, Endeavor has found himself able to return home where he finds his family including Shoto, who got special permission to leave the UA campus with Aizawa. However, what he comes to find isn't the happy go lucky family reunion that may have been expected. Natsuo Todoroki, Shoto's brother and Endeavor's other son, still has yet to forgive his father for the exclusion of himself and his sister, Fuyumi Todoroki, from Shoto's childhood. It also looks as though the public opinion of Endeavor is changing, with the classic "Look! Boy" popping up in the news and sparking a higher opinion of Endeavor as the Number One Hero. Just as the public opinion of Endeavor is changing, it seems that Shoto is also open to having his opinion about his father change as well, as he claims that he knows that something small can change a person.
Deku's Dream
We also get a look at Deku's encounter with the previous users of One For All including Nana Shimura, Tomura Shigaraki's grandmother. Within this dream, Deku is unable to talk, nor does he have feet, but these would serve little purpose in this dream state, as the purpose of this dream is simply to observe. Deku is forced to watch an encounter between All For One and his younger brother, the first user of One For All, as All For One attempts to force his younger brother to accept a Quirk. Unfortunately, the dream is cut off before Midoriya can see any further, but he is then confronted by the first user of One For All directly, as he tells Midoriya that he wanted to show him so much more, but unfortunately he's limited at 20% of One For All, so he is unable to show him much more. After this, Deku wakes up and the window of his room shatters as his hand begins to glow in the same way as it does when One For All is activated.
Overall, I thought this episode was solid and for most of it, until Midoriya was introduced, I completely forgot that he was the main character of My Hero Academia. It was a nice change of pace to see the show highlight some of the other characters rather than focus solely on Deku's story, and I'm glad that the show finally decided to open up into Hawks' story, and I'm excited to see the rest of it fully animated.