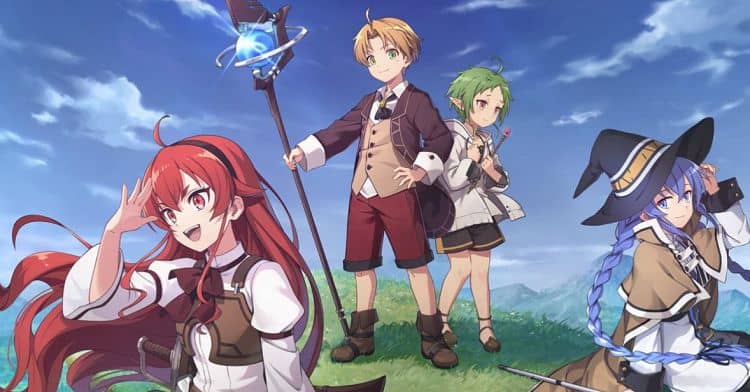 'Horimiya' is a lighthearted romantic anime series with a simple premise that has captivated all of its viewers. Horimiya is a story about Izumi Miyamura and Kyoko Hori, who transform from secret keepers to lovers. The series premiered on January 10th, 2021, and ended on April 4th, 2021, with the characters receiving their diplomas and a lovely finale, which could mean: Horimiya Season 2 is not going to come.
About Horimiya
'Horimiya' is a romance anime story based on a Japanese shounen manga series that Hiroki Adachi wrote under the penname Hero and illustrated by Daisuke Hagiwara. The unconventional dynamics between the two characters have taken the anime world by storm, especially because of its two main characters. Kyoko Hori is quiet, secluded, and a little cocky than Izumi Miyamura. Izumi and Kyoko discover that they are concealing their true identities from their peers. Izumi is a moderate punk with several tattoos and piercings, but Kyoko is a people person who can be fairly hostile depending on the situation. Irrespective of their caste, the two find some common ground in the things they keep hidden from one another. They are bound to fall in love at some point. Critics and fans alike for its crisp artwork, the character development of both main and small characters, and quickly absorbing plot, have praised the animation since its release. With season 1 of 'Horimiya' coming to an end, many of you must be wondering when season 2 will premiere. Here is what we discovered.
Is there a possibility of Horimiya Season 2?
The anime is yet to be renewed for a second season, and it may have a difficult time coming. The series' plot was wrapped up in the first season. There were not enough cliffhangers or surprises to reveal. Since there are no more stories to tell, the series' well-rounded conclusion may indicate that there are no possibilities for a second season. Apart from that, the anime adaptation followed the manga series' plot well. Once the manga ended in March 2021 with the publishing of chapter 122, there was no more primary source for a new season. According to Trinikid, the finale was based on the manga series' final chapter, which featured Katagiri Senior High School students celebrating their graduation day. Horimiya season 2 may be canceled due to a lack of source material to adapt.
The cast of Horimiya Season 2
It's hard to say who will reappear for fresh episodes of "Horimiya" without a formal renewal announcement. Also, there is no remaining source material to hint at what might occur in Horimaya Season 2. According to Looper, Season 1's cast included Kouki Uchiyama as Izumi Miyamura and Haruka Tomatsu as Kyouko Hori. Several students comprise the majority of the anime's cast members. It's unknown who will take over Hori and Miyamura's posts now that they've graduated. However, Yurie Kozakai as Momo Asakura as Honoka Sawada, Yuki Yoshikawa's voice, Jun Fukuyama as Shuu Iura, Mao Ichimichi as Remi Ayasaki, Seiichirou Yamashita as Toru Ishikawa, Jun Fukuyama as Shuu Iura, and Rei Asakura as Honoka Sawada all made appearances in Season 1.
'Horimiya' Season 2: When Will the Anime Return?
We now know that 'Horimiya' season 2 may not be renewed. However, because the show has not been formally canceled, there is still a remote chance that season 2 may be produced. The first season lasted 13 episodes before coming to a conclusion. If there are plans to renew the show for a second season, the earliest probable premiere date is between early 2022 and 2023. However, the show's comeback is contingent on a number of things including:
Ratings and reviews
For any show to be renewed, it must receive positive reviews and ratings, as well as a positive critical reaction. In the case of Horimiya, this is the most important factor. Fans and critics from all over the world adored the show and gave it glowing reviews. In addition, MAL has given the show an 8.26 rating. Within the same platform, the anime is ranked #182 in popularity and #253 overall. Not only that, but it has over 307K users already. These figures are unquestionably in favor of the anime's second season.
Source Material availability
CloverWorks can only develop a second season if they use the omitted chapters and change the storyline, as previously mentioned. Despite the success of the series and the high demand for Horimiya Season 2, they may also come up with a different scenario. The anime has a great deal of potential, and it has also generated a lot of money for its creators. As a result, there's a good probability it'll earn a second season.
The plot of Horimiya Season 2
The plot of 'Horimiya' revolves around Kyoko Hori, who is attractive and popular, and Izumi Miyamura, who is timid and shy. Despite the fact that they attended the same high school, their social standing and attitudes are diametrically opposed. Their characters at school, on the other hand, are carefully crafted to conceal who they truly are beyond the academic institution's four walls. Izumi, the nerd, has a more adventurous lifestyle. Far outside school, the two cross paths, and after uncovering each other's secrets, they resolve to keep the revelations hidden from their colleagues. The two gradually developed affection for one another and the story progressed. They finally profess their love toward the end, and their friends embrace and encourage their relationship. The two were also seen graduating in the series' last episode. If the series is extended for a second season, Kyoko and Izumi's romance will almost certainly be continued. The source material for the first season was already depleted. If the anime is to be continued, it will have to develop a new story.
In conclusion
We may state that, based on our assumptions and all of the information, there is a probability that Horimiya Season 2 will return. We have provided you with all of the necessary information so that you can make an informed decision. If you still want to learn more about it, let us know in the comments area. We will do the same for you. As a result, please let us know in the comments area.
Tell us what's wrong with this post? How could we improve it? :)
Let us improve this post!