As long as there are people around still watching the Harry Potter movies then there will always be a forum on any site to keep posting about anything Harry Potter. And if you're one of these people fan then this may very well be right up your alley. While we love special theories and tidbits about J.K.Rowling's brilliant creation, sometimes we just want to see some cool stuff that people have come up with. And this is about as original as it gets. How would you like to own your own Harry Potter Letterman Jacket? While they're not available in just any store, you might consider this for your next purchase.
Here's what the creator had to say on her Etsy page.
As a long-time Harry Potter fan, it's been on my mind to make HP-inspired hoodies since the business started. These hoodies are my most customizable, with your option of any 2-digit number on the left arm and a choice of lettering in Defense Against the Dark Arts, Charms, Potions, and Quidditch.
Each jacket is a customized fit and size for whatever style you wish.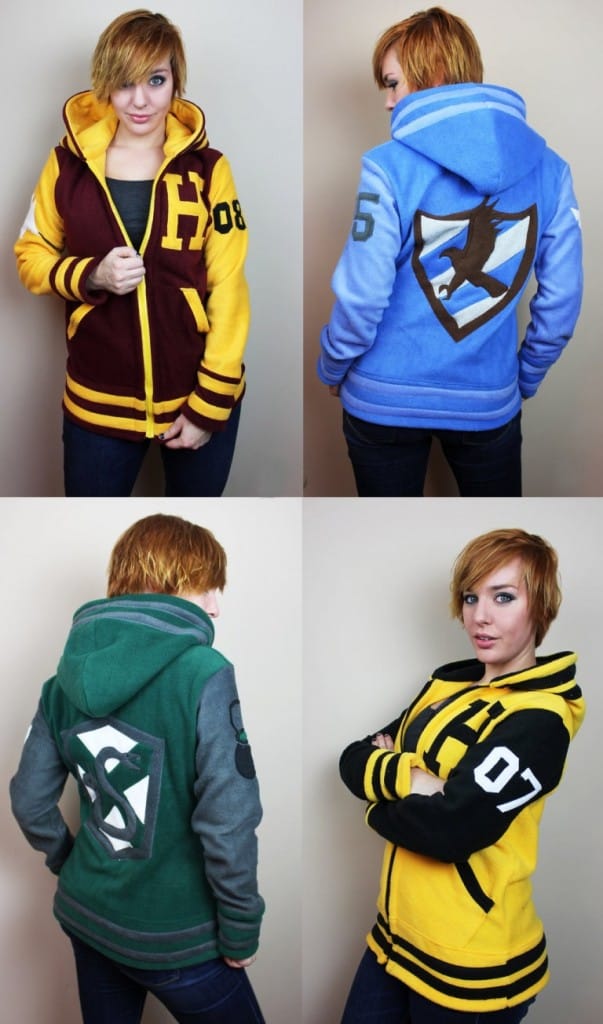 You can purchase yours at www.RaritysBoutique.etsy.com – UPDATE they are no longer available here