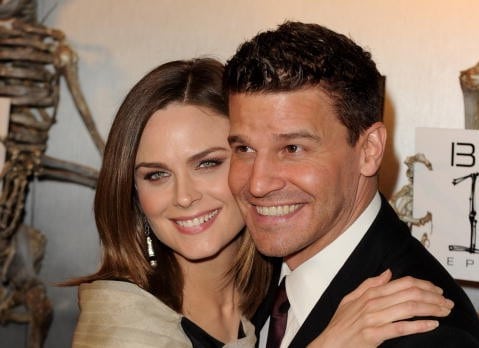 We are well aware the television actors make a pretty hefty salary. If the television show you star on is one of the most popular on TV, chances are you are going to be making lots and lots of cash because of it. The stars of The Big Bang Theory (Jim Parsons, Johnny Galecki, Kaley Cuoco) inked deals in August 2014 that awarded each star up to $1 million per episode. That is roughly $24 million a year just for shooting a 22-minute comedy every week. Other stars making big bucks are Ashton Kutcher and Jon Cryer from Two and a Half Men, Mark Harmon from NCIS, and the six stars from Modern Family. But what do the characters these actors play make in their occupations? We did some research and found out what the average salaries are for many occupations that some of your favorite FOX TV show characters do every day to make a (fictional) living. Be sure to check out future articles we'll have about the salaries for TV show characters on other networks.
Sue Sylvester (Glee), High School Principal
Sue Sylvester, played by the hilarious Jane Lynch, is one of the most evil FOX TV show characters on the network today. She started her career on Glee at McKinley High School as the Cheerleading Coach of one of the nations most successful teams. After she conquered that sport, she took a position as a correspondent reporter for the local news station. Then she decided to take over the entire school. She got the old high school principal fired and was more than happy to take over the role. Now she is trying to ruin the lives of Rachel and Kurt, who have taken over the newly developed Glee program. We do not understand what she has to be unhappy about since she is raking in $93,000 a year as a principal in Lima, Ohio.
Seeley Booth and Temperance Brennan (Bones), FBI Special Agent and Forensic Anthropologist
Seely Booth is a FOX TV show character that risks his life every day protecting the citizens of Washington D.C. as an FBI Special Agent. Prior to working for the FBI, Booth was in the Military as a sniper for the United States Army Rangers. Now he solves murders every week with his wife Temperance Brennan, who is a forensic anthropologist. The two are currently raising a young daughter and will be expecting another child that will be announced on a future episode of Bones. The two could have plenty of more children and still live comfortably as an FBI Special Agent making an average of $125,000 per year and a Forensic Anthropologist averaging $208,000 per year. Plus, Brennan is an author so she could be making millions.
Homer Simpson (The Simpsons), Nuclear Safety Inspector
Homer Simpson has been a FOX TV show character since 1989 and had held the position of Nuclear Safety Inspector at the Springfield Nuclear Power Plant for almost the same amount of time. Homer has held other positions during his 26 years on TV including owning a Snow Plow company, being a Blackjack Dealer, and serving as a Krusty the Clown impersonator. In the early seasons of the comedy, the Simpson family is depicted as not being very well off. However, Homer Simpson brings home $64,000 per year, which is above the median household income in the United States.
Mindy Lahiri (The Mindy Project), OB/GYN
Mindy Lahiri from The Mindy Project is currently a part of a Fellowship at Stanford University, but her regular job is being a respected OB/GYN in New York City. Mindy is a TV show character that you would not expect to be a doctor if you ever bumped into her at a special screening of the latest Hunger Games movie or having a mocha latte with her that costs $12 at Starbucks. Dr. Lahiri is able to pay that much for coffee and spend countless dollars on the latest fashions she wears to Schulman and Associates because she makes six figures, averaging about $121,000 each year. If her and Danny were ever to get married, they would be making close to $250 k.
Nick Miller (New Girl), Bartender
Unlike the other TV show characters mentioned on this list, Nick Miller from New Girl does not make a hefty salary in his career. Before deciding to become a bartender at Clyde's Bar, he was going to school to become a lawyer. He lost all motivation to practice law and fell into his job serving drinks to Jess, Schmidt, Winston, and Coach. Jess' model friend Cece has even begun bartending with Nick to make ends meet in between modeling gigs. Nick averages about $23,000 year working behind the bar. Good thing he has four roommates to help play the bills for their awesome apartment.
Jake Peralta (Brooklyn Nine-Nine), Detective
Jake Peralta, from Brooklyn Nine-Nine, is another TV show character that is making a decent living. You would think his bumbling appearance and physical comedy would equate to someone who would not make it as a cop, but Jake Peralta is one of the most trusted detectives in New York City. He spends his days trying to take down drug dealers with the help of Rose, Amy, Charles, Terry, and Ray. Peralta makes an annual salary of $71,000, which is nothing to laugh at. We will save the humor for watching all the hijinks this cast delivers every week.
Bob Belcher (Bob's Burgers), Restaurant Owner
Bob Belcher is an animated TV show character on Bobs Burgers, which is a part of FOX's animation domination block that can be watched every Sunday Night. Bob and the rest of the Belcher family live in a seaside location that has never been named to viewers. Since there is not an actual location to help determine the average salary for Bob, we looked at hamburger restaurants all over the United States for assistance. It appears that Bob brings home an annual salary of $44,000. This is below the median household income, but the Belcher family is still surviving.
Which character's salary are you most surprised about reading? Let us know in the comments section below.
Photo by Kevin Winter/Getty Images
Tell us what's wrong with this post? How could we improve it? :)
Let us improve this post!