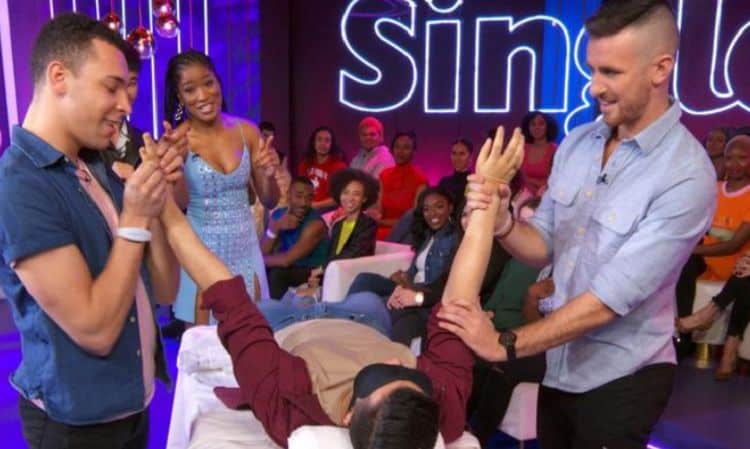 If the pandemic were to end tomorrow one has to wonder if shows like Singled Out would still be coming to Quibi, but the answer is of course. The dating show, which is one of the more unconventional of the many dating shows that have ever aired, is a creation that was given featured on MTV during a time when the music was pretty much out of the picture and reality shows and other programs were the big thing. Dino-Ray Ramos of Deadline has more to say about the subject. At this time one has to think of just why Singled Out would come back, but then upon thinking on for long enough it might come to us that this is the kind of programming that people want to watch now and it's the type of show that somehow entertains individuals that have a sense of humor equivalent to that of a stoned potato. That might sound unkind but shows like this have been around so long that it's become very easy to think that the idea they remain is that people want something that's less challenging than Blues Clues when it comes to something that will allow them to zone out and just laugh for the sake of it as a person is sat down and asked questions about their preferences when it comes to dating, sexual positions, and so on and so forth. It is supposed to be a good bit of fun and with Keke Palmer as a host it's bound to make a lot of people laugh, but there are also bound to be plenty of us watching the show with a blank face trying to figure out where the 'dating' part really comes in.
This has to do with the fact that in the past the show has managed to veer off course just a bit by making the whole dating process more of a gag than anything, essentially turning it into a comedy show instead just a dating show. This could have been due to ratings or just the desire of the producers to spice it up a bit and make sure that people were still bound to enjoy it. MTV has had a pretty long history of putting up shows that appeal to a certain demographic while hoping to attract some of the older and newer fans to their brand, but thus far it's definitely those that align with the demographic that enjoy shows such as this that are bound to watch. Quibi is already banking on some shows that people may or may not like when it comes to building the network, and while this one might not be a huge hit it's still likely get enough viewers to make it worth thinking about since as crazy as it could possible get there's a good chance that people will enjoy it simply because the humor is there and presented in a way that people today appear to enjoy.
The average dating show is, or at least was, something that was enjoyable thanks to the idea that people were there to actually get a date and try their luck at finding some semblance of a budding relationship with a person that might be their match. Of course, doing this on TV, in front an audience, tends to lend itself to a few uncertainties that some folks might not enjoy, which could be why the show had to be changed to be more of a humorous and socially engaging time than normal, since it does sound kind of awkward to try selecting a date while being watched an audience that might be hoping and praying that a person picks the individual they were hoping they would. The comedy definitely takes a lot of the pressure out of it since in this instance it makes it clear that everyone is there to experience the show and just have fun. What happens when the cameras are off is anyone's guess since at that point the show is over and people can go back to being who they were before they were put in front of the camera.
At this time though the idea of the show is bound to have to wait unless it already has a healthy number of episodes filmed since the pandemic has caused many studios to simply shut down and film an episode with as few people possible around. Seeing as how this is a very social show it's hard to see how it could continue without its audience or with the idea of keeping everyone at a distance. It could be that Quibi already has several episodes it plans to run so as to get people into the idea of the reboot, but at this time it's hard to know just how far this show will be allowed to go before it too has to shut down for a while.