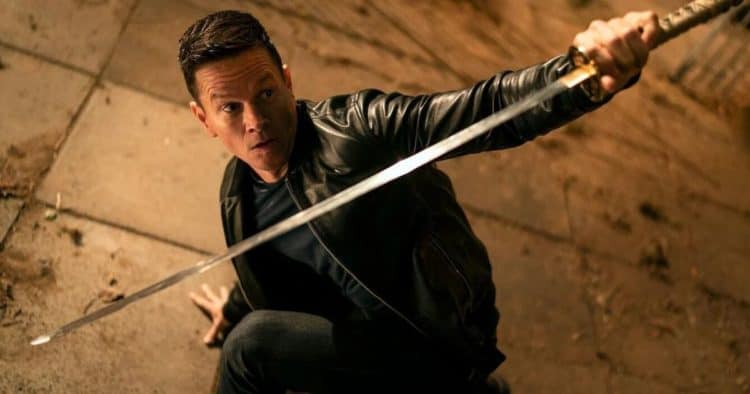 Much as I enjoy a good action/adventure movie, and a story about immortals, there haven't been a lot of movies that have been hitting the mark lately, and unfortunately, Infinite is easy to add to that list. The fact that it features Mark Wahlberg as another incarnation of an individual that's lived several lifetimes and regained his memories now and then, and that it features a source of power that could eliminate every living thing in the world, is kind of cool. But even with such high stakes, it's kind of tough to really get into this movie since it doesn't really pull at the heartstrings that much. This is said with the knowledge that Wahlberg's character and his love interest have met more than once throughout the years since they appear to be drawn to one another, but the fact is that a lot of folks didn't feel the link between their emotions and this story, and by missing the mark in this manner the movie felt like it was just plodding along without any real purpose, and that the audience was just counting the minutes until something insane happened, or until the ending credits.
To be fair, the story had a lot of chances to become more than a little interesting since the prospect of reincarnation is a great story idea and good vs evil is a classic that never really goes out of style. With this movie however it definitely didn't work the way it could have since a title like Infinite kind of indicates something that might be a little more grandiose than what was presented. This movie feels like something that could have been turned into a series and been just as good if not better since it might have opened up the story in a way that the movie's runtime wasn't capable of. The common explanation is typically that the lot of us that don't direct movies don't know what we're talking about unless we take on the reins and make our own feature, but the fact is that people know what they like to see, and without the wow factor that's so elusive at times, many movies just don't fit that category.
Another reason this would have been better off as a series is due to the main theme since reincarnation through montages and hints of multiple lives that have come and gone over the centuries isn't quite as attractive to a lot of people. As an action movie, Infinite isn't that bad, but like anything else, well, it kind of fails to inspire in a big way. It's tough to say this about a lot of movies but the fact is that if they don't wow a person in the first five to ten minutes then it's bound to be a bit of a wait until they finally do deliver such a feeling. There are plenty of visual elements that are impressive in Infinite, but impressive isn't quite the same as amazing and breathtaking since there's nothing in here that manages to get people to exclaim in surprise since the reality is that even with their originality, this is still the kind of movie that people have seen before in some capacity.
That might not sound fair, but the truth is that a lot of action movies tend to repeat the same patterns since to do anything else is to risk being seen as different and, in some cases, be seen as a less than effective movie. There are action movies that can start from the ending or the middle and work backward, telling the story in a manner that might be tough to follow initially but will make sense as time goes on. This wasn't one of those, since trying to begin with a past life that was considered to be a dream initially wasn't horrible, but it didn't get the attention of the audience in a way that made people think WTF. Instead, it was kind of a ho-hum moment that made predicting the rest of the movie kind of easy. The whole idea of reincarnating in a different body, but with memories of one's past lives, is still something that could and can work, but it needs to be done in a way that either hasn't been seen in a while, or that hasn't yet been seen over and over.
There were plenty of moments that showed promise, and a couple that weren't too bad, but otherwise Infinite was a little underwhelming and unfortunately, it's bound to be one of the many movies that will be nearly forgotten unless it becomes relevant again. In the long list of action movies that are out there to be watched, this is one that you might find entertaining when there's nothing else to do and you need something to soak up an hour or so.