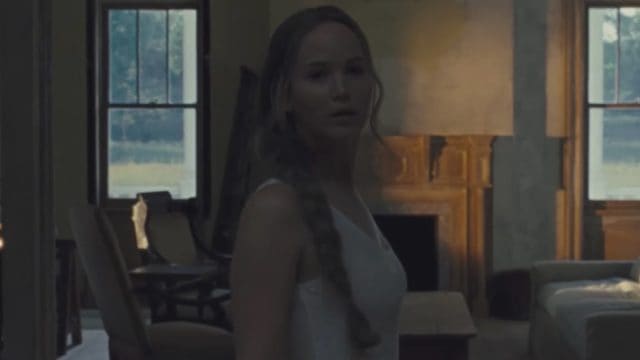 Despite all the hype leading into the film, Mother! only pulled in a little over $7 million, which is needless to say far short of inspiring. Even if they didn't work with the most expensive budget the return was so underwhelming that one might think Aronofsky might go into hiding for a little while to regroup and recoup his losses. While a lot of his films are rightfully brilliant and quite fun to watch this one seems to have flopped harder than a live trout being yanked out of its comfort zone. The truth about how badly it did hasn't struck a lot of viewers yet and the idea that it might still inspire those that haven't yet seen it is a faint glimmer of hope for those that had anything to do with it.
If you really want to know the reasons why it did so poorly here are a few ideas.
Viewers were too divided on how good or bad it really was.
While some people praised the film for its stunning use of visuals and unique plot line others claimed that it was far too confusing and even painful to watch. It seemed like grandstanding for the sake of grandstanding to some and didn't translate well to the screen. Whatever those who liked the film saw obviously wasn't seen by those that criticized it, if it was there to begin with.
There was too no sense of what was really going on.
There might have been decisive premise and plot but even reviewers had a tough time deciding just what was going on once they'd watched it. It's one thing to go into a movie not fully knowing what to expect, but there is usually a bit of comfort in knowing that there is a specific idea that you will be watching for in the film. Mother! had none of this apparently.
There was some very stiff competition.
It's easy to admit that IT made things kind of unfair for Mother! to gain any ground in the box office since the Stephen King film was already being highly anticipated and left little to no room in the minds of those that wanted a good scare. If anyone did see IT and then Mother! then there's a good chance that they'd be talking more about Pennywise than Jennifer Lawrence unless they were talking about which movie was better.
It was very much a niche film.
This film was not meant for a widespread audience like IT was, nor was it seemingly meant to cater to every person which is a big reason why it wouldn't do so well domestically. Call people what you will, but if a person is labeled a sheep for going along with the masses to see IT then they'd be called just the same for someone pleading for them to watch Mother!.
To be quite honest Mother! never really had a chance thanks to how it was handled, how it was released, and how it was pitted up against a true cinema heavyweight that wasn't about to share the limelight. I'm not a fan of critics and might still see the film out of curiosity, but so far it seems that it's really not a favorite of the masses.
Save