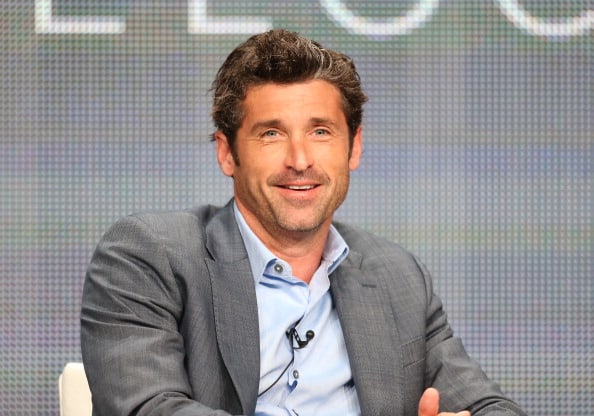 The 2014-2015 TV season has finally wrapped up, though there are a few shows still delivering us fresh new episodes. For example, the season finale of the FOX drama Bones will not take place until June 11, and the network's reality series Hell's Kitchen will air its last episode of the season two days earlier on June 9. Like all of the television seasons prior to this one, there was a lot of shocking twists and turns on some of our favorite series. However, many of the most outrageous of storylines involved some our most beloved TV show characters perishes. While some series will wait until the final few episodes to say goodbye to these characters, other shows killed off their stars at the very beginning of the season back in September. Here is a look at some of the most memorable deaths of the 2014-2015 TV season.
Leslie Shay (Lauren German), Chicago Fire
The second season of Chicago Fire ended in May 2014 with a cliffhanger of an episode. The entire squad of Firehouse 51 had entered a burning building. Chief Wallace Boden stood outside and watched the building explode. Fans of the NBC drama had to wait until September 23 to find out the fate of their favorite firefighters and paramedics. Sadly, not everyone on the team would make it out alive. Paramedic Leslie Shay died after a beam fell on her while she and Gabrielle Dawson tried to save an injured victim. Her death may have been one of the very first from the 2014-2015 TV season, as she took her final breath only minutes into the season opener.
Her death impacted a majority of her team, but it was especially hard for both Kelly Severide and Gabby Dawson. Shay was Severide's best friend and roommate, and he was still off of work six weeks after her death. Luckily, Matt Casey was able to talk some sense into him, and he was back fighting fires and protecting the citizens of Chicago by the end of the episode. Dawson blamed herself for Shay's death since moments before the beam had struck Shay, the two switched spots. She went to counseling and was finally able to get over the death of her best friend as best as she could.
Lauren German, who plays Leslie Shay, popped up several times during the third season in flashback sequences. She is set to next star in the midseason drama Lucifer.
Dr. Lance Sweets (John Francis Daley), Bones
It was a sad premiere week for the 2014-2015 TV season as another fan favorite character perished. Dr. Lance Sweets met his maker on the premiere episode of Bones, which aired on FOX on September 25, 2014. The episode began with Booth still in prison after being framed for killing three FBI agents that were invading his home during the Season 9 finale. Dr. Brennan, Dr. Sweets, and the rest of the gang at the Jeffersonian are trying to find out who in the FBI is trying to take Booth down. The doctor who had been analyzing the relationship of Dr. Brennan and Booth since the start of the third season is gunned down in a parking garage, which was a big shock to fans of the long-running crime drama. The second episode of the season featured Sweets' funeral and also finding out who killed him. Later in the season, Sweets' girlfriend Daisy gave birth to their son, Seeley.
The reason that Sweets was killed off was because the actor playing him was unable to commit to the show due to scheduling conflicts. John Francis Daley's career behind the screen, writing and directing featured films, has continued to grow with the success of the first Horrible Bosses back in 2011. His next film Vacation is due out July 29, 2015.
Nadia (Stella Maeve), Chicago P.D.
Dick Wolf sure brought a lot of heartache to fans during the 2014-2015 TV season. First, he killed of Leslie Shay at the start of Chicago Fire's third season then he proceeded to murder Nadia towards the conclusion of Chicago P.D.'s sophomore season. Nadia's death was part of a two-night crossover extravaganza on NBC, featuring Chicago Fire, Chicago P.D., and Law & Order: Special Victims Unit. District 21 was trying to solve a rape case that had ties to New York City. The man in question kidnapped Nadia while she was out buying a birthday cake for Detective Erin Lindsay and tortured her all the way back to New York City. The team was able to find her, but it was too late. At her memorial, Erin read a letter indicating that Nadia had been inducted into the police academy.
Stella Maeve portrayed Nadia since the series' first season. She will next appear in the drama Manson Girls with Monica Keena.
Dr. Derek Shepherd (Patrick Dempsey), Grey's Anatomy
I do not think I am over this death from the 2014-2015 TV season yet as I was the most surprised by it of all the deaths mentioned in this article. After almost 11 seasons, Patrick Dempsey vacated Grey Sloan Memorial Hospital. It all started with a trip to see the President of the United States. When Derek was on his way to the airport, he witnessed a horrific car crash. Lucky for the four victims, Derek was close by and was able to save them all and tend to their injuries until the police and paramedics arrived on scene. When Derek was leaving, he was hit by a semi. Unfortunately, Derek was taken to a different hospital than Grey Sloan. The doctors were skilled enough to handle his head injury.
Derek is unable to talk from his injury, but is fully alert. Viewers are able to hear Derek's thoughts and are chilled to the bone when he announces that the doctors' errors are going to result in his death. The episode continues to be heartbreaking as Meredith must come to the hospital with her two young children and pull the plug on the love of her life.
Patrick Dempsey has mentioned that he would like to spend more time with his wife and children and continue racing sports cars after his exit from Grey's Anatomy. He currently has no film or television projects scheduled for release in the near future.
Which death from the 2014-2015 TV season did you think was the most upsetting? Let us know in the comments section below.
Photo by Frederick M. Brown/Getty Images
Tell us what's wrong with this post? How could we improve it? :)
Let us improve this post!