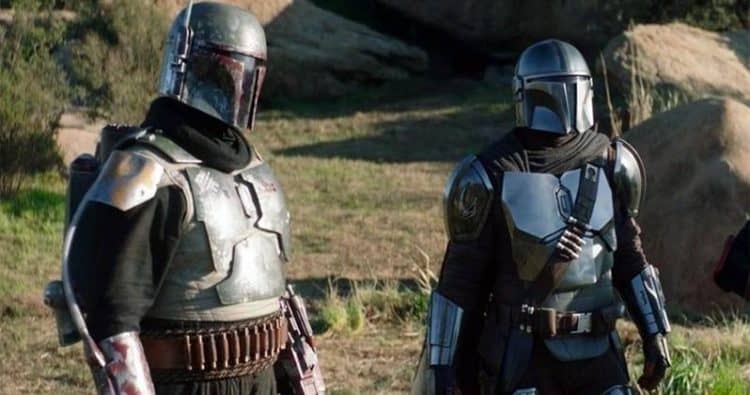 It feels like The Mandalorian is set to get a serious reload, not reboot keep in mind, heading into season 3 since Dave Filoni let it slip that the Force will be strong with season 3. Some folks might not get that at this point but the general idea is that we'll be seeing more involvement from Force-users or at least Force-sensitives and perhaps we'll see more than the Jedi this time around. Hopefully we'll be seeing Ahsoka again since she was a highlight of season 2. But people are also excited at the prospect of seeing Boba Fett and Fennec Shand in The Book of Boba Fett, as was announced in the post-credits. The idea that Boba has taken over Jabba the Hutt's former empire, or at least his palace, is intriguing since with Fennec at his side it's easy to think that the two of them should be able to run an empire or perhaps cripple it even further. It's hard to say what Fett's plans are at the moment since he's such a secretive character. But if he has anything more to do with Din and the other Mandalorians it won't really be a surprise since he and Koska Reeves, played by WWE's Sasha Banks, didn't exactly finish up on good terms. But there are plenty of adventures that Boba and Fennec could get into, and Din and Bo-Katan are bound to have issues as it's been stated more than once thanks to Din's possession of the Darksaber. It's unclear at this time if Moff Gideon is going to have much to do in the coming season, but then again, we really don't know much of anything other than the vague hint that's been given that the Force will be involved somehow. Right now though a lot of people probably want to hear that Grogu will show up again, but that doesn't feel that likely unless there's a serious time jump that shows that the little guy has grown under Luke's tutelage and has become either a Jedi or has at least learned how to use the Force.
There are plenty of people that would love to see Cara Dune come back as well, but after the drama that went down with Gina Carano and Disney, it's hard to say if she would even be willing to come back since it's kind of obvious that having to watch what she says on social media would be something that people would continually remind her of. That entire mess could have been handled a lot differently no doubt, but moving forward the show does have most of its stars set to return it would appear, but again, without knowing the story it feels as though there's no way to tell what might happen. It would be nice to see the Armorer again and perhaps try to fully understand why the different sects among the Mandalorians are so opposed to one another. There's so much history to be unloaded about this warrior culture that it's a hope that Disney will start looking into and perhaps come up with a few added ideas on how to expand the Star Wars universe into the past as well as into the coming future. There's simply too much story there to ignore it and worrying over canon is kind of a joke when it comes to bringing up the past of Star Wars since the furthest back the movies have gone thus far are to Anakin Skywalker's youth. There are thousands upon thousands of years worth of stories that can be covered, created, and explored in a way that many fans will love.
Right now though, The Mandalorian and The Book of Boba Fett, along with several other series that are planned and will be put into development eventually, are going to be enough to keep the fans busy for a while since the galaxy will be expanding and it's going to be interesting to try to keep up. How far Din will go is kind of hard to say since it feels as though going back to being a loner is going to be rough after having Grogu around for a while. The kid stuck around for two seasons after all and the two did bond in a big way, so it's easy to think that he's either going to have to go cold again and push his memories to the back, or he's going to have to find another purpose in life that can help him move forward. There's still plenty of story to be told in Din's life, but things are going to have to change in order to make it just as good as the first two seasons. Fans are going to be demanding more and more of the show, which is normal, but it's easy to think that Filoni and Favreau are up to it.