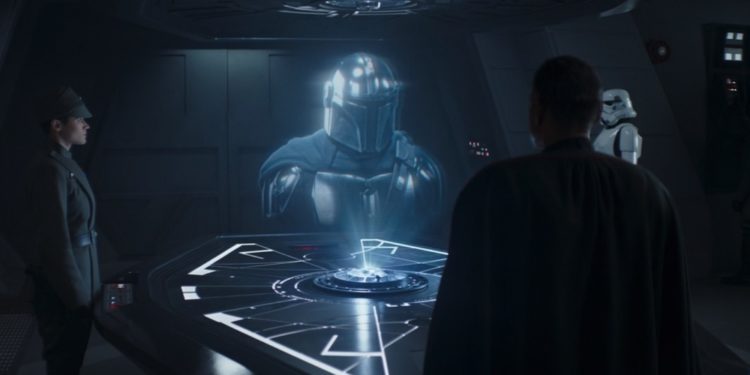 Be honest, how many people thought that Deepfake was really going to pull some kind of effect that might change up the ending to season 2 of The Mandalorian? In reality, Deepfake did manage to clear up Luke's appearance in this clip since what was shown in The Mandalorian looked a little too fake by comparison, as though someone slapped a CGI mask over another actor's face, which is pretty much what happened, and called it good. Being a big Star Wars fan, but thankfully not getting into the whole toxic phase of things, it's always great to see favorite characters come back, but sometimes the technology, which is still changing as the years come and go, isn't quite up to snuff the first time around. Luke's features did look a bit, well, unfinished, as though they could have been run through editing again, but perhaps the crew was operating under a strict time limit and had to get what they had to work. It's hard to say really, but it wasn't a completely wasted effort given that a lot of people enjoyed it even if some had plenty to say about it. The fact is that a lot of people are still sitting around justifying why Luke became a crazy old hermit in The Last Jedi and doing their utmost to explain why he HAD to appear as he did in the finale of The Mandalorian since it showed his progression towards The Last Jedi and then to Rise of Skywalker. Yes, people put this much thought into the story, and it's not all negative since it explains quite a bit, from a certain point of view.
But sometimes it does feel as though the story should be followed and enjoyed without being analyzed frame by frame until it's completely understood and twisted beyond all recognition. It might come as a shock to some people, still, that the vision that George Lucas had for Star Wars was far different than what we've seen over the years. The idea that he rejected the Expanded Universe as 'not his Star Wars' was something of a hard pill to swallow since he didn't plan on things going as far as they did or becoming this big. To be entirely honest with this, Star Wars ran away from its creator in a big way and became something that was essentially quite small but became such a huge franchise that it escaped Lucas' grasp a long time ago. The reason behind selling out to Disney, and yes, I meant my words because selling out was what happened, was more than people think it was, but the idea that he would get more creative control than he was given after selling Lucasfilm was a bit of naivete on George's part since the Mouse House had to be drooling over the prospect of earning their money back in a short amount of time despite the $4.1 billion dollar price tag that Star Wars came with.
But then again, it's easy to wonder what Lucasfilm might have become had it remained in Lucas's control since he had designs that might have angered fans more than the prequels ever could. But thinking he would still control a great deal of the story was kind of hard to imagine. At the very least it would have been nice if he would have made it clear that he still wanted to be able to guide the story where it needed to go, but obviously, Disney was pretty shrewd in their dealings and was holding all the cards no matter how Lucas thought things were going. But when one looks at the overall picture it's necessary to think of what might have happened had things gone differently. Would we even have The Mandalorian under Lucas? Would the Mandalorians have even gone beyond Jango and Boba Fett? That's hard to say really, but what is easy to say is that the direction things have gone at this time has been frustrating in some ways but great in others since while people are still incredibly divided about the most recent trilogy, a lot of folks can't help but love The Mandalorian since it feels like a return to the story that a lot of folks fell in love with from the start since it has that feel that pervaded the first trilogy without getting too involved in the Force, even though there is mention and use of it at certain points, making it another part of the story, not a huge part of the narrative.
In other words, what Jon Favreau and Dave Filoni have done is create a much more immersive experience that takes the elements of the story that people enjoy and has brought them together in a way that a lot of people can't help but agree is simply great.