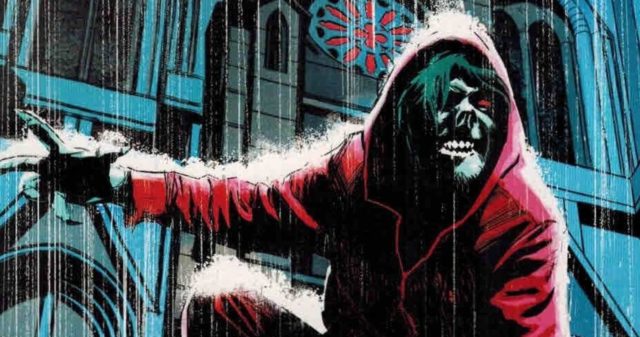 It seems like we might be getting the next anti-hero in the big screen via visionary director Antoine Fuqua. Fuqua recently revealed that Sony has already approached him about directing a film on The Living Vampire, Morbius himself. Fuqua and Sony has had a long-working relationship that started years ago when Fuqua directed The Replacement Killers starting Chow Yun-Fat. His most recent works include the highly successful The Equalizer starring Denzel Washington. There's really no one else we can think of that would be perfect for the directorial chair to lead a movie about one of the more unfamiliar anti-hero characters in the Spiderman universe. We're already going to be seeing one soon with Tom Hardy's Venom, and there will be plenty more to come in the future.
Gil Kane and Roy Thomas created Morbius, The Living Vampire in 1971. Morbius is not an actual vampire, but just another ordinary person that gained superpowers after a failed science experiment. It only happened that his superpowers ended up being that of the vampiric kind. We've never really seen Fuqua direct in the sci-fi/fantasy genre, and from what we've seen from his movies, it looks like he would be a good fit. Fuqua seems to be more interested in it now than he's ever had before. In an interview, Fuqua even mentioned the truth that he was approached by Marvel Studios to direct Black Panther ages ago–way before the Marvel Cinematic Universe ever started to crystallize. Of course that honor eventually went to Ryan Coogler, and we can't help but say that Fuqua missed out on that one. This is probably why he's more open to discussing the prospect of Morbius today. According to Fuqua, he's starting to get more into the comic book stories again because of his 13-year old son. He's finally admitted that he'd love to create one as long as it's something he gets excited about.
It looks like he's very much excited about the prospect of bringing Morbius to life, at least more so than rebooting that other awesome vampire series, Blade. As great as that may sound, it seems as if Morbius might be more of Fuqua's speed. He'll have more creative freedom with a character that's virtually unknown to people who don't read the comic books but watch the movies. He can be free to create this character and his world without having to worry so much about past affiliations.
The project is moving forward quickly as it already has a complete script draft written by Matt Sazama and Burk Sharpless. Sazama and Sharpless are responsible for the Lost in Space reboot on TV and Dracula Untold of course. Fuqua is scheduled to begin filming for a Scarface reboot with Univeral, another big undertaking for the director. But other than that, he doesn't seem to have any other lineups in the future aside from Morbius. He'd be able to focus on that film project even more. As soon as we see where Venom is heading and hear more about where Morbius is heading as well, we'd all have a better idea of what Sony is really up to with this villainous anti-hero scheme.