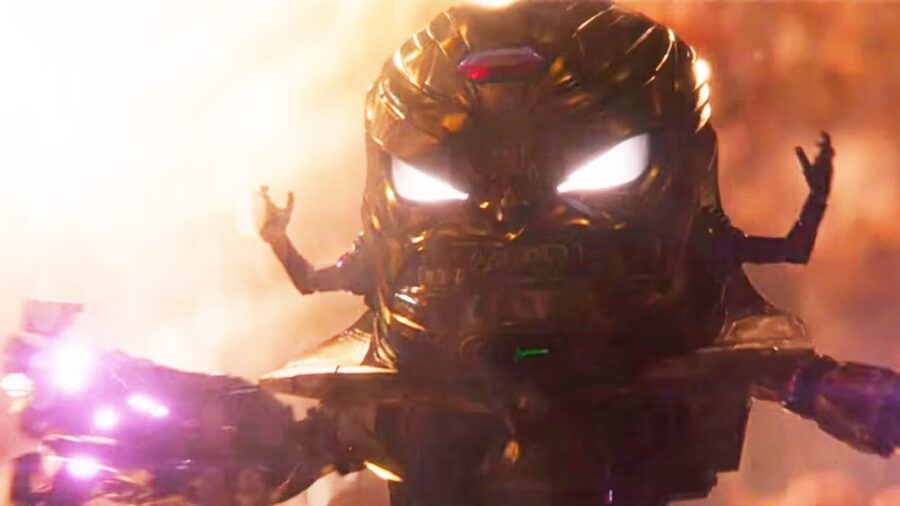 Fans are stoked by MODOK's appearance in Ant-Man and the Wasp: Quantumania. This is easy to understand; fans have wanted to see this character for a while. The disproportionate villain has existed in the Marvel Universe for many years.
MODOK has made a couple of appearances over the years. Apart from animation, however, fans have not taken kindly to a few representations. So far, this representation appears to be the most faithful of the bunch. Taking a first and second look at the trailer, disagreeing is tough.
The Marvel Universe is littered with villains of all shapes and sizes. MODOK still stands out as one of the strangest, somehow. But using Corey Stoll to create the character is even better. Fans of the MCU should recall that in the first Ant-Man movie, he took on the part of Yellowjacket.
Hank Pym portrayed Yellowjacket in the comics. Unfortunately, the MCU has played fast and loose with the comics since it started. However, this does appear to favor the third movie now. How Darren Cross becomes MODOK will hopefully get an explanation in the movie.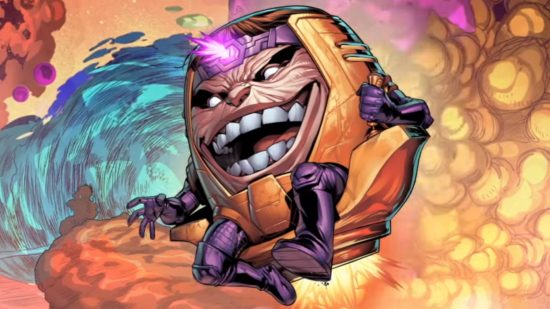 There's bound to be animosity on Cross's part.
During their last fight, Scott and Cross did wrestle a bit, and Cross comes off the worst for it. Shrinking to death, as it was believed, Cross disappeared. But anyone who's read the comics long enough knows that death isn't the end for many characters. The Marvel Universe always has a way for a character to return.
The further development of the Quantum realm is interesting since it looks as though several species will emerge. Unfortunately, how to explain Bill Murray's character is still unknown yet. But once the movie hits the big screen, it's easy to think many fans will add this to their opinions.
It's interesting to think that Cross will retain his sense of self. That means that once he sees Scott, it's possible that the anger he feels could spill over. A fight in the Quantum realm is likely to come off as visually impressive. From the trailer, it doesn't appear that much will happen between Scott and Cross.
Kang is still the main villain of the movie.
There's no dispute over who the main villain is. Jonathan Majors' character already has much fan support, thanks to his appearance in the Loki series. He Who Remains was a fun character until Sylvie killed him. By doing this and splintering the timeline, things have gone way off the rails.
One has to wonder how this affects the Quantum realm, though. Any damage done to the timeline is bound to affect nearly everything in the MCU at some point. But the fact is that Kang has many different variations of himself that are aware of this possibility. Kang has existed for a long time as one of the deadliest villains in the Marvel Universe.
The fact that the character comes off as soft-spoken makes him more dangerous. MODOK is unhinged, but Kang is the type that knows how to manipulate people with words. Jonatha Majors has shown that he's up to the task considering that he's portrayed the character insanely well.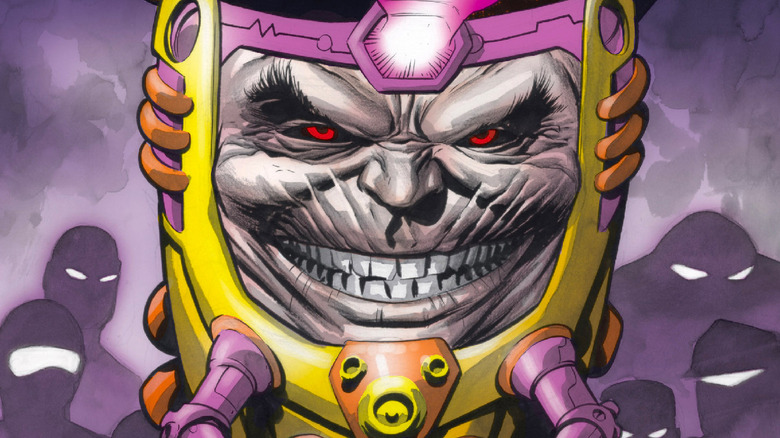 It appears that MODOK's part might be short.
The trailer may be hiding any actual involvement on MODOK's part. But it's also possible he's an extra character that the MCU wants to introduce in this movie. Over the years, this character has seen use in games and TV shows. So it's easy to think that the MCU is building him up to use later.
There's also the fact that Corey Stoll is a respected actor. Bringing him back for a short cameo is possible, but it feels easier to think he will return. Fans are already excited about this appearance, so it's possible.
There are other villains introduced into MCU only to fade out quickly. This failure has persisted since several villains have come and gone in a single movie.
It's easy to wonder if his role in the MCU will expand
Fans are ready to see more of MODOK. The response to the images in the Ant-Man 3 trailer is excellent enough to prove this. Some might not think that this is a grounded character. What people should remember is that the MCU is not entirely grounded anyway.
This is a franchise in which magic and science coexist and complement each other. The Ant-Man story is mainly based on science but has a lot of fantasy thrown in to make it all possible. Trying to listen to quantum mechanics in real life is tough unless one has a knack for it. But people are ready for MODOK; that much is clear.
Tell us what's wrong with this post? How could we improve it? :)
Let us improve this post!