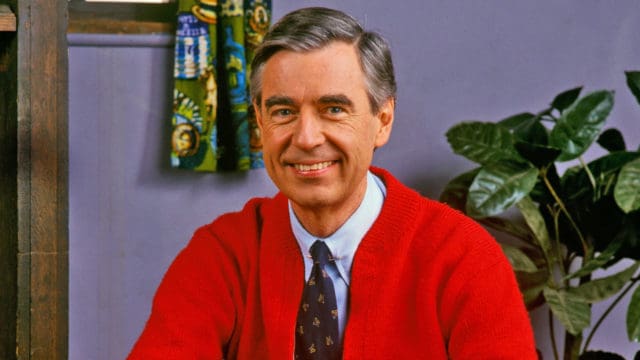 In the summer of 2018 a documentary detailing the life and work of Mr. Rogers will be coming to TV, and people couldn't be more appreciative of it. After all this is a man that a lot of us grew up watching and fully enjoyed when he came on. He might have been wrongly slammed and identified as a pedophile but those that knew to look past this slander and the unflattering remarks knew deep down that he was someone they could look up to and really trust to have the best interests of children at heart. He was a target simply because he sought to do some good and was wholesome in a time when being anything but sarcastic or witty was considered to be a little off. But Mr. Rogers was someone that we were able to watch and depend on for something that we just don't see any longer in kids' shows.
Mr. Roger's Neighborhood went on for 31 seasons, ending in 2000 as one of the longest-running shows on PBS. It seems as though this documentary should have already happened a while ago, but the fact that it's coming out sooner rather than never is pleasing to see. Fred Rogers passed away in 2003 due to stomach cancer, but PBS kept running reruns of the show until about 2008. Kids continued to enjoy his calming voice and presence for several years after he was gone, learning what he had to teach and enjoying the land of make-believe much as many people did back in the day.
This documentary is going to take people back behind the curtain to show just what Mr. Rogers was all about when it came to his stance on cultural and societal issues back in his day and how he managed to save his show and kids' programming by delivering a wholesome and educational experience that not only nurtured the children but readied them for the years to come by building them up in a way that most shows had never thought to do. Mr. Rogers made us want to be better people, and in this day and age kids tend to need shows like this to see just what it means to treat others with respect and dignity.
The programming today has gone a little wide of the mark when it comes to educating children. There are still worthy programs that teach kids the fundamentals and how to read, write, and do mathematics, but they rely more on flash and the images provided by large corporations that are more about profit than true growth and development. That's not to say that they aren't worth the time, but Mr. Rogers had a quality that just isn't found any more, a kind of sense that he was more there than the rest of them. In many ways he was the role model that many parents wanted their kids to look up to.
Come summer of 2018 it's going to be possible to finally sit down and watch how Mr. Rogers came on the scene and made such a difference in the lives of so many.