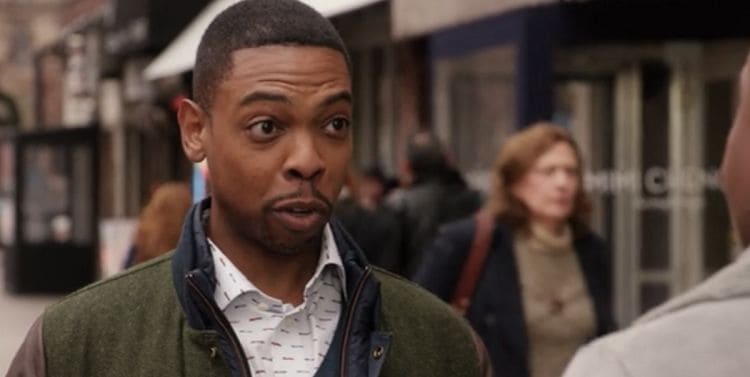 Michael Benjamin Washington has had the type of career many up and coming actors can only dream of. He has gotten the opportunity to play a wide variety of characters from the small screen, to the big screen, to the stage. Throughout his career he has become widely respected for his immense talent, and he isn't finished showing the world what he has to offer. He has a few highly anticipated upcoming roles including the Netflix movie The Boys in the Band and the TV series, Ratched. There's no doubt that Michael is going to put on a stellar performance in these productions and anything else he gets involved with. Keep reading for 10 things you didn't know about Michael Benjamin Washington.
1. He's Been On Broadway
TV fans will likely be most familiar with Michael Benjamin Washington through his on screen work, but he's also had a very successful theater career that includes Broadway appearances. He was in the original Broadway production of Mamma Mia!, Funny Girl, La Cage Aux Folles, and The Boys in the Band. He will reprise his role as Bernard in the Netflix version of The Boys in the Band.
2. He Studied At New York University
Many actors, especially those who have worked in theater, will tell you that getting a formal acting education is important. This is something that Michael Benjamin Washington definitely believes in. He studied at New York University's prestigious Tisch School of the Arts where he earned a BFA.
3. Learning To Listen Has Been His Greatest Lesson
Michael has learned a lot of important things over the years, but he says the best lesson he's ever learned was how to listen. He told Broadway World, "I've learned so much about what it really means to listen, and not just on stage, but offstage as well… learned a great lesson in the theater that when you stop listening, people stop listening to you."
4. He's A Serena Williams Fan
Serena Williams is arguably one of the greatest professional athletes of all time. Her career has spanned the course of four decades and most of us have lost track of the amount of championships and awards she's won at this point. Last year, Michael got the chance to attend the US Open Finals where he proudly rooted for Serena.
5. He's Originally From Texas
Michael was born and raised in Dallas, TX where he got started with acting. Although Texas is known for being a quite conservative state, Michael grew up in a liberal household where his parents were involved with politics and taught him the importance of invested in the community.
6. He's A Proud Uncle
Family is very important to Michael and he has been fortunate to have a close relationship with his loved ones. Although he hasn't started a family of his own, he takes great pride in being an uncle. When he gets time off from work, he loves to spend as much time as he can with his family.
7. He's An Activist
Acting may be what puts money in Michael's pocket, but it certainly isn't the only thing he cares about. He is also passionate about advocating for human rights and he is particular involved in the fight to end racism and fighting for LGBT rights. Michael consistently uses his platform to speak up about the things that are important to him and he is never afraid to share his opinion on an issue.
8. He's Also A Playwright
As a creative person through and through, acting isn't the only way that Michael likes to express himself. He is also a talented playwright who wrote a play called Blueprints to Freedom: An Ode to Bayard Rustin which told the story of Civil Rights activist Bayard Rustin who was also a gay man. His fans are definitely hoping that he writes more plays in the future.
9. He Doesn't Believe In Coincidences
There are lots of people who believe that things just happen by random chance. Michael Benjamin Washington isn't one of those people. In an interview, he shared that he doesn't believe in coincidences. He truly believes that everything happens for a reason.
10. He's Openly Gay
Michael Benjamin Washigton is a proud member of the LGBT community. Throughout his career, he has not only spoken up for his community, but has also been mindful to provide representation as well. Although many things have improved for the LGBT community over the years, he also realizes that there is still a long way to go – especially for Black LGBT people.
Tell us what's wrong with this post? How could we improve it? :)
Let us improve this post!